Arbor Lodge Portland Neighborhood
Arbor Lodge is located in North Portland. Arbor Lodge is a nice urban feeling little nook of the city offering easy access to other Portland neighborhoods such as Humboldt, Alberta, Piedmont, Boise, Eliot, Kenton and more. A trip to downtown Portland is mere minutes away by car, bike, bus, or train.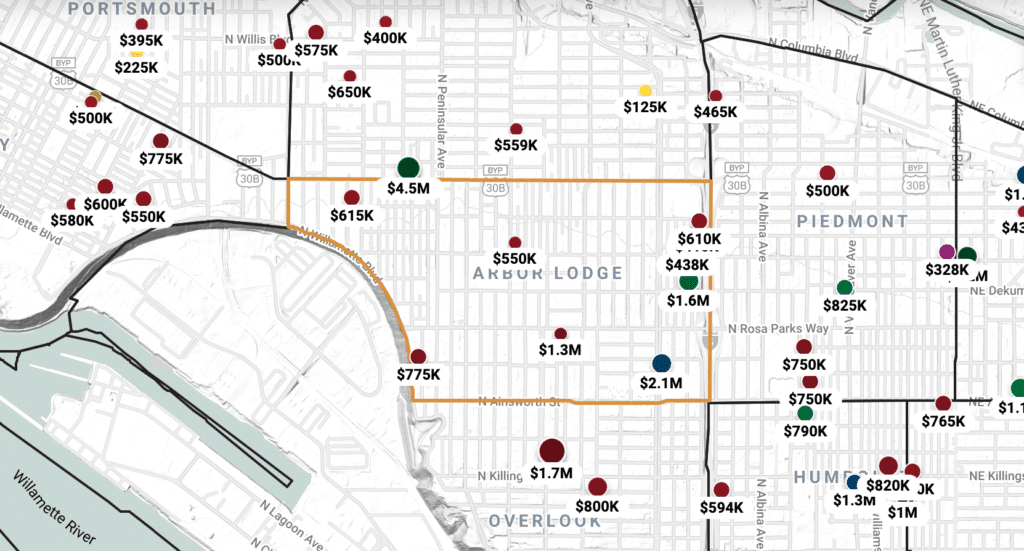 Click the image for a fully searchable Arbor Lodge neighborhood map, including all homes for sale.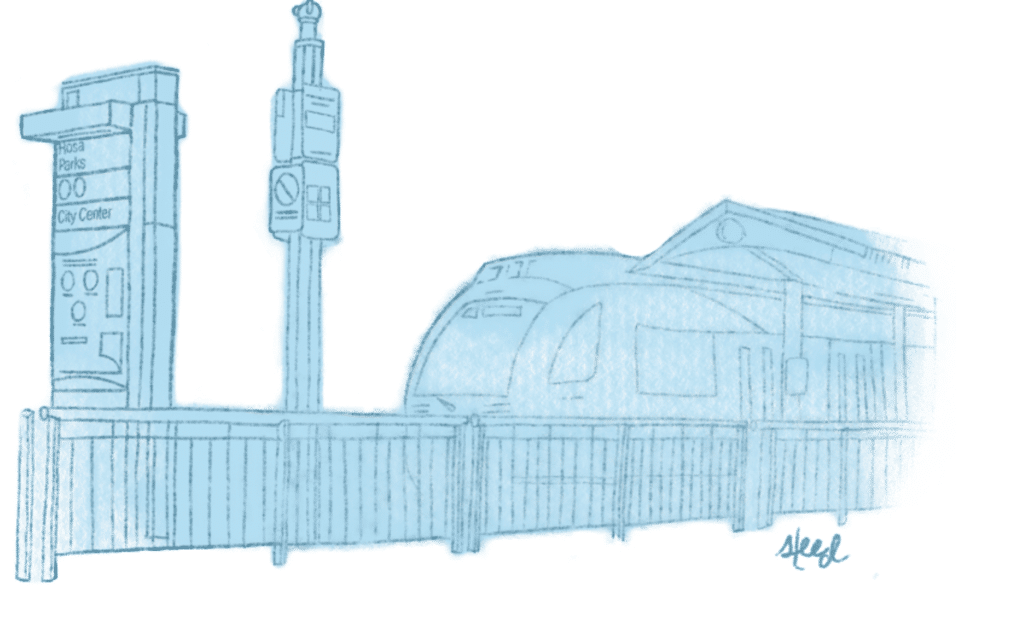 Arbor Lodge immediately neighbors the Interstate Max line allowing for a convenient commute to downtown and other Portland neighborhoods. Major freeway ramps also run alongside Arbor Lodge for quick access to I-5. Being so close to the freeway does not detract from the livability of Arbor Lodge, however, as the ramps are not located directly in the neighborhood but on the outskirts.
Arbor Lodge Podcast
Arbor Lodge Features
As a result of the Portland real estate market boom and several key area improvements benefiting the neighborhood, Arbor Lodge has evolved a great deal over the last several years. The Max light rail line located on Interstate Ave. and installed over the last decade has greatly improved the lives of the neighborhood's residents.
Additional improvements include a New Seasons Market and a vastly improved and remodeled Fred Meyer and many new independent businesses, such as restaurants, boutiques, bike shops and of course, coffee shops. Just five minutes from downtown Portland, Arbor Lodge offers convenient, easy access to other popular north and northeast Portland neighborhoods.
If you enjoy the euro-urbanite lifestyle of bicycling, walking, and neighborhood owned coffee and grocery shops, Arbor Lodge might be the perfect fit for you.
Arbor Lodge Neighborhood Vibe
Dynamic. Community conscious. Prolific growth. A mix of young families, singles, and local old-timers who care about one another and their community. Neighbors bond and look out for one another. Block parties, dog walkers, joggers, bicyclists, feet hitting pavement and babes in strollers are Arbor Lodge staples.
Arbor Lodge Businesses of Note
Lombard, running along the northern border of the neighborhood, provides excellent food and drink options within walking distance of the Arbor Lodge's residential core. Others, along with specialty shops, are scattered around the neighborhood, all within easy walking distance.
The Arbor Lodge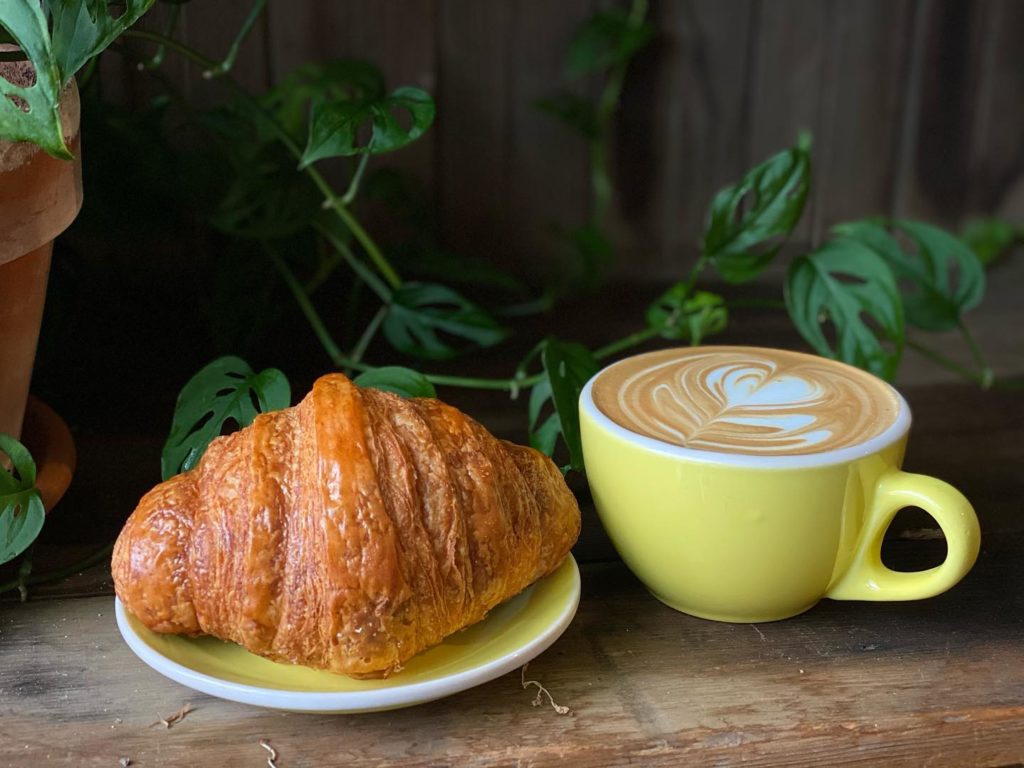 Located at Rosa Parks and Interstate, The Arbor Lodge is a mission-based coffee house seeking to serve the Arbor Lodge and surrounding commuter communities with an open, friendly space together and share a cup. With organic and locally sourced everything, this place showcases the best of Portland's artisanal communities all in one woody and inviting location. The Arbor Lodge is the quintessential Portland coffeehouse and definitely worth your time if you're in the neighborhood.
The Arbor Lodge—1507 N Rosa Parks Way
Mock Crest Tavern
Mock Crest Tavern is a cozy, long-standing neighborhood fixture offering live blues music on Saturdays, a rotating menu of top NW craft beers, and extensive bar and breakfast menus. Their Last Call Trivia Series happens every Sunday night, and free Texas Hold 'Em on Wednesdays.
Whether you're looking for a quick stop to catch a drink and a meal after a long day at work or you're a regular, Mock Crest's hearty fare, earthy ambience—both inside and out—you'll always feel welcome at this venue.
Mock Crest Tavern—3435 N Lombard St
King Burrito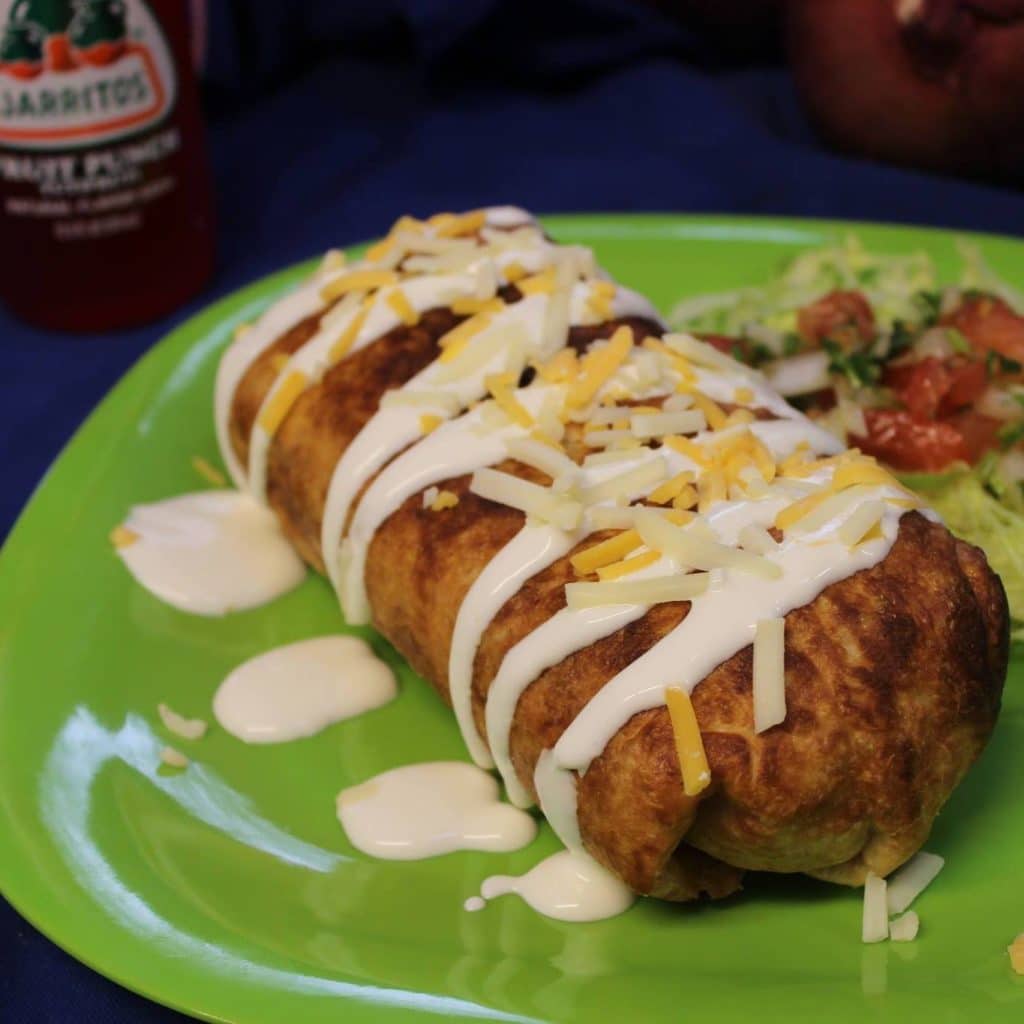 King Burrito is a North Portland legend, offering up unpretentious Mexican cuisine on the cheap. They're open until 3am on Friday and Saturday to satisfy all your burrito cravings after a late night out in the neighborhood.
King Burrito—2924 N Lombard St
Hail Snail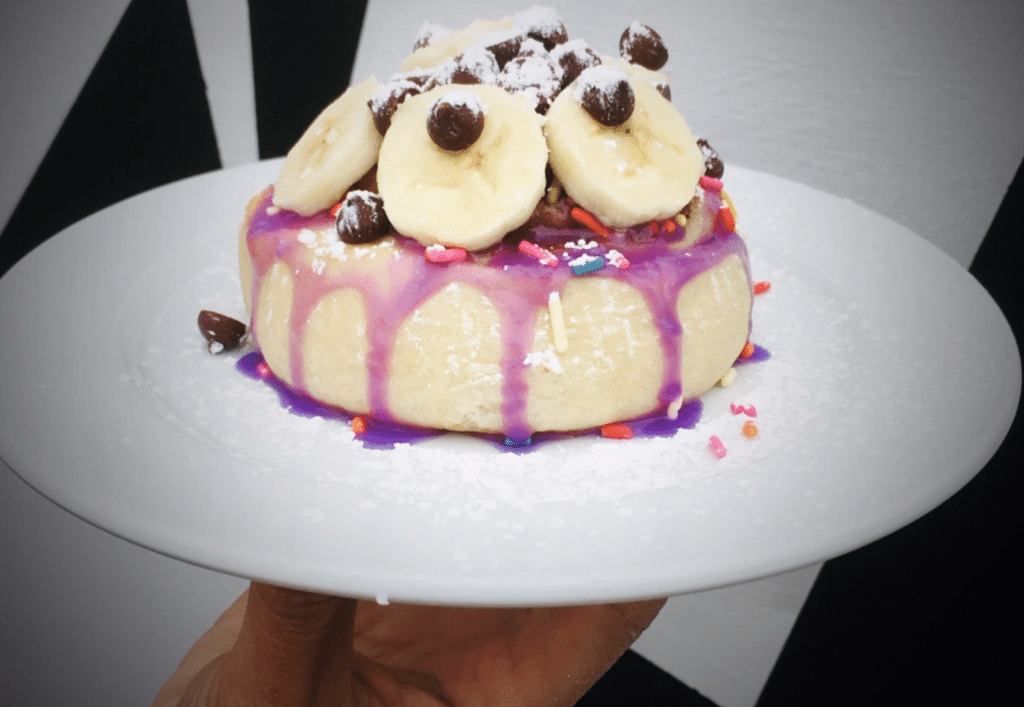 Love snails? (We're talking pastries, not mollusks!) If yes, head to Hail Snail, a small local bakery that specializes in these scrumptious spiral-shaped pastries. A business that advocates for big changes, they use only fair trade chocolate topics and coffee beans and naturally derived colors in their icings and toppings. All their ingredients are 100% vegan.
Gluten restrictions? No problem at Hail Snail! Whether you prefer a regular or a mini—or you want to get an entire flight of snails!—you have options. You can also create your own from their long list of ingredients, like mini popcorn, toasted coconut, carrot bacon, or pistachios. Or how about maple or whipped cream, caramel, gummy worms, or lemon blueberry icing. Not feeling creative? They'll do that for you. Grab a planetarium (strawberry sauce, b&w sesame seeds, freeze dried apples) or a quake (bananas, pistachios, carrot bacon, mini chocolate chips).
And if you find that you love these little morsels so much you have to share them with your friends and family, Hail Snail also caters parties and events. They deliver for free in Portland and are open to special requests, too!
Hail Snail—6550 N Interstate Ave
Nite Hawk Cafe & Lounge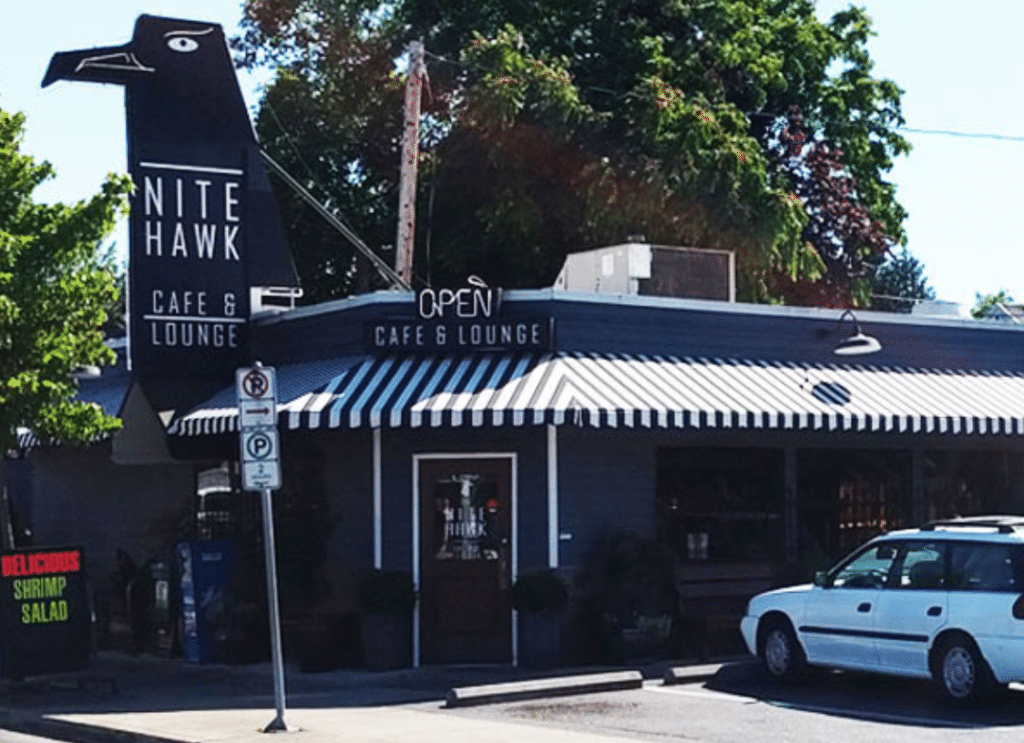 In operation since 1931, Nite Hawk has seen some changes! When it first opened, the now cafe and lounge served its patrons coffee or a meal or apple pie while waiting to get oil and lube jobs on their model A cars. In the five decades that followed Nite Hawk became a bottle bar, a rib joint, and a dance hall. Then, in the 1980s, the owners, Bill and Elaine Mildenberger, renovated this much-loved neighborhood hangout and turned their sights back to high-quality food service.
So, if you're in the mood for breakfast, a burger, or a beer, or if you want to spend a relaxing evening playing pool after savoring a steak or spaghetti dinner then sipping on a cocktail from their full-service bar, you'll find Nite Hawk's service and hospitality unparalleled.
Nite Hawk—6423 N Interstate Ave
Tuk-Tuk Thai Restaurant
Tuk-Tuk serves authentic Thai cuisine, created to challenge your tastebuds with composed dishes like Country Lime Chicken, Pla duk Pad Ped—a catfish and eggplant dish served with roasted chili sauce, or Pumpkin Curry. From one-star to five-star dishes (we're talking level of hotness here), you'll find a great selection of lunch and dinner options from soups and salads to noodles and rice and more. And for dessert, they serve their seasonal Mango Sticky Rice.
Tuk-Tuk Thai Restaurant—3226 N Lombard
Flavor Spot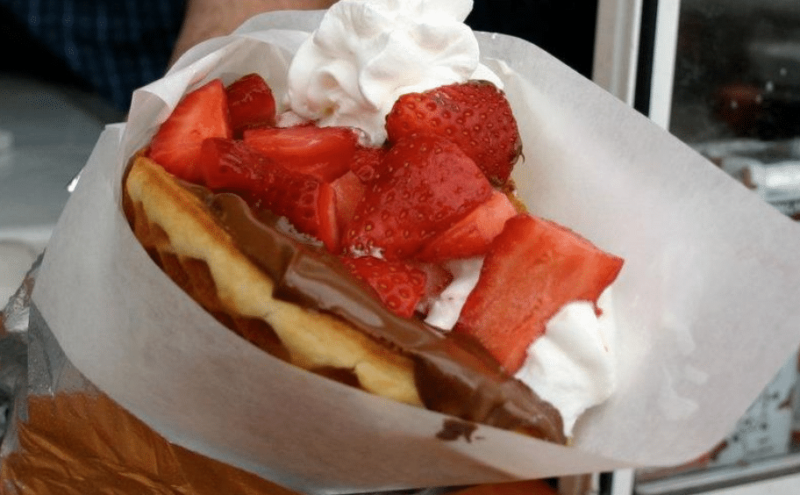 Word has it that this tiny food truck, situated on the north boundary of Arbor Lodge, is one of the top ten most frequented spots in the area. Their menu is short and sweet (and savory, too) with ten delicious waffles to choose from, along with coffee, tea, and O.J. How about a Ham and Cheese or a Vegan Supreme? Or maybe a S'mores or a Nutella? Whichever you choose, you can't go wrong, and these addictively tasty creations will have you coming back again and again to make this little eatery part of your daily morning ritual.
Flavor Spot—2310 North Lombard
Barlow Tavern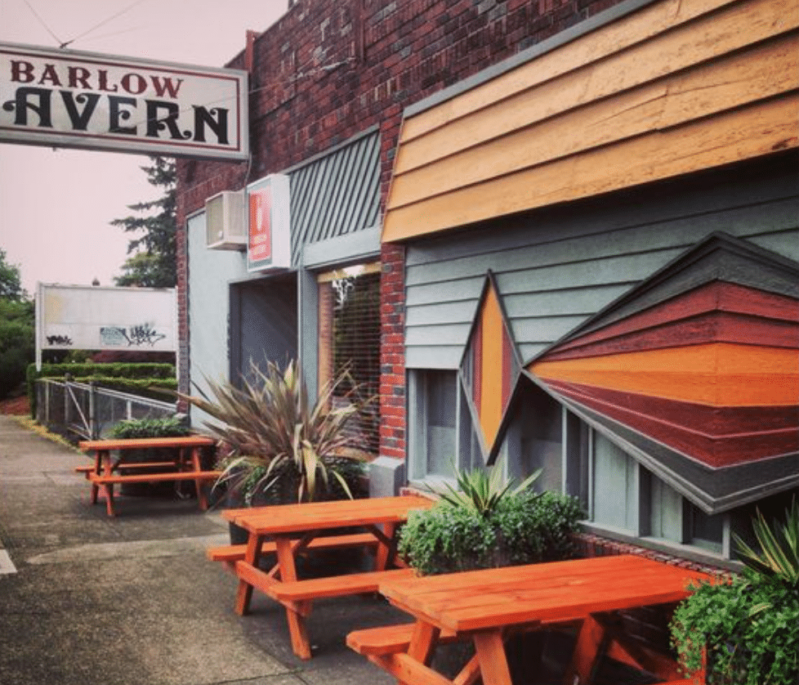 Barlow Tavern is located at Arbor Lodge's south boundary and offers bar snacks—like Sweet & Spicy Trail Mix, Tots, and Hot Jalapeno Pretzels—as well as fried chicken and hearty sandwiches and burgers in a comfy, rustic space. Sidle up to the full bar for a brew or cocktail, or hang out on the patio, then show your prowess with a game of pool. Barlow Tavern is the perfect spot to unwind and relax at the end of a long day.
Barlow Tavern—6008 N Greeley Ave
Peak Performance Gym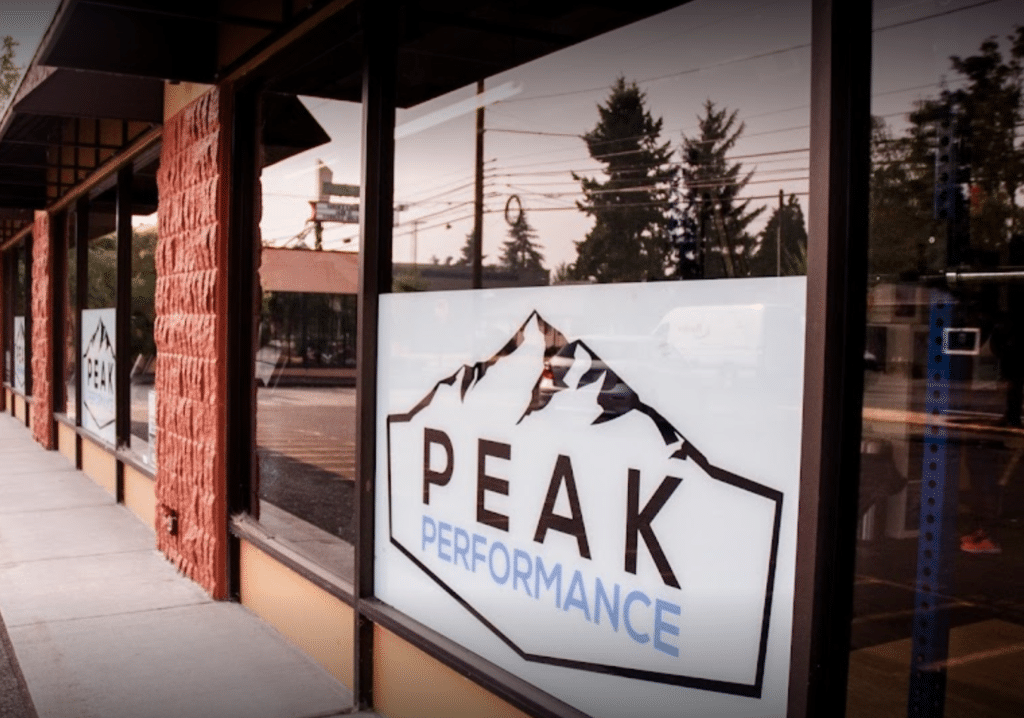 Peak Performance takes a different approach to providing fitness opportunities to residents of Arbor Lodge. Rather than complicate things with tiers and levels of membership, for one flat fee you get full access. It's that simple. The offer a wide variety of classes—like pilates, yoga, boot camps, lifting, and senior fitness, and more. Group fitness classes and personal training on state-of-the-art equipment will keep you vital and toned. Want to check it out before you commit? They offer tours to give you a first-hand experience of the space.
Peak Performance Gym—2310 N Lombard St
Arbor Lodge Parks
Arbor Lodge Park—Dog off-leash area, horseshoe pit, paved paths, picnic tables, playground, soccer field, softball field, and lighted tennis courts.
Gammans City Park—Children's playground and picnic tables. Gammans is a smaller park memorializing George G. Gammans, a Portland Lawyer of the early 1900s. When he died in 1910, his wife Laura gifted the city six lots the park now sits on.
Arbor Lodge Community Resources
Arbor Lodge Neighborhood Association
Arbor Lodge Schools
Elementary (K-5)—Chief Joseph Elementary
Middle School—Ockley Green Middle School
High Schools—Jefferson High School and Roosevelt High School
Arbor Lodge Private Schools
Shining Star Waldorf
Oregon Outreach
Portland Village School
Arbor Lodge Religious Organizations
Peace Lutheran Church—2201 N Rosa Parks Way
Northminster Presbyterian Church—2823 N Rosa Parks Way
Kingdom Hall of Jehovah's Witnesses—3333 N Willamette Blvd.
Arbor Lodge Stats
Arbor Lodge Zip Code: 97217
Arbor Lodge Transportation
The neighborhood features a Max Line train stop on Interstate Ave. and N Rosa Parks Way that serves the Max Yellow Line and the Max Blue Line. Three neighborhood Trimet bus lines run down Lombard St., Rosa Parks Way, and Greeley Ave., respectively.
Arbor Lodge History
On April 15, 1889, Duff E. Sherman, a cashier for Oregon National Bank of Portland, submitted the Arbor Lodge plat, according to The History of Albina by Roy Roos. Arbor Lodge neighborhood developed as a residential subdivision around the same time as nearby Piedmont, Peninsular, and Overlook neighborhoods. Houses in Arbor Lodge were constructed from about 1910 to 1930. However, the most western portion of the neighborhood known as the Mock's Crest subdivision was platted after World War II.
In 1993, residents pursued historic design district status for the area because of its "fine ensemble of bungalow and post-WWII housing, deep front building setbacks, and unique street lighting." However, it didn't qualify for historic designation then as it wasn't yet 50 years old.
Arbor Lodge Real Estate
Arbor Lodge homes run the gamut of 20th century architecture, from classic Bungalow, to Old Portland, to Cape Cod and more. A drive through the neighborhood reveals quiet streets and modest homes. The area is restoration-focused and community-minded.
As with the surrounding neighborhoods, Arbor Lodge's real estate values have launched from "fixer-upper starter home" to "established."
Click here to see all current Arbor Lodge homes for sale.
To learn about the Portland real estate market, we recommend this local Portland-based, top 100 real estate blog in the world.
If you are interested in buying a home in Portland, we recommend meeting up with these top 1% Portland buyer's agents, or if you are considering selling a home we recommend these top 1% Portland seller's agents. Visit our Portland Real Estate Page for more information.
North Portland Neighborhood Map
Click any neighborhood.
Visit the full list of neighborhoods in our Portland Neighborhood Guide.