Boise Neighborhood
The Boise neighborhood is located on the east side of the Willamette River, bordered by the Overlook, Humboldt, King and Eliot neighborhoods in the very hip and popular North Portland. Boise is in a great location for commuting to downtown and is conveniently close to other major Portland neighborhoods such as Concordia, the Alberta Arts District, and Irvington.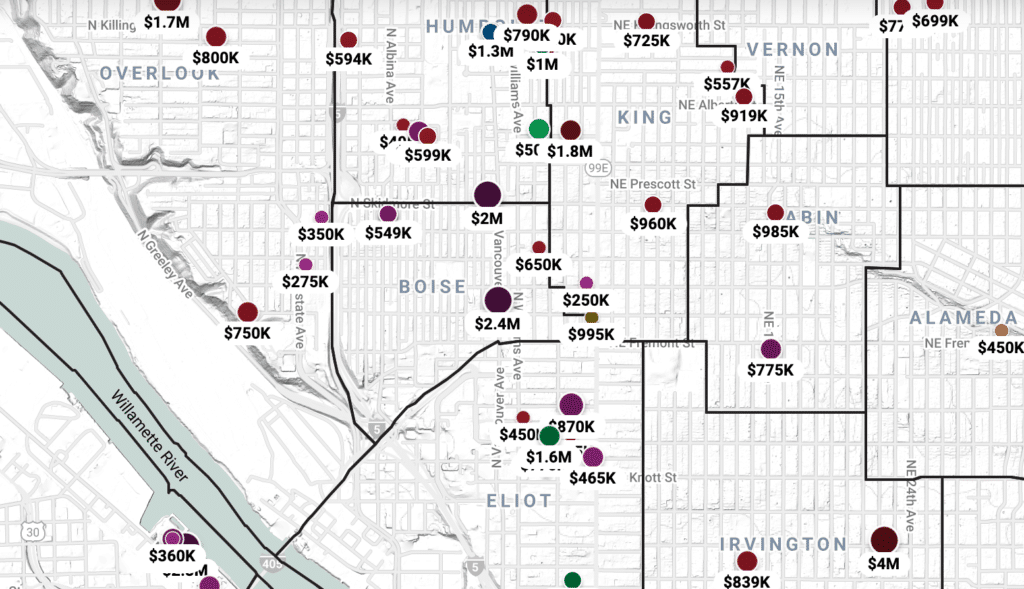 Click the image for a searchable Boise neighborhood map, including all homes for sale.
The ReBuilding Center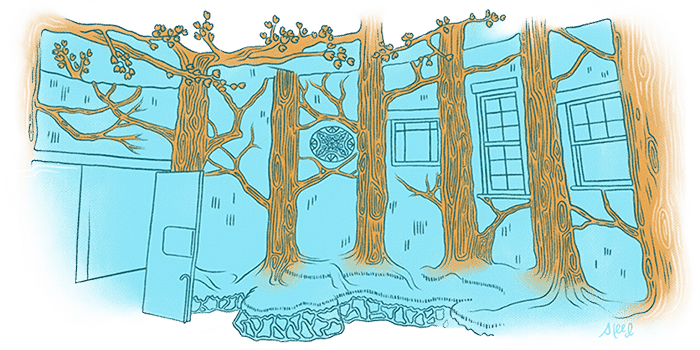 Features of Boise Neighborhood
Boise neighborhood is one of the most unique and most popular Portland neighborhoods. Most locals know Boise as Williams Avenue and Mississippi Avenue. While technically both are part of the same neighborhood proper, these two streets have truly developed their own unique personality and feel with respect to the independent businesses that line them and the folks who frequent them.
The area around Mississippi Ave. has changed radically in the last 10 years. It is truly unrecognizable: gone are the barren streets, the dilapidated homes and the drug dealer on the corner. A great deal of commercial investment has changed the whole face of the area and while the businesses are largely independent, some of the local flavor and color have been lost. The new condos seem out of place here and the apartment prices are sky-high. Boise has become a "destination neighborhood" due to the huge popularity of its bars, restaurants, and retail shops.
The Mississippi Historic District is decidedly young, urban, and hip. The streets are busied with bike traffic, foot traffic, and buses cruising by every few minutes. Mississippi has just about everything the average urbanite could ever want—great restaurants, fantastic coffee shops, a recording studio, a live music hall, several bars and pubs, and a ton of retail and boutique shops. Best of all, most of them are independently owned.
Portland Community College is a major presence in the Boise and Mississippi Ave. area, as many residents are also students or faculty.
Major freeway ramps located nearby include I-5 and I-84. Drive over the Fremont, Steel, or Broadway bridges to get downtown, the Pearl District, and Old Town/Chinatown in mere minutes. The MAX light rail, located on Interstate Ave., is only minutes away on foot. Downtown by bicycle is about twenty-five minutes.
Historic Mississippi Ave Street Tour
North Mississippi Ave., in the Boise neighborhood of North Portland, dashes northward from the clatter and tangle of the interstates, and upon reaching North Fremont St., it sheds its nondescript industrial skin and becomes one of the most popular destinations in the city. It's an area that encourages gatherings; there are very few people strolling the walk alone. Couples and families flock to this part of Portland to shop, eat, drink, and enjoy each others' company.

It hasn't always been so. Poverty, crime, and violence once marked this area of town as a place not suitable for any law-abiding soul. It wasn't until 1999, when the City of Portland embarked on a mission to improve the neighborhood, that a change began to take place. That change is still ongoing and the effort has given rise to the specter of gentrification, the results of which are not to everyone's taste. The facades of modern condominiums and business complexes are at odds with those of shops and eateries that evolved here organically. Fortunately, those glassy boxes haven't managed to overshadow the street-wise charm and the bazaar-style atmosphere on the sidewalks.

The avenue celebrates art, food, and community in a variety of ways throughout the year. The event known as 2nd Thursdays features artwork by local artists in the neighborhood. The Mississippi Street Fair, held in July each year, gives a healthy boost to businesses and organizations in the area.

To hike North Mississippi Avenue, start at the Albina Yard maintenance building and admire the mural painted as a testament to the neighborhood's spirit. Then climb the sidewalk to ¿Por Que No? Taqueria and have a cerveza and one or four of the tasty taco options. Word is that it's some of the best eating in town. Save room though, because right up the sidewalk is Mississippi Pizza Pub & Atlantis Lounge, where there are hot slices of great pizza (even gluten-free options) waiting for you, along with live music and a fun time with pub quizzes and spelling bees for both kids and alleged grown-ups.

Right across the avenue is The ReBuilding Center of Our United Villages, a nirvana for those who crave DIY and sustainability. Everything you need to furnish your house all Earth-friendly-like, or to pluck it thoughtfully apart for the reuse and recycling of its materials, may be found there. It's the Portland way.

Love your comics? Head over to Bridge City Comics for a wide variety of your favorite comics, as well as new and used graphic novels and comic-sized bags. New comics arrive every Wednesday, and if you don't want to have to remember that, you can join their subscription service. And if you're ready to pass on some of your own graphic novel titles, Bridge City will take them off your hands in exchange for in-store credit!

Need to pick up some salt? Like, from Antarctica? The Meadow offers that, as well as salts from all over the rest of the world. And chocolate. And bitters and syrups. And shrubs. Lots of stuff.
Cocktail lovers will enjoy a Sidecar 11 and Moloko, Portland's only coral reef bar and lounge.

Needless to say, North Mississippi Avenue is a "must-visit" stretch of the city, for tourists, guests, and Portland residents.
Boise Neighborhood Businesses of Note
Although we've covered many of the offerings in this neighborhood on our street tour, Boise is chock-full of gems and hidden discoveries. We want to take a deep dive into a few establishments that call this place home, and that residents and visitors alike will enjoy. Get your walking shoes on and take a stroll to these venues.
Prost!
No matter where you live, there is an abundance of bars and pubs within walking distance in Portland. However, when it comes to German beer and food, one of the best spots to experience the flavor of the Fatherland is at Prost!. This pub and restaurant is the perfect place to drink from a glass boot, sample some standard German fare—including Bavarian pretzels, bier cheese soup, and bratwurst—and enjoy the company of friends. The seating is all open-style picnic tables, so meeting new people is part of the experience.
What makes Prost! even more inviting is that the place is home to a pod of food carts. So, if you're tired of the same old sauerkraut and sausage, you can sample from a variety of other offerings. Be sure to come during Oktoberfest, as the bar gets even more lively and friendly. However, be aware that you will have to face the massive crowds, so plan accordingly.
Prost!—4237 N Mississippi Ave
1905 Jazz Club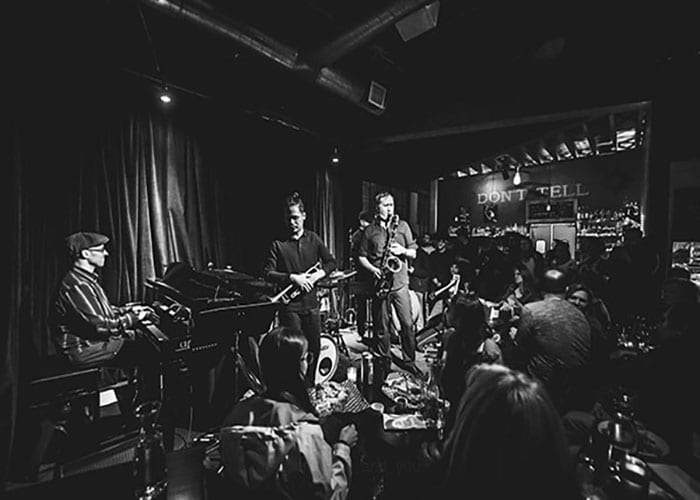 If you live in the Boise neighborhood, you have seemingly endless choices for a vibrant nightlife. However, if your tastes skew towards live jazz music, you have to check out the 1905. This turn-of-the-century inspired venue is the perfect place to have a few beers, chat with friends, and enjoy the smooth tunes sashaying to your ears.
The food and beverage menu here is just as eclectic and hip as the bands that perform on stage. The 1905 specializes in Italian dishes, including thin-crust pizzas, pastas, and salads. Also, if you're interested in listening to jazz during the day, this spot offers brunch on the weekends. When it comes to cocktails, the mixologists behind the bar are always experimenting, so you can come back again and again and try something new.
The 1905 Jazz Club—830 N Shaver St
The Meadow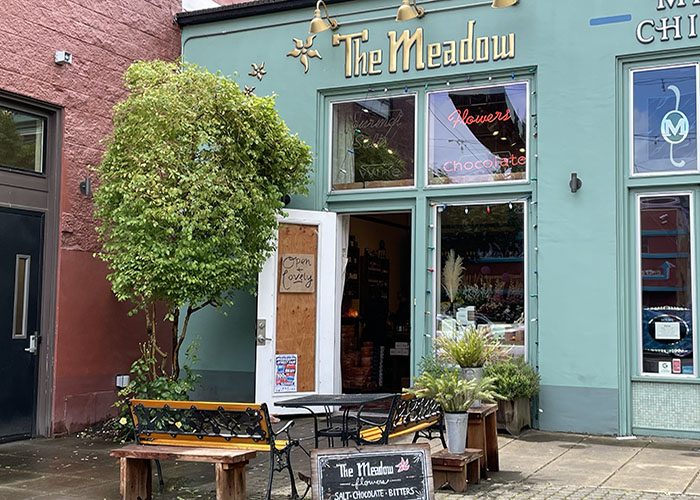 When you think of a boutique-style grocery store, you imagine rows of organic vegetables, locally-sourced products on the shelves, and food that you can't find anywhere else. While that's mostly true at The Meadow, you won't be able to cross much off of your shopping list. This store serves a specific set of products, although their selection of each one is incredible.
Interestingly, The Meadow is your one-stop-shop for salt, chocolate, and bitters—that's it. A somewhat bizarre selection to be sure, but if you're in the mood for high-quality ingredients, you can't do any better. Some highlights from their shelves include Hawaiian sea salt, Peruvian dark chocolate, and herbal bitters. Despite carrying only three products, the shop is filled to the brim with decadent varieties. You can also buy gift sets for the person in your life who has everything else already.
The Meadow—3731 N Mississippi Ave
Ecliptic Brewing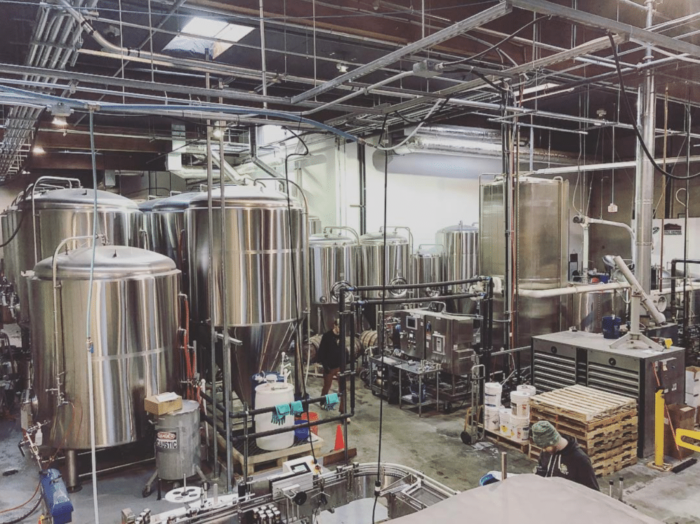 If you had to list the top five things that Portland is known for, one of the items would definitely be "beer." With more craft breweries than any other city in the country, beer lovers can sample a different brew every day of the year and still come up short on time. One of the larger breweries in the city is Ecliptic, which creates a dozen different beers, most of which you can find on store shelves throughout Oregon. As with most places in the Rose City, Ecliptic specializes in IPAs, so if you love that bitter flavor, you'll be in heaven here.
One of the best things about this spot is that you can taste the beer fresh from the vat. The brewpub onsite offers a variety of tasty selections to accompany the brew of your choice. Pair the Carina Peach Sour with a cheese plate or the Meridian Vanilla Stout with a plate of vegan enchiladas. The possibilities are endless—too bad your stomach isn't.
Ecliptic Brewing—825 N Cook St
Spin Laundry and Lounge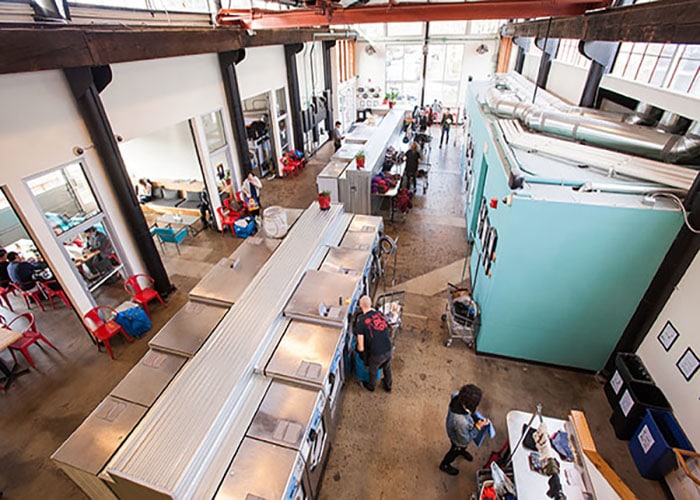 For most people, doing laundry is a chore. However, what if you could knock back a couple of beers or glasses of wine while you wait for your clothes to dry? That's the concept behind Spin—a revolutionary (pun intended) concept that merges a lounge-type atmosphere with your local laundromat. Come for the washers and dryers, stay for the booze and food. Boise neighborhood residents are the envy of all other Portlanders who have to clean their clothes in abject silence, with only the sounds of whirring machinery to accompany them.
As if the menu wasn't enough to bring you in, Spin also makes sure that you can feel good about washing your clothes here. All of the machines and products are eco-friendly, so don't worry about spoiling the environment with toxic chemicals and dyes. Not only that, but Spin goes all the way with programs that donate extra socks to the needy and energy-efficient lightbulbs. When it comes to sustainability, Spin puts most other laundromats to shame.
Spin Laundromat and Lounge—750 N Fremont St
DIY Bar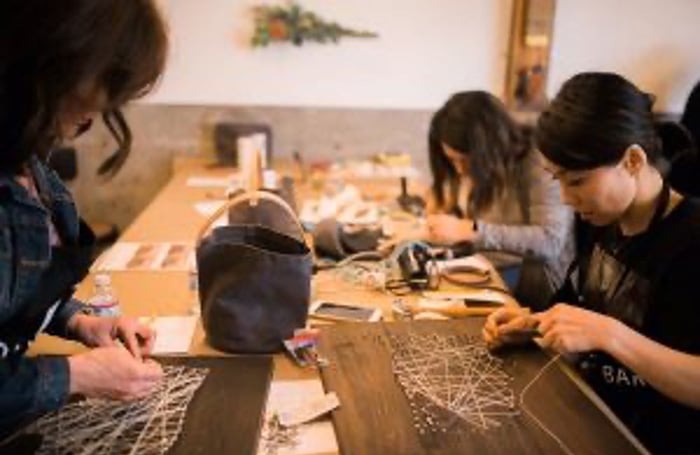 In recent years, the DIY movement has skyrocketed, with more people making a wide assortment of things, both practical and decorative. While that's great for cost-efficiency and recycling, why not hone your skills while getting buzzed? That's the thinking behind DIY Bar, the only (for now) place where you can work on arts and crafts while sipping on craft beers. Here you can get a DIY DUI (decorating under the influence), and you don't have to worry about getting a ticket.
The bar provides everything you need to build your project, so all you have to do is bring your thirst for beer and learning. Projects include string art, macrame, painting, and light leatherwork. Whether you're a DIY enthusiast already or you just want something to do while you drink, DIY Bar is the perfect way to spend your time. Also, these projects are always better with friends, so invite your squad out for a night they won't forget. Best of all, everyone gets a souvenir!
DIY Bar—3522 N Vancouver Ave
Fly Awake Teahouse
Tucked away in a secret spot—an alley just off N. Mississippi Ave.—Fly Awake offers a tranquil setting for patrons to sip organic, herbal tea blends while they enjoy savory and sweet Indian treats. The extensive menu can be a bit intimidating, but never fear! Fly Awake's incredibly kind and knowledgeable staff will gladly give you recommendations based on your specific likes and needs.
Place you order, take a seat in the inviting downstairs or upper loft, and prepare to be pampered. Before your perfectly warmed tea arrives, you'll get a teaser—a few of your steeped tea leaves in a small, lidded porcelain dish. Simply lift the lid and inhale in anticipation of what's to come. Once your tea arrives in a small no-handle pottery cup, revel in the experience. You'll be invited to stay as long as you like while the staff plies you with cup after cup of healing, aromatic medicine that will improve your day. As they say at Fly Awake: Experience significant shift.
Fly Awake Teahouse—909 N Beech St
Kate's Ice Cream
A new addition to Boise, Kate's offers plant-based ice cream in a variety of delicious flavors sure to win over even the most hardcore dairy fiend. Grab a cone or a dish and go, to stick around and relax in the shop's dreamy, pastel-y shop.
Not sure which of their delicious flavors you want? Kate's will give you samples to help you make a well-informed decision. Still can't decide? Grab a couple (or three) scoops of your favorite flavors, then sit back and savor in the sweetness. Tip: Kate's spin on the traditional Rocky Road is heavenly, and the Rosewater Cardamon Almond is pretty and pink and absolutely delectable.
Kate's Ice Cream—3713 N Mississippi Ave
Interurban
Open and thriving in Boise since 2011, Interurban features some of the best draft beer you'll find, an extensive whiskey list, and pre-prohibition era cocktails. When you're hungry, you can count on modern seasonal pub fare like oysters, carrot soup, broccolini wrap, or sloppy joe. If you're just in the mood for a snack, try the spicy curly fries, seven layer dip, or bacon wrapped stuffed date skewers. And for your sweet tooth, how about the Pineapple Upside Down Cake Bread Pudding?
Interurban's patio is a prime hangout spot in the neighborhood, no matter the time of year. Enjoy the warmth of the summer sun while you sip a lager or pale ale. In the colder, rainy months, settle in and satisfy your cravings with a French Allure (a concoction of bourbon, Chambord, cranberry, and lemon) or a nice glass of wine, under cover and warmed by fire pits.
Interurban—4057 N Mississippi Ave
Purrington's Cat Lounge
How much more Portland can you get than a lounge where cats roam free? At Purrington's, that's what you get. Come in for a coffee, tea, wine, or beer while you work or catch up with friends. If it's food you want, you'll find things like cheese boards, soft Bavarian pretzels, and assorted pastries—among other tasty options—from their seasonal menu.
So how to cats figure in to this themed venue? There's a separate room you can reserve for 45-minute stints to sit and enjoy your drink, along with the company of a few felines. (Or you can stay in the main shop area and peep the kitties through the window. These fur buddies come from Cat Adoption Team, a cat shelter that cares for and adopts out cats with no homes. The hope is that when you visit Purrington's, you'll meet one you love enough to take home with you. How purr-fect is that? Tip: the cat lounge section fills up fast, so plan ahead!
Purrington's Cat Lounge—3529 NE Martin Luther King Jr Blvd
JinJu Patisserie
In Korean, JinJu means "treasure" or "pearl," and when you treat yourself to any of the beautiful, tasty menu items at JinJu Patisserie, you'll see how fitting the name is. Believing that exceptional pastries should engage all five senses, the owners at JinJu—an award winning chocolatier and pastry chef duo—churn out edible works of art that spark joy when consumed. Deemed some of the best in the city by many, JinJu's croissants are a focal point. They also create sweet and savory tarts, cakes, and whoopie pies. If you're a chocolate lover, you'll want to pick up their JinJu Luxury Chocolate Collection: a box of sixteen artfully designed, thin-shell covered ganaches. Whether you come in for breakfast or a mid-day treat, or are shopping for a gift, JinJu is the epitome of delicious decadence at its finest.
JinJu Patisserie—4063 N Williams Ave
Shine Distillery and Grill
Shine is a distillery, bar, and restaurant, all rolled into one. Dine and drink indoors or outside on the upstairs patio in this thoughtfully renovated building, with their beautiful, working distillery tanks on display. Buy their inventive spirits by the bottle or mixed in a cocktail: Pink Hibiscus Gin, Minty Vodka, and Cascadian Blue Agave Spirit, to name a few. From brunch to lunch, happy hour to dinner, Shine features a menu of standards with a twist—like Biscuits and Gravy with a dollop of pepper jelly, Pork Belly Benedict, or the Croque Madame, french toast with Marionberry jam, ham, puffed egg, gruyere, and Maple bechamel. They also have a nice late night menu with good prices for your post-sunset cravings. Shine offers rotating specials, as well as drink- and food-centered events, like National Bourbon Day, National French Fry Day, and National Mac and Cheese Day.
Shine Distillery and Grill—4232 N Williams Ave
Psychic Bar
As dark and mysterious as it may first seem with its black- and red-themed decor, Psychic Bar plays off its theme in an understated way. A big bay window at the front lets in lots of light, and the menu has the occasional thematically named dish without being too "out there" in the final execution. You'll find the standard wraps, burgers, and sandwiches to curb your hunger, and when it comes to drinks, this is where Psychic shines. How about a Relax, It's Only Magic—a Hot Toddy with bourbon, spicy ginger, lemon and honey? Or a Palm Ricky—a twist on the Gin Ricky, with lemongrass syrup and extra bubbles?
Psychic Bar—3560 N. Mississippi Ave
Sock Dreams
Perfectly quirky and offbeat, Sock Dreams has provided Portlanders and others across the country a wide collection of fun, creative, high-quality socks since 2000. Whether you're looking for your basic black tights or funky striped or argyle knee highs, whether you want gothic fishnets or crews with planets or cats or Bigfoot, you'll find them—and much, much more—at Sock Dreams.
Committed to offering the dreamiest socks imaginable to legs and bodies of all shapes and sizes, this Portland staple offers online ordering. But we recommend heading to the store for a more tactile—and satisfying—shopping experience. You'll find socks galore in this little shop, and at Sock Dreams, they offer discounts to a variety of demographics. Stop on by and see if you're one of them!
Sock Dreams—3962 N Mississippi Ave
Paxton Gate
The brain child of two landscape designers, Paxton Gate offers collectibles, oddities, and educational necessities for anyone of any age with a fascination and appreciation of the natural world. If the presence of large and small taxidermied animal heads mounted high on the walls and scattered around the shop doesn't bother you, take a step inside and be prepared to be amazed.
Within these walls, you'll find everything from preserved and framed bugs and butterflies, fossils, and bones to gardening supplies and plants, candles and matches, sterling silver and bronze jewelry with stones and gems from the earth, soaps and incense, and t-shirts, masks, and tote bags. Need a gift? Grab a sticker book, or a book on any topic from mushrooms, gardening, bones, birds, astrology, palmistry, and much, much more. Or choose from a variety of atlases of the world and the sky. The added bonus: the staff love to talk about skulls and bones and whatever else sparks your interest from their weirdly fascinating collection of strange, intriguing earthly goods.
Paxton Gate—4204 N Mississippi Ave
More Boise Neighborhood Businesses of Note
There's no way to highlight all the businesses worthy of note here—there are SO many!—but here are a few others definitely worth your time.
Prost! Marketplace: Some of the finest food cart fare in Portland, next to one of the best German bars in town.
Mississippi Studios—Very intimate music venue reported to have the best sound in Portland.
Lovely's Fifty-Fifty—Fabulous pizza and ice cream shop.
The Crow Bar—Narrow, hip dimly lit bar with whiskey shelf, jukebox, and pinball.
Stormbreaker Brewing—Local brewer with a wonderful outdoor seating area in all weather conditions.
Gravy—Home of the massive breakfast. Get there early or wait for eternity. You have been warned.
The Fresh Pot—One of the first stores on the street and first cafes in the North Portland area.
Pistils Nursery—Wonderful nursery and landscape design store that simply cannot be missed. They offer many classes on goat raising, chicken keeping, composting, and more.
Miss Delta—Southern Cajun is what's on the menu here: hush puppies, fried catfish, and more.
Bar Bar—A bar that's part of Mississippi Studios.
Eat: an Oyster Bar—Hip venue with classic Cajun dishes and cocktails, and Sunday jazz brunch—New Orleans style.
XLB—Cool, casual spot that dishes up Chinese soup dumplings and other comfort dishes, plus beer and wine.
Either/Or—Morning coffee and evening cocktails/happy hour with Chinese-American fare in a funky setting.
South X Northwest—Vegan plant-based comfort food. They promote community causes and their kitchen is nut-free!
JamRock—Food cart serving authentic Jamaican cuisine, with covered outdoor seating.
The Rambler—Cozy, inviting neighborhood tavern in a converted bungalow serving cocktails, craft beer, and sandwiches.
Tartuca—An intimate, casual, neighborhood scratch Italian kitchen, serving homemade pastas, pizza, share plates, and old world wines, basing their menu offerings from what is available, fresh, and in season. Outdoor patio seating is available, too!
Stem Wine Bar—Wine bar offering tastings, a wine club, and events, like music performances and trivia night. Stem also has a resident mystic who does tarot readings.
And that's still not all… Take a trip to Boise to discover your favorites and enjoy this thriving entrepreneurial district. You won't find a single Starbucks here, and locals will see to it that it stays that way.
Boise Neighborhood Parks
Denorval Unthank Park—A 4.56-acre park with a baseball field, basketball court, soccer field, playground.
Boise Neighborhood Schools
K-5—Boise-Eliot/Humboldt Elementary School
Middle School—Harriet Tubman Middle School
High School—Jefferson High School and Grant High School
Boise Neighborhood Stats
Mississippi Ave Zip Code 97227
Boise Neighborhood Vibe
Evolution. Growth. Movement. Indie, hipsters, organic, welcoming, booming. A place where bikes and scooters are more widely accepted than cars. The neighborhood prizes diversity, independence and entrepreneurialism. Locals know each other and support their local businesses. A mix of renters and owners, singletons and families. Everyone is busy doing something interesting.
Boise Neighborhood History
Once predominantly a Black neighborhood, Boise underwent significant changes over the years. Contributors to these changes were the Vanport flood of 1948, which displaced many of the neighborhood's residents, and the construction of I-5 in the mid-1960s, after which Boise took a turn for the worse. But in 1993, the Boise Neighborhood Plan (part of The Albina Community Plan and Portland's Comprehensive Plan) was proposed, the intention being to revitalize the neighborhood, including its safety levels, housing availability and quality, and appearance. Reasons for the revitalization of Boise were based on its once solid foundation: unique older homes, oversized yards on tree-lined streets, established utility services, accessibility to the airport and Columbia and Willamette Rivers, and its palpable historic presence.
To learn more about Boise's history and the people from Boise, visit Boise Voices Oral History Project.
How did Boise Neighborhood Get its Name?
The neighborhood is named after Reuben Patrick Boise, a Massachusetts native who immigrated to Oregon in 1850. Boise was an instrumental in the codification of Oregon Territory laws, a college trustee, member of the Oregon Constitutional Convention, and served on the Oregon Supreme Court, three times as chief justice.
The pronunciation of the neighborhood's name has changed over the years. Looking back to Reuben Patrick Boise's ancestral lineage, we know that the surname was once spelled "Boies," a version that originally came from DuBois, from the Netherlands. The pronunciation of the name was the single-syllable "Boice." Those who lived in the neighborhood prior to the Vanport flood still pronounce it this way.
These days, most people use the two-syllable pronunciation—Boise, as in the city in Idaho.
Transportation
Once considered one of Portland's more trendy neighborhoods, Boise was changed by the advent of the automobile. Prior to this, the streetcar took more well-off Portland residents through the neighborhood, which was good for local businesses. By the time I-5 was added, running along Boise's western boundary, Boise became an afterthought.
After the revitalization efforts of the Boise Neighborhood Plan and the addition of mass transit options, Boise has made a swing back to its earlier days and is now one of Portland's hippest, most frequented neighborhoods. Today, the MAX Yellow Line, the A Loop Streetcar, and bus lines 4, 17, and 44 all serve the neighborhood.
Friends We've Lost (Business Closures)
Ink & Peat—After thirteen years of serving the Boise neighborhood, Ink and Peat closed in March, 2021. The shop offered a hand-selected collection of home and lifestyle goods from blankets, clothing, and plants, to candles, jewelry, books, and more.
Ristretto Coffee Roasters—Ristretto closed its doors in December 2020 after long providing Portland with one of its much-loved beverages.
Gumbo Gifts & Gallery—A big, fun gift store vending hats, jewelry, art, stationery, toys, housewares, and novelty socks.
Hopworks N Williams Pub and Brew Garden—A kid-friendly brewpub decorated with salvaged bike parts that served organic pub fare and drinks. One of two locations in Portland, the other—still open—is in the southeast quadrant of the city.
Radar—A neighborhood destination restaurant and favorite brunch spot serving American cuisine, weekend brunch, craft cocktails, and beer and wine for ten years. The open kitchen was a focal point—you could sit and watch the chef at work.
North Portland Bike Works—A non-profit, community-focused shop with new and used bikes and a repair space where the staff can fix your bike AND teach you to fix it yourself with their tools and know-how. One of the highest-rated bike shops in Portland, the shop said goodbye to Boise and moved over to Humboldt neighborhood.
Ruby Jewel—An ice cream parlor that closed its storefronts and vends their luscious ice cream sandwiches in grocery stores.
Boise-Eliot Real Estate
Boise is an urban neighborhood with cultural diversity. Home styles in this area consist of older Victorian cottages, Craftsman, and other older East Portland styles that have historic charm and character you just can't find in the outlying suburbs. A mix of new urban-style lofts have popped up, as well.
Home prices in this area have skyrocketed in the last several years due to the Portland real estate boom. This neighborhood is highly coveted and the real estate prices reflect that. Rentals homes and apartments are on the higher side of what Portland has to offer.
Click here to see all current Boise homes for sale.
To learn about the Portland real estate market, we recommend this local Portland-based, top 100 real estate blog in the world.
If you are interested in buying a home in Portland, we recommend meeting up with these top 1% Portland buyer's agents, or if you are considering selling a home we recommend these top 1% Portland seller's agents. Visit our Portland Real Estate Page for more information.
North Portland Neighborhood Map
Click any neighborhood.

Visit the full list of neighborhoods in our Portland Neighborhood Guide.
Sources
Bureau of Planning, Portland, Oregon. Adopted Boise Neighborhood Plan. October, 1993.
Boise Neighborhood Association. "How do You Pronounce Boise?" Website. Accessed 5/28/2022.
Wikipedia. Reuben P. Boise. Website. Accessed 5/28/2022.