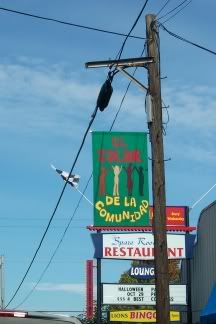 Location
Cully is located in Northeast Portland. It is bordered by the Concordia, Sumner,Roseway, Rose City Park, and Beaumont-Wilshire neighborhoods.
---
Description
Cully is a culturally diverse urban neighborhood with a mix of commercial and residential development. There is a strong sense of community identity, and active neighborhood involvement in issues such as effectively addressing crime, traffic control, and generally improving the quality and livability of the area. Neighbor involvement and contributions recently helped in making the Rigler Community Garden a great success. The garden provides a great community gathering place, with an opportunity for children and adults to garden, and also helps provide a healthy food source for the surrounding community.
---
Cully Real Estate
Cully offers many attractive homes, and given Portland's rising home prices, still affords a good opportunity to families and individuals who want to live in a nice urban Portland neighborhood that isn't too exorbitantly expensive. Home styles in this area lean towards modest family homes like ranches and smaller Craftsman styles, and starter homes.
If you are interested in buying or selling a home in this Portland neighborhood, visit our Portland Real Estate Page for more information, or visit our Portland Real Estate Map to search the RMLS for neighborhood homes for sale.
---
Cully Neighborhood Information
Cully Association of Neighbors Website
Nearby Parks:
Portland Public School Boundaries (enter your address to confirm correct schools)
Cully Schools:
Elementary school: Rigler Elementary School
Middle school: Gregory Heights Middle School
High school: Madison High School

Portland International Airport
Tri Met – Interactive Maps and Schedules for Bus, Max and Streetcar
---
Cully Neighborhood – More Info
If you have more information about Cully and would like to contribute, or if you have photos to share, please contact us.