Cully Neighborhood Guide
Cully is located in Northeast Portland. It is bordered by the Concordia, Sumner, Roseway, Rose City Park, and Beaumont-Wilshire neighborhoods. It is one of the larger neighborhoods in Portland and it encompasses industrial, residential, and commercial districts. To the north is the Portland International airport.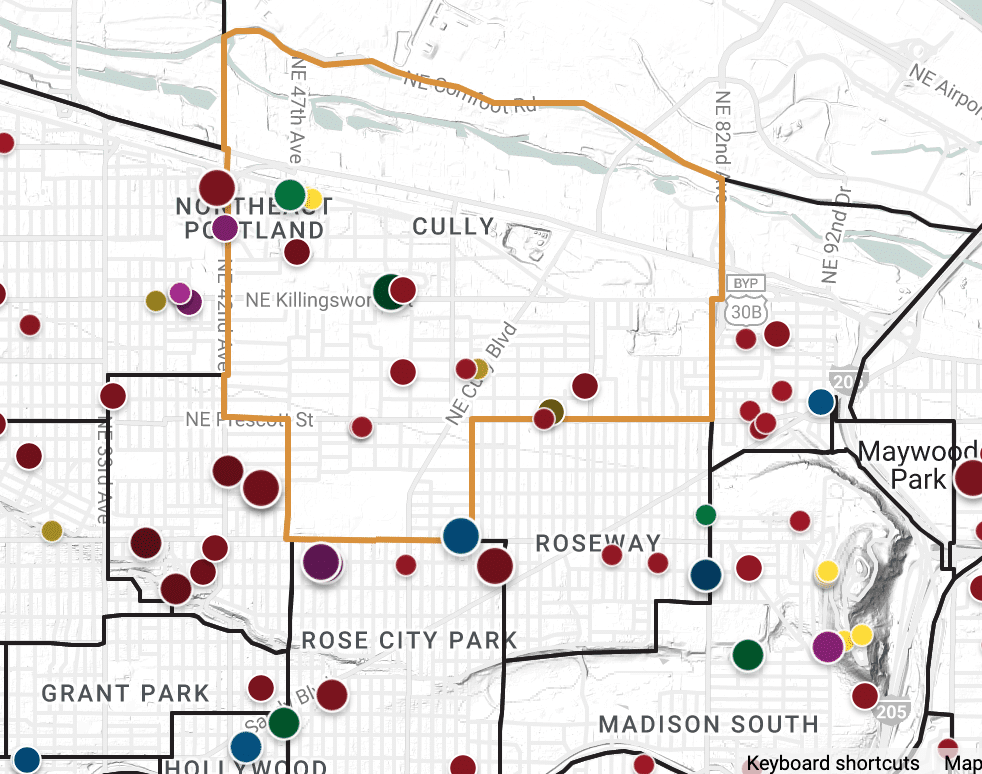 Click the image above for a fully searchable map of Cully neighborhood, including all homes for sale.
Features of the Cully Neighborhood
Cully is a culturally diverse urban neighborhood with a mix of commercial and residential development. There is a strong sense of community identity, and active neighborhood involvement in issues such as effectively addressing crime, traffic control, and generally improving the quality and livability of the area. Neighbor involvement and contributions helped make the Rigler Community Garden a great success. The garden provides a great community gathering place, with an opportunity for children and adults to garden, and also helps provide a healthy food source for the surrounding community.
Cully Neighborhood Businesses of Note
As with other NE neighborhoods in Portland, Cully has a mix of both industrial and residential areas. Lombard street acts as a natural barrier, separating Cully into two distinct sections. The northern half has plenty of office parks and warehouses, while the southern section is a blend of shops, malls, and homes.
Residents here can find virtually everything they need. Grocery stores, auto shops, bars, restaurants, gyms—Cully has it all. However, while there are plenty of businesses within the neighborhood, not all of them are unique to the area. We've compiled a list of the top places to visit when you're here, whether you're just passing through or you decide to put down roots.
Cully Farm Store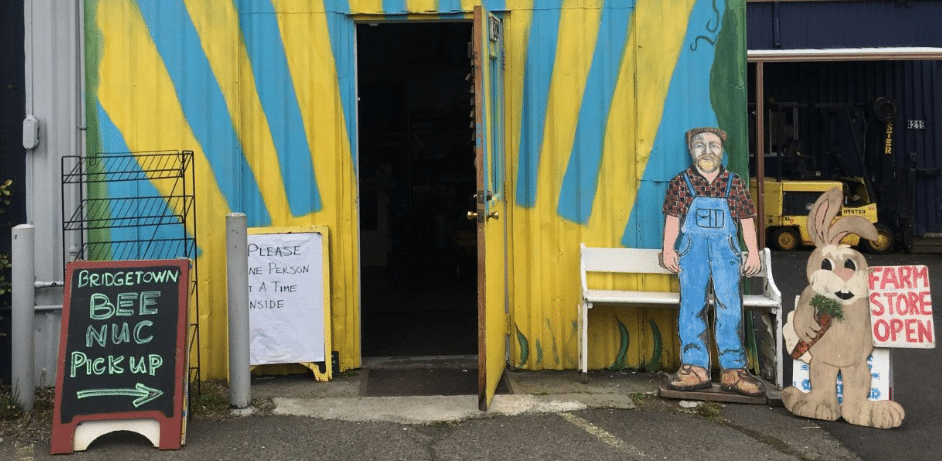 Message from the owner ~ We are a N.E. Portland Cully neighborhood farm supply store. We carry beekeeping supplies, organic chicken feed, straw bales, potting soil, fertilizer, garden seed, cover crops, vegetable starts, baby chicks, garden tools and garden tool repair services.
Whether you are working on your own local urban farm, getting started with your first garden, starting up a bee hive or chicken coop, this is the place to stop by first.
Cully Farm Store—4209 NE Alberta St.
Farm to Fit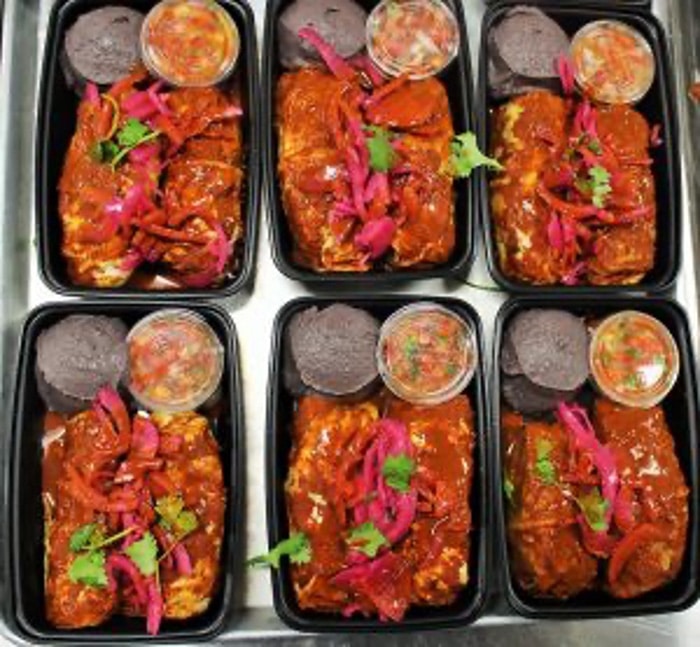 These days, paying attention to the origins of your food is becoming more and more popular. Portlanders are leading the way with many different "farm to table" options, and one of the best ones in Cully is Farm to Fit. This business operates the same way as other food delivery companies like Blue Apron or Hello Fresh. You order a batch of meals, which can either get sent to your home, or you can pick them up here.
Because Farm to Fit is all about fresh and healthy selections, you can choose from a wide variety of meal plans. You can get meals based on calorie count or dietary needs, such as if you're vegan. Paleo and Keto dieters will also appreciate Farm to Fit as it offers customized options for them. Each meal is crafted by in-house chefs, so you know that you're getting a one-of-a-kind meal that will both taste amazing and help you feel great.
Farm to Fit—5411 NE Lombard St
The Sideyard Farm and Kitchen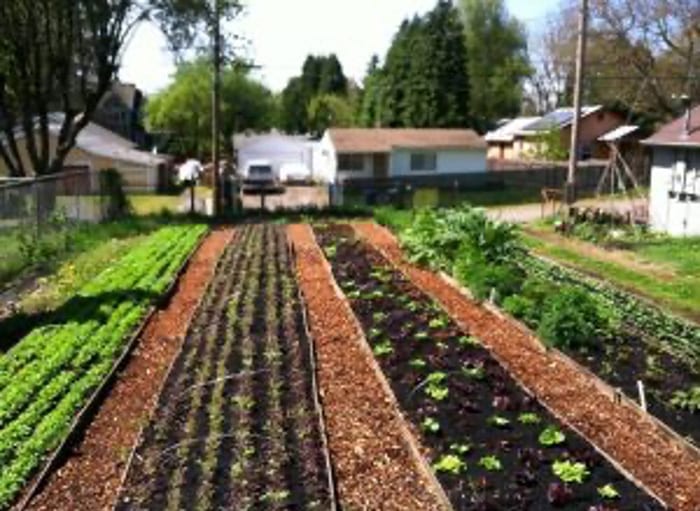 While Farm to Fit is excellent for those who like to cook at home, some people prefer to have someone else do all the hard work. If you're interested in a more convenient farm to table experience, you'll want to visit the Sideyard. Unlike other options, you get to literally see where your meal came from, as most of the food is grown on-site. Sideyard bills itself as an "urban farm, supper club, and catering company."
To eat here, you have to attend one of the brunch or dinner events. These get-togethers are small, informal affairs with picnic-style seating and some of the freshest dishes you'll get to experience. As a full-service farm, Sideyard makes more than just vegetable dishes on-site. They also process milk, butter, cheese, and honey, meaning that you get to sample all kinds of farm-fresh cuisine. Eating here is truly unique and unlike any other restaurant experience in Portland.
The Sideyard Farm and Kitchen—4800 NE Simpson St
The Spare Room Restaurant and Lounge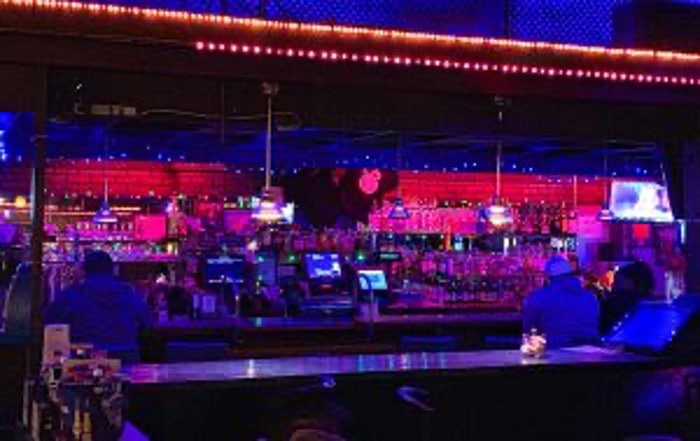 Portlanders have no shortage of lounge-style venues to catch up on local bands. For Cully residents, one of the better options is The Spare Room, which is just north of Mae restaurant. Every night of the week is something different, with karaoke on Mondays and Wednesdays and live bands on Thursdays through Sunday. Bingo lovers can also check out the Spare Room for a progressive jackpot bingo every Monday night as well.
One interesting aspect of this lounge is that the venue is both indoor and outdoor. Hot summer nights are best spent outside with friends, listening to a band and sipping on a cold cocktail (or craft beer). You can also grab a bit while you're here, as the Spare Room offers a wide assortment of bar favorites. Be sure to come for breakfast too, if you're in the area. They offer everything from eggs and bacon to chicken-fried steak or cod fish and chips.
The Spare Room Restaurant and Lounge—4830 NE 42nd
Gartner's German-Style Meat Market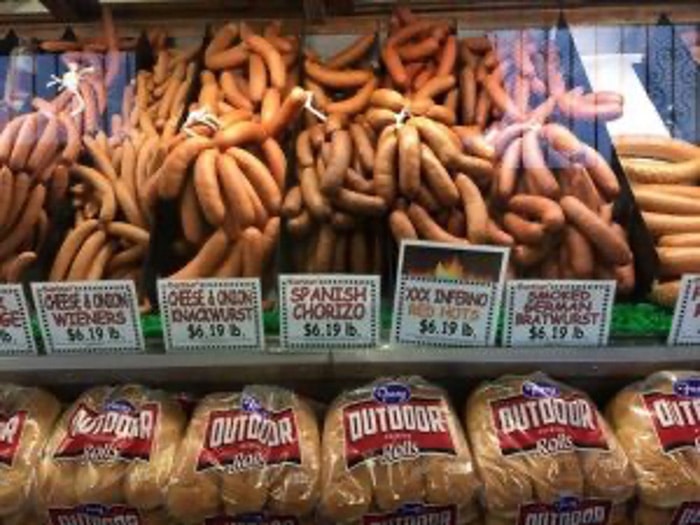 One of the best things about living in Portland is that it's highly diverse. People from all over the world call this city home, which means that you get to sample some of the best cuisines from different parts of the globe. For those who want to incorporate German food into their regular diet, Gartner's is one of the best meat markets in town.
Part of what makes Gartner's such a gem is the fact that they hand-prepare all of their meats. It's an old-school butcher shop, so you'll see people working behind the counter, rather than machinery chopping and slicing everything. Since 1959, Gartner's has been the premier destination for meat lovers, thanks to its high-quality offerings and family-style customer service. You can get everything you need here, from cuts of beef to chicken to German sausage to seasonings and rubs. Many locals have been coming here for years, and you're sure to become one of them.
Gartner's Country Meat Market—7450 NE Killingsworth Ave
42nd Ave Fish & Chips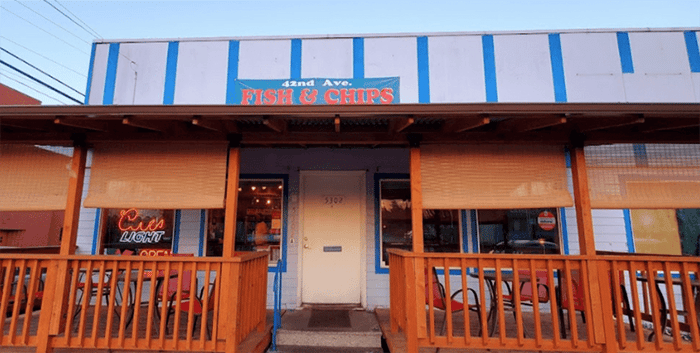 42nd Ave Fish & Chips—5302 NE 42nd Ave
Nico's Ice Cream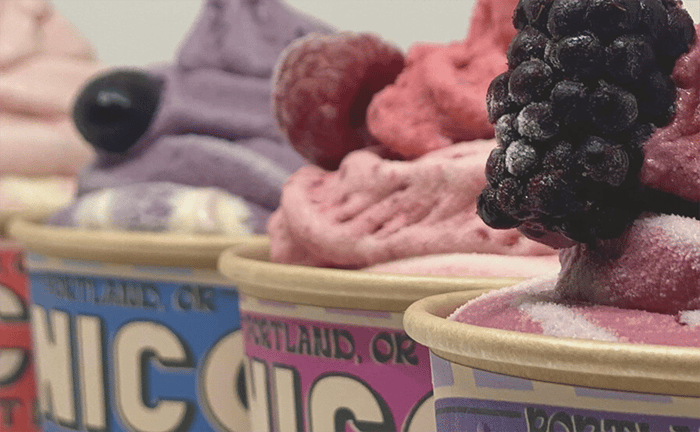 Nico's Ice Cream—5713 NE Fremont St
Cully Central
Cully Central—4579 NE Cully Blvd
Hi-Top Tavern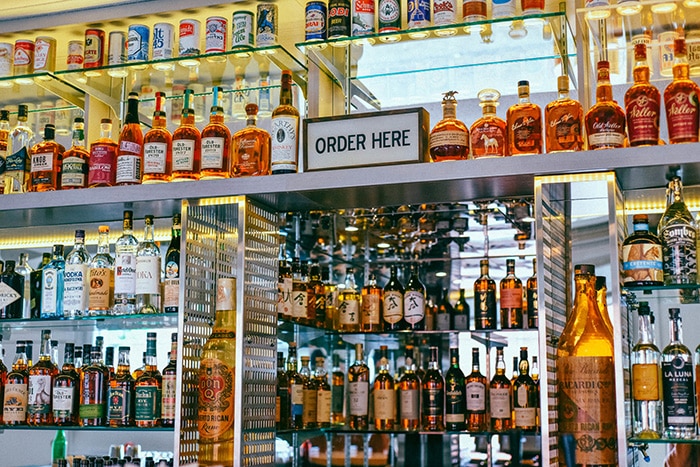 First, Hi-Top is a welcoming spot. Minors are welcome until 9pm every day, and your canine buddy is also welcome on their enticing patio (so long as he's well-behaved). A wide variety of drinks are plentiful at Hi-Top all the way from bottled and canned alcoholic drinks to several wines and non-alcoholic drinks. We saved the best for last (at least with regard to imbibing at Hi-Top): luscious, creative hand-crafted cocktails. How about a Cry Baby (a blend of vodka, Triple Sec, Passionfruit, Lemon, Sugar, topped off with a sugar rim), a Smoke and Mirrors (tequila, agave, chili liqueur, grapefruit, brown sugar, lime, habanero bitters, and lemon-lime soda, finished with a chili-lime rim), or a their take on a classic—the Beaumont Manhattan.
With all this drinking, you'll want some sustenance, as well. You'll find plenty of that at Hi-Top. They have everything from warm olives, fancy popcorn, and giant corn nuts for appetizers to fresh, crispy salads, and rotating soups. If you're a nacho lover, you have your choice of three: Vegetarian, Pulled Pork, or Buffalo Chicken all with all the fixings. Hearty sandwiches include the Vegan Brat, the Cubano, and the Grilled Muenster and Swiss. You can also load up on mac and cheese.
Hi-Top is an excellent choice when you're looking for a casual spot to relax and fill up with friends or all on your own.
Hi-Top Tavern—5015 NE Fremont St
Nico's Cantina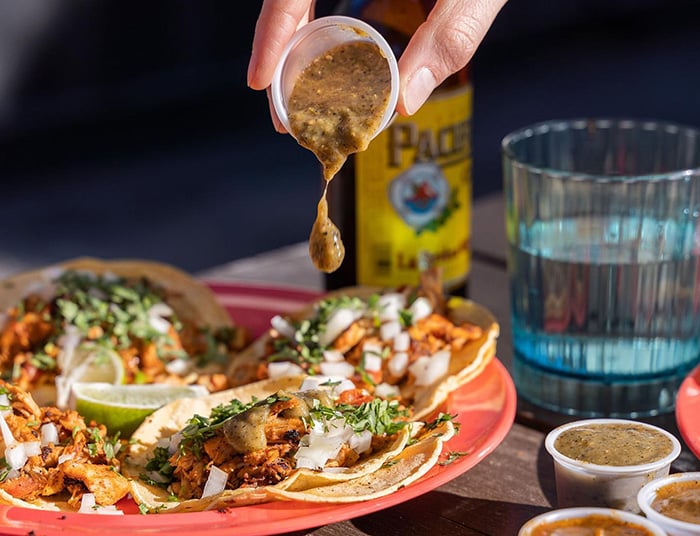 Nico's Cantina—4318 NE Cully Blvd
Cully Neighborhood Information
Cully Association of Neighbors Website
Cully Neighborhood Parks
Cully Neighborhood Schools
Elementary School—Rigler School and Scott Elementary School
Middle School—Beaumont Middle School, Roseway Heights Middle School
High School—Leodis V. McDaniel High School
Cully Neighborhood Stats
Zip Code – 97218
Friends We've Lost (closed businesses)
Mae Restaurant—Elevated Southern staples with a contemporary twist in a rustic, reservation-only spot.
Cully Neighborhood Real Estate
Cully offers many attractive homes, and given Portland's rising home prices, it still affords a good opportunity to families and individuals who want to live in a nice urban Portland neighborhood that isn't too exorbitantly expensive. Home styles in this area lean towards modest family homes like ranches and smaller Craftsman styles, and starter homes.
Click here to search all Cully neighborhood homes for sale.
To learn about the Portland real estate market, we recommend this local Portland-based, top 100 real estate blog in the world.
If you are interested in buying a home in Portland, we recommend meeting up with these top 1% Portland buyer's agents, or if you are considering selling a home we recommend these top 1% Portland seller's agents. Visit our Portland Real Estate Page for more information.
Northeast Portland Neighborhood Map
Click any neighborhood.

Check Out More Portland Neighborhoods
Go back to the full list of neighborhoods in our Portland Neighborhood Guide