Irvington Portland Neighborhood
The Irvington neighborhood is located in Northeast Portland and is bordered by the Sabin, Alameda, Eliot, King, Grant Park, Sullivan's Gulch, and Lloyd Center neighborhoods. Irvington is located on the East side of the Willamette River. Its boundaries are NE Fremont Avenue on the North, NE 7th Avenue on the West, NE Broadway on the South, and NE 26th Avenue on the East. As with some other Portland-area neighborhoods, the upper Northeast corner overlaps with Alameda and Sabin (for some unknown reason).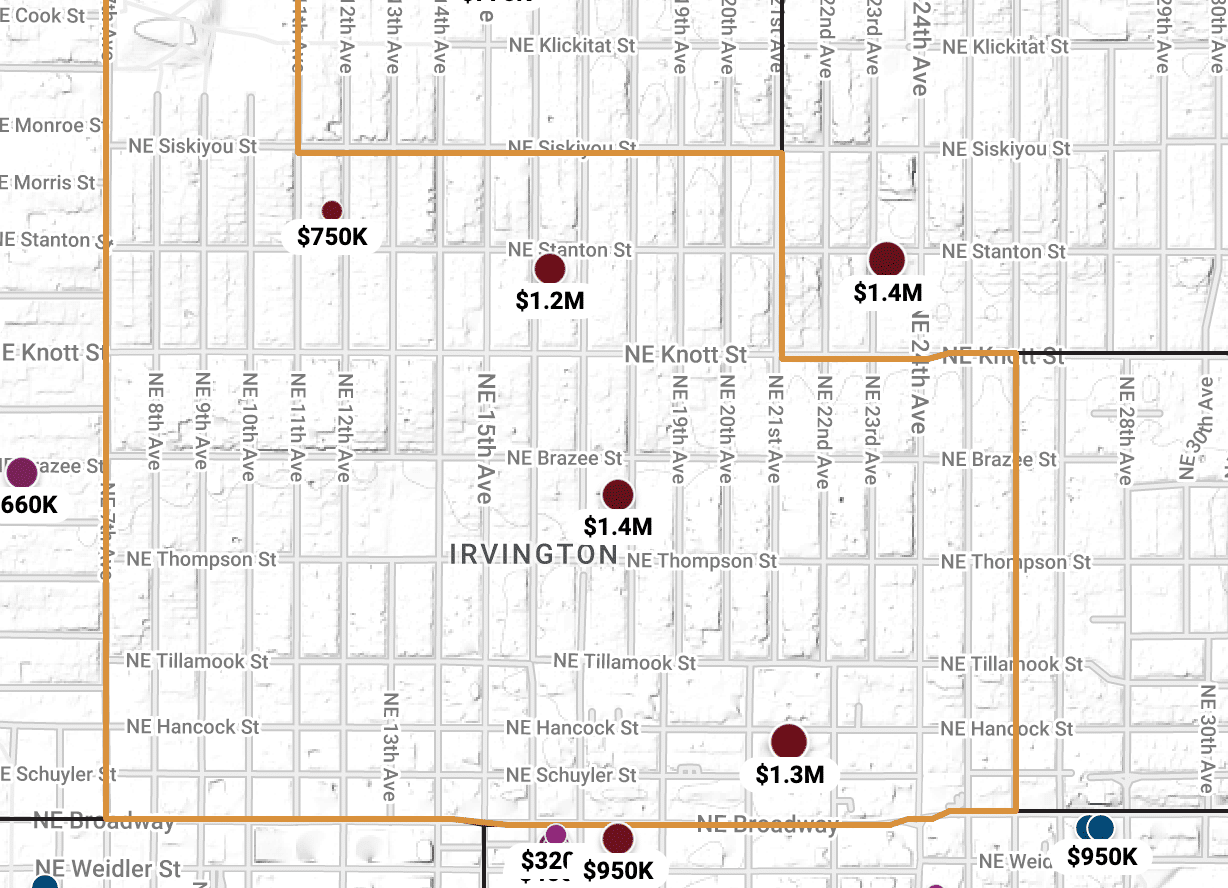 Click the image for a searchable Irvington neighborhood map, including homes for sale.
Irvington Park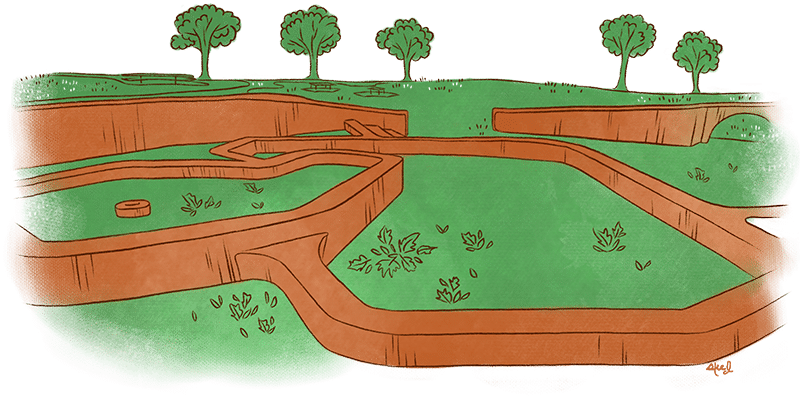 Irvington Park – This is a popular old park for Irvington residents, with big trees, plenty of green grass, ball fields, a water feature and playground for the children, and off-leash dog park section, basketball and tennis courts, and of course, picnic tables.
Irvington Neighborhood Features
Irvington is in a fantastic location for both commuting to work and getting to many other great Portland neighborhoods. Major freeway ramps located near Irvington include I-84 and I-5. Portland's Tri-Met runs bus schedules, and the MAX light rail train is only blocks away from Irvington's Southernmost boundary, at Lloyd Center Mall. Drive West over the Broadway bridge to get downtown or to the Pearl District in mere minutes, or head Northeast to Alberta or Beaumont-Wilshire, Northwest to the Boise/Eliot and Historic Mississippi Avenue neighborhoods, or Southeast to get to the Belmont and Hawthorne neighborhoods.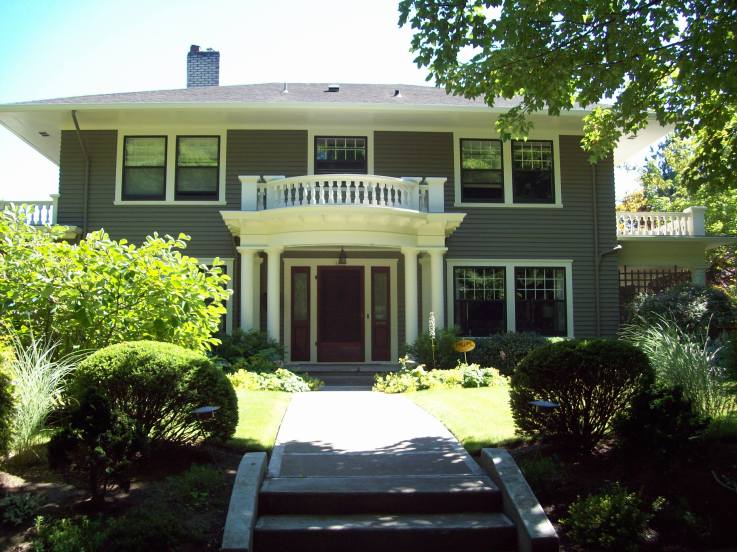 Portland's Irvington neighborhood cannot be easily characterized. On its southern border is a sizeable strip of restaurants, bars, coffee houses, personal service establishments, and shop after shop. In this section of Irvington, you can find bars with video lottery and shops with expensive lingerie. Irvington's northern border is primarily residential, but where commercialism pops through tends to be high-end. And on its east and west borders sit two large parks.
In between? Well, this is the kind of neighborhood for which people enter the American dream. The houses, each unique and almost all attractive with their ancient trees and flowing green lawns, seem to be the picture of Americana that we agreed to when we entered the game. The children playing in the yards are palpably blessed to have this as their foundation. And driving through Irvington, you can almost hear the promise of a simpler country and a simpler time if we just hold onto neighborhoods like this one.
Several grand dame old homes are located here, and many are on the National Register of Historic Places. Back when they were constructed, Irvington homes were considered upper middle class. The sense of Irvington's history can be found in more than just the homes. The exclusive Irvington Club for tennis was founded in 1898. And, if you pay attention while strolling the streets, you'll notice many sidewalks imprinted with the original craftsman's name and date ("E. Wiles 1908") and you'll even find an occasional metal ring still attached to the curb, from back in the days when everyone had horses to tie up instead of automobiles to park.
Like any neighborhood that has been around since the turn of the last century, Irvington has suffered from periodic slumps over the years. Some houses fell into disrepair, and here and there a house was demolished and replaced with a "modern" mid-century apartment or commercial building. But overall, if you enjoy historic charm and unique homes with fine character and craftsmanship, you'll love Irvington.
Irvington Neighborhood Parks
Matt Dishman Community Center and Pool
Irvington Neighborhood Community Resources
Irvington is very much a community-minded neighborhood. You will want to get to know your neighbors so that you can arrange block parties, play dates, and other events to make living here even more enjoyable. Become part of the Irvington neighborhood association and find out when gatherings are happening nearby.
Irvington Schools
Elementary schools: Irvington Elementary School, Alameda Elementary School
Middle school: Beverly Cleary Middle School, Harriet Tubman Middle School
High school: Grant High School
Irvington Community Association
Irvington Neighborhood Vibe
Irvington is a classic American neighborhood, with beautiful older homes, manicured lawns, enormous mature trees, and quiet streets with sidewalks made for evening strolls. Live in Irvington if you appreciate the joys of owning an older home, (or enjoy restoration projects), and appreciate the classic appeal of an old established neighborhood. For those looking for more affordable options, there are plenty of rentals in the area. This is also a great location if living in a well-known, prestigious Portland neighborhood is important to you. Other benefits of Irvington include the convenience of being near shopping, walking to the coffee shop in the morning, and becoming a part of the community.
Irvington Community Stats
Zip Code 97212
Irvington Businesses of Note
As we mentioned, Irvington is a perfect blend of small-neighborhood vibes and a modern Portland feel. If you live in the southern half of the neighborhood, you'll have access to a wide array of shops, boutiques, restaurants, and stores. Let's take a closer look at some of the better options available that you won't find anywhere else. 
Irvington Tennis Club
There is only one city park located within Irvington's boundaries, but if you're looking for other open spaces, the Irvington Tennis Club is an excellent choice. This exclusive members-only establishment was founded in 1898, making it one of the oldest and most prestigious organizations in the Portland area. 
When the club first opened, they had a single open-air tennis court. Today, it has six courts – four are covered so that members can play year-round. There is also a pool and clubhouse for families and friends to enjoy the gorgeous scenery and rich history. The Irvington Club Ballroom was built in 1912 and continues to wow guests to this day. The ballroom is even listed on the National Register of Historic Places.
The club has a strict 320-member policy, so if you're hoping to join, you may have to wait a while.
Irvington Tennis Club – 2131 NE Thompson St
Milo's City Cafe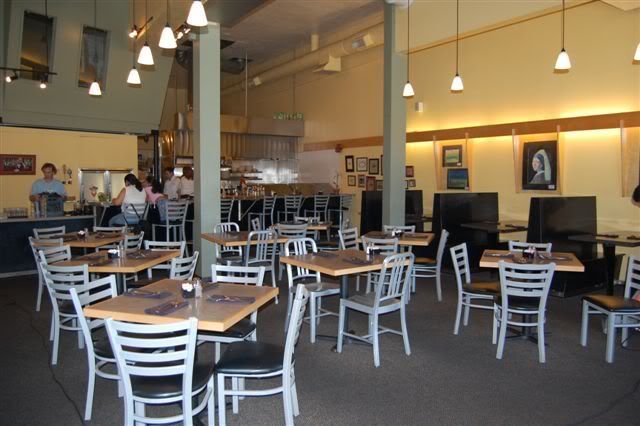 A big city-sized array of choices with nowhere near the cosmo gouge in prices, Milo's City Cafe is the kind of urbane enterprise that actually offers a list of different types of eggs Benedict, with most averaging at modest prices. Never saw that before. The lunch and dinner menus are likewise extensive and varied – pan-fried oysters to roasted duck with plum sauce. Best of all, nothing sets you back more than the filet mignon, which is the priciest item on the menu. The dining area is large, open-kitchen style, so you can sit back and watch the pros at work while you enjoy the sophisticated choices before you.
Milo's City Cafe – 1325 NE Broadway st
Chen's Dynasty II
There is no shortage of quality Chinese food in Portland. If you go downtown, you can sample from a wide array of old-world authentic eateries in the Chinatown section of the city. However, for Irvington residents, the closest (and tastiest) option is Chen's Dynasty II. The original Chen's opened in 1985, with chef and owner Mr. Chen quickly turning it into a hotspot for good food and get-togethers.
Over the years, Chen's has become a Portland institution, with locations throughout the city. Today, however, we only have this one to visit. Fortunately, the current proprietor, Chef Echevarria, studied under the original Mr. Chen, so the quality of the food is still incredible. Chen's has a great selection of favorites, as well as a decent drink menu.
Chen's Dynasty II – 1025 NE Broadway St
Pour Wine Bar & Bistro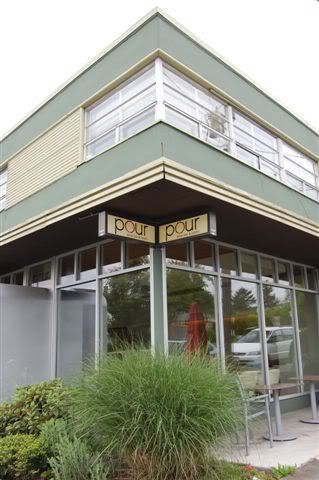 Owner Robert Volz has an uncanny eye for retro appropriate chic. Not sure how he does it, but his wine bar and bistro on NE Broadway is at once minimalist and modern, with a white-on-white aesthetic. At Pour, you're instantly transported to the time of key parties and Naugahyde, when words like groovy were out of sight, and Bob Newhart and Suzanne Pleshette were weekly icons of fashion. The place itself just makes you want to be cool and jive for a while.
They offer daily flights, and their wines by the glass, of course, include many wineries of the Pacific Northwest and California, but they incorporate international choices as well. On the bottle side, you can order an Oregon chardonnay or a French dessert wine, depending on your tastes and the size of your pocketbook. Likewise, the relatively small food menu can pair you up with a dish of mac and cheese or escargot.
Pour Wine Bar & Bistro – 2755 NE Broadway st
Sweet Basil Thai Cuisine and the Basil Bar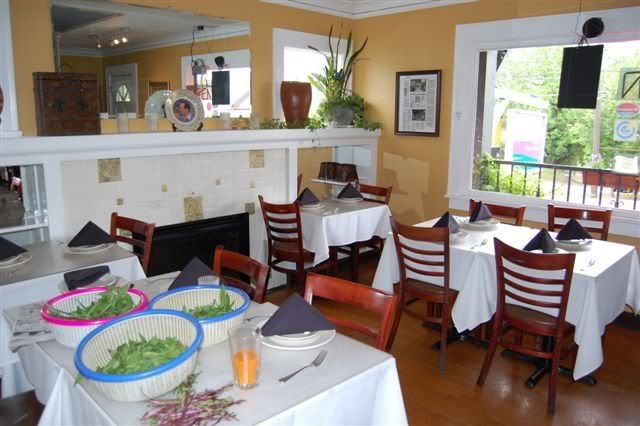 Upstairs is a lovely, simple dining room in a home setting. Out back is a very large eating area, much of it underneath a canopy of fresh, green leaves. And downstairs, well I've never been to Bangkok, but something tells me this low-ceilinged, cramped cool atmosphere is similar to what I might find. It's William Gibson ex-pat sexy. It's short thresholds and tall bartenders. It's a cigarette waiting to be puckered and a drink etching itself warmly down the throat. in short, it's fabulous. Fortunately, the food matches the atmosphere, so you can stay a while and nosh on classic Thai dishes, from Pad Thai to spring rolls to Thai curry.
Sweet Basil Thai and the Basil Bar – 3135 NE Broadway
Eb and Bean
If you love ice cream or frozen yogurt, then you have to make a pilgrimage to one of the hottest spots in Portland. Eb and Bean is a perfect blend of Portland's various aesthetics. First, it's a froyo shop that has high-class flavors that change with the season. Some highlights include rosemary caramel, palm sugar pecan, and cinnamon cocoa. Second, you can get non-dairy, vegan and gluten-free yogurt and toppings, making this one of the most inviting places you can discover.
Eb and Bean was founded on the idea that you can have your frozen yogurt and eat it, too. Rather than relying on artificial ingredients and preservatives, the folks at Eb and Bean look for locally-sourced, all-natural elements. The menu rotates every three to four weeks, and most of the non-dairy options use almond milk to create a similarly delectable flavor profile.
As we all know, a big selling point of froyo is the toppings, and Eb and Bean have plenty. When searching for the perfect accents for your dessert, be sure to check out notable offerings like toffee crumbles, local honey, candied ginger, organic gummy bears, and seasonal fruits. The best part about coming here is that, since the menu changes, it's always a different experience.
Eb and Bean Frozen Yogurt – 1425 NE Broadway st
Cotton Cloud Furniture and Futons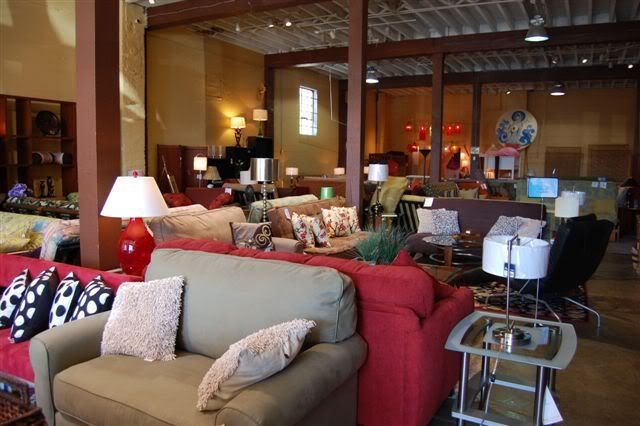 What were you doing when you were twenty? Well, if you resemble in the slightest what was once this slacker scribe you weren't exactly busy constructing a large business that would still be thriving after a quarter-century. But that's what Terri Treat was up to. She could sew exceptionally well and, by darn, she wanted to make herself a bed. So she did. Twenty-five years later, she still is, only the operation is so big now that she requires a manufacturing plant located just a few blocks from the showroom, which itself is enormous.
Every futon mattress, be it latex, wool, memory foam, you name it, is handcrafted. Cotton Cloud also has the largest selection of futon covers in the Portland area. Because everything is handmade, they can easily custom-make your futon size to fit your needs, and the covers can be custom fitted for just about any surface you might want pimped out – say a window seat, for example. All this, and now much of what she carries can be made with all organic materials.
Cotton Cloud Furniture and Futons – 701 NE Broadway
Aztec Willie's Taqueria
Irvington residents looking for some fun and adventurous nightlife needn't look further than Aztec Willies. Since 1980, this has been one of the premier Mexican joints and sports bars in Portland. Willie's happy hour is legendary, and it occurs daily from 11:00 a.m. to 6:00 p.m. So, if you're looking for high-quality food, a hip atmosphere, and low prices, Aztec Willie's is the place to be.
Football season is the time to frequent Willie's, as they make watching the game a treat. Come with friends or pull up a chair at the bar and nosh on loaded nachos. The Mexican food here is also exquisite, as they use fresh ingredients and make the tacos right in front of you.
For those who want more entertainment, Aztec Willie's hosts live bands most weekends. It's a mix of contemporary and Latin artists, so you're sure to feel the rhythm and beat whenever you go.
Aztec Willie's Taqueria – 1501 NE Broadway st
Woodblock Chocolate Factory
When most people think of chocolate, brands like Hershey's or Cadbury's come to mind. However, as a Portlander, you have ultra high-quality chocolate just around the corner. Since 2010, proprietors Jessica and Charley Wheelock have been crafting hand-made chocolate. They are a bean-to-bar manufacturer, so every step of the chocolate-making process is overseen by them. Best of all, you can watch the masters at work as they roast, split, conch, and age each batch.
As a "manufactory," Woodblock Chocolate both makes and sells its products on-site. You'll be drawn in by the intoxicating aroma of fresh-roasted cacao beans, and you'll marvel at the wide selection they offer. From chocolate bars to drinking chocolate to chocolate disks, you can sample each flavor and enjoy them within the comfort of Woodblock's cafe. Some blends go perfectly with a cup of coffee, which they also sell on site.
Woodblock Chocolate Factory – 1715 NE 17th ave
Portland's White House Hotel
If you've ever wanted to visit the White House, you will have to hop on a plane for several hours, stand in line, and then go through various security checkpoints to get inside. For those that want to avoid that much hassle, Portland has its own, smaller version tucked away in the Irvington neighborhood.
Portland's White House Hotel was originally built in 1911 for local lumber baron and magnate Robert Lytle. In recent years, developers have turned it into one of the classiest and high-end bed and breakfasts you can find in the Pacific Northwest. Each room is exquisite, and guests can experience a chef-prepared meal for breakfast every morning. Visitors can also partake in one of the several walking tour packages that the hotel offers, just in case they want to see more of the city. Tours of the Oregon coast, wineries, and the Columbia Gorge are also available. Even if you're not staying at the White House, you may want to get in on one of the tours anyway.
Portland's White House Hotel – 1914 NE 22nd ave
Irvington Real Estate
As we've discussed, part of what makes Irvington such a marvelous part of the Portland landscape is its heritage and small-town vibe. Homes here range from ultra-modern to vintage structures that will take you back in time. Irvington is the perfect place for everyone – families, working professionals, and retirees. Moving here is an excellent choice, thanks to its proximity to major transit lines, freeways, and shopping areas. If you play your cards right, you may be able to work, live, and play – all without leaving Irvington's boundaries.
Click here to search all Irvington Neighborhood homes for sale.
To learn about the Portland real estate market, we recommend this local Portland-based, top 100 real estate blog in the world.
If you are interested in buying a home in Portland, we recommend meeting up with these top 1% Portland buyer's agents, or if you are considering selling a home we recommend these top 1% Portland seller's agents. Visit our Portland Real Estate Page for more information.
Irvington Neighborhood: Friends We've Lost
Being such an old and distinguished neighborhood, Irvington has seen its share of ups and downs. While we love to see businesses succeed, sometimes they fall through the cracks for various reasons. Here are the notable shops that used to call Irvington home.
Thatch Tiki Bar – Bar and Lounge
And again, there's that instant transporting thing going on. If you're the right age, you know who you are – you grew up with the tiki aesthetic, and you'll immediately feel right at home at Thatch. If you're a newbie, you've seen places like this in movies, and you'll start looking for all the paraphernalia that will confirm its tiki-ness. Don't worry, it's there. From the bridge you have to walk over to get in – that's mandatory – to the bamboo, duh, to the pufferfish lamps and PuPu platter, oh yeah, this place is the real Bradys-on-Break deal.
Arabian Breeze – Middle Eastern Restaurant
For quite some time now, Nicholas' Restaurant has been a word of mouth wonder when it comes to Middle Eastern cuisine. Now the owners have opened a second restaurant in Irvington with all your Lebanese favorites, but, whereas Nicholas offers a small dining area and no alcohol, Arabian Breeze is larger, more equipped to handle events and has an upstairs balcony as well as a bar that serves alcohol and hookah. The do?=cor, including the flowing ceiling and curtains upstairs, is largely handmade by the owner. And a huge oven imported from back home bakes up homemade flatbread served gratis with Zatar while you wait for your meal.
Northeast Portland Neighborhood Map
Click any neighborhood

Check out more Portland Neighborhoods
Go back to the full list of Portland neighborhoods.