Montavilla Neighborhood Guide
The Montavilla neighborhood is located in Southeast Portland. It is bordered by the North Tabor, Madison South, Hazelwood, Powellhurst Gilbert, and Mount Tabor neighborhoods.

Click the image for a fully searchable Montavilla neighborhood map including all homes for sale.
Features of the Montavilla Neighborhood
Montavilla feels almost suburban though it is very much a part of urban Portland. This is a wonderful neighborhood of older Portland homes and old-growth trees lining many of the streets. The Montavilla Farmers Market is not to be missed. This farmers market is really well outfitted with local vendors and is a staple of the community. Nearby Mt Tabor is a very popular park for hiking, biking, and many other activities. For some fun trivia, Mt Tabor is an active volcano in the city of Portland.
Montavilla Businesses of Note
There are three primary thoroughfares through Montavilla: Burnside, Stark, and 82nd Avenue. The vast majority of businesses are along these streets, although there are a few gems along Division Street, which marks the neighborhood's southernmost border. With so many places to choose from, it's hard to narrow them down. However, here are our top picks for both Montavilla visitors and residents.
Paitong Thai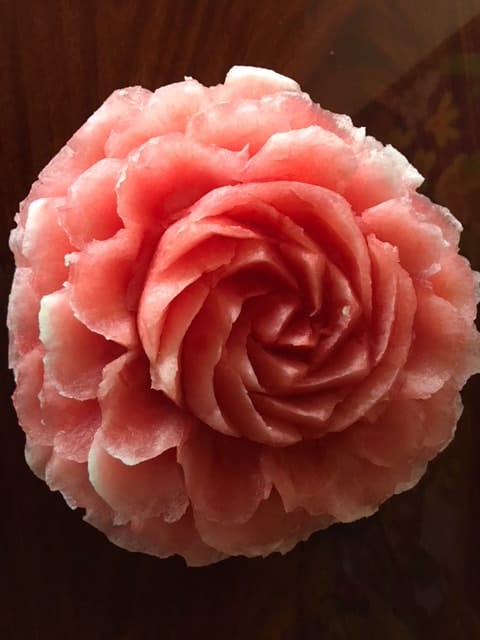 One notable aspect of the Montavilla neighborhood is that it's home to many Asian restaurants and businesses. This area is part of the Jade District, which encompasses a large swathe of Southeast Portland. Most of the eateries are Vietnamese, but there is a mix of Thai, Chinese, and Korean. Paitong Thai is one of the best options if you're ever in the mood for Pad Thai or Curry dishes.
What helps set Paitong apart from other high-quality Thai restaurants in Portland is that it offers cooking classes to the public. So, if you've ever wanted to learn how to make your favorite dish, why not learn from the pros? Also, Nancy (the proprietor) specializes in carving fruits and vegetables into gorgeous designs. You can learn her technique to impress your friends and guests at your next dinner party.
Paitong Thai – 8000 NE Glisan St.
Bui's Natural Tofu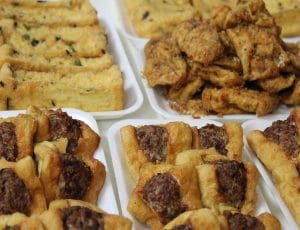 Since Portland is home to many health-conscious eaters, tofu is something of a hot topic. Whether you're vegan, vegetarian, or just like to incorporate tofu into your cooking, Bui's is the best place to buy some. This storefront has been in Montavilla for over 10 years, and it offers a wide selection of tofu products. Even better, all of Bui's tofu is certified organic and non-GMO, making it even more appealing.
Some highlights you can find here include fried tofu, lemongrass tofu, pork-stuffed tofu, sweet tofu, and onion tofu. In addition to these items, you can buy sweet rice, soy milk, rice cakes, Vietnamese dumplings, and more. Best of all, Bui's sells cooked and pre-packaged foods, so you can sample some of the menu items before buying them. Also, if you're trying to expand your tofu palate, this is the place to do it.
Bui's Natural Tofu – 520 NE 76th Ave.
The House of Banh Mi
If you're familiar with Vietnamese food at all, you know that there are two signature dishes. The first is Pho, which you can find at many different restaurants in both Montavilla and the rest of Southeast Portland. The second dish is Banh Mi, which combines a French baguette with various meats and veggies.
Since 2016, the House of Banh Mi has been perfecting their sandwiches, making it one of the best places in town. The bread is soft but not too chewy, and the ingredients are always fresh, crisp, and delicious. You can get pork belly, chicken, fried eggs, and spicy beef on your sandwich, or you can opt for vegetarian tofu (no word on whether they get it from Bui's).
While Banh Mi is the specialty, you can also find fresh salad rolls, banana pastries, and a dish called a pandan waffle. If you haven't had this before, we highly recommend it. It's a typical Vietnamese street food that uses coconut milk to make the waffle batter. The flavor is unique and delicate, and you'll be wanting more.
The House of Banh Mi (The HOB) – 511 NE 76th Ave.
Amir's Motherland Dish
Although Asian restaurants are the most common sight in Montavilla, the neighborhood boasts cuisine from all corners of the globe. For example, Amir's Motherland Dish offers traditional East African meals, which are quite hard to find in Portland. Usually, the only East African eateries specialize in Ethiopian food, but Amir's covers a much broader scope.
The menu is fairly simple; all you have to do is pick your protein (chicken, goat, or beef) and your side. Options include seasoned rice, pasta, or two types of East African bread. The first is chapati (sometimes called japati), which is similar to Indian naan, although it's flatter and less doughy. The second is Injera (aka Anjero), which is a spongy bread from Ethiopia. The flavors and spices of each dish is unlike anything you've tasted before, and you'll want to come back again and again.
Amir's Motherland Dish – 7100 NE Glisan St.
Fressen Artisan Bakery
Typically, if you want a taste of Germany in Portland, you have to either visit a German deli like Edelweiss or a German brewery like Zoiglhaus. However, what if you want something a bit lighter and sweeter? In that case, you should stop into Fressen Artisan Bakery. Until you've had fresh German pretzels and pastries, you don't know what you're missing.
According to the owner, Edgar, each dish is handcrafted using traditional baking techniques from the 1700s and 1800s. So, this means that the recipes are simple yet bursting with flavor. Some of the house specialties include Bavarian pretzels (a must-try), Bavarian croissants, quiches, almond brioche, and danishes. You can also buy pretzel sandwiches here, and no German spot would be complete without a beer selection. Overall, Fressen is a bakery experience like no other in the city.
Fressen Artisan Bakery – 7075 NE Glisan St.
Ya Hala Restaurant
Continuing our world tour, another unique spot in Montavilla is Ya Hala. For over 20 years, this Lebanese restaurant has become a mainstay within the neighborhood, thanks to its traditional menu and attention to detail. Head chef Mirna has blended ingredients from both Lebanese cuisine and the Pacific Northwest, creating a flavor that is both timeless and trendy. Part of what makes Ya Hala so delicious is that it feels like you're getting a home-cooked meal every time.
If you're not familiar with Lebanese food, typical dishes include kabobs, hummus plates, whole lemon-herb chickens (or portions thereof), and shawarma. You can also get pita wraps and falafels, which are always a delight. To appeal to more Portlanders, various menu items are listed as either vegan, gluten-free, or a mix of both. So, everyone can enjoy the different aromas and flavors that Ya Hala has to offer.
Ya Hala Restaurant – 8005 SE Stark St.
Stark Street Pizza Co.
Pizza is the unofficial food of gathering with friends, and Stark Street Pizza Company is the unofficial pizza place for Montavilla. Since this restaurant has been around for over 50 years, it has earned its place in the annals of Portland history. Even as the rest of the city changes and becomes hipper, Stark Street Pizza continues the same traditions of hand-tossed crusts and fresh ingredients.
That is not to say that this place hasn't adapted with the times. Coming here is always a treat, thanks to its big-screen TVs, rotating tap list, and high-quality salad bar. You might expect Stark Street to be something like a blast from the past, but it's as modern as any other hangout in Portland. Be sure to try the Blazer special (with four different meats) or the Garlic Lover's Veggie pizza (perfect for couples!).
Stark Street Pizza Co. – 9234 SE Stark St.
Montavilla Station
No matter which neighborhood you live in, you should have access to a local watering hole. Fortunately, Montavilla has plenty to choose from, so you're never lacking in options. However, for our money, we have to recommend Montavilla Station. Since 2006, this place has become a hotspot for groups that like good drinks, good food, and good fun.
Montavilla Station has everything you would expect from a Portland bar. It has pool tables (free on Wednesdays), karaoke (also on Wednesdays), and even old-school arcade games and pinball. The drink list is full of IPAs and cocktails so that you can keep the party rolling all night long. As far as food goes, the Station offers all of the hits, including tacos, steak fries, chili-cheese fries, onion rings, and chicken strips. Best of all, they use an air fryer so that you can feel better about eating late at night.
Montavilla Station – 417 SE 80th Ave.
My Brother's Crawfish
One of the perks about living in Portland is that you have access to a wide array of food options. However, if you're ever in the mood for a good old-fashioned crawfish boil, restaurants are few and far between. Fortunately, My Brother's Crawfish is one of the best joints in the city. Be sure to come hungry and wash your hands since they are going to get dirty fast.
When it comes to boils, you can choose from a variety of shellfish, including king crab, Dungeness crab, crawfish, and shrimp. If you want something less messy, MBC also offers po'boys, Etoufee, gumbo, and blackened dishes. All of the traditional flavors of the bayou are on display here, and each dish is as succulent as the last. The only thing this place is missing is a banjo player and a stuffed alligator hanging from the ceiling.
My Brother's Crawfish – 8230 SE Harrison St.
Mojo Crepes
Closing out our culinary extravaganza is Mojo Crepes. There are even fewer creperies in Portland than creole restaurants, so Mojo is one of the only places to get a delicious hand-crafted crepe. According to the company's website, Mojo is a Japanese character who washed ashore the Oregon Coast after escaping evil scientists. We're unsure what that has to do with crepes, but these dishes are so good that we're not inclined to dig any further.
Although you can build your own crepe, highlights from the menu include s'more, Tokyo sundae, and Jean's flambe. Each dish comes with a side of ice cream to complete the ensemble. If you're in the mood for something savory, Mojo also offers Japanese hot dogs. Some of the ingredients that come with these dogs include seaweed, pickled ginger, kimchi, and peanut sauce. Definitely not your average hot dog.
Mojo Crepes – 8409 SE Division St.
Parks in the Montavilla Neighborhood
Harrison Park
Community Resources
Montavilla Neighborhood Association
Schools
Montavilla Neighborhood Vibe
Urban, artsy, bike-friendly, green, and eco-conscious.  This is a neighborhood of families, singles, and urbanites.
Stats
Zip Code 97213
Montavilla Real Estate
Montavilla homes are old-style Portland homes such as Foursquares, Old Portland, Tudor, Colonial, Bungalow, and more.
Click here to search all Montavilla Neighborhood homes for sale.
To learn about the Portland real estate market, we recommend this local Portland-based, top 100 real estate blog in the world.
If you are interested in buying a home in Portland, we recommend meeting up with these top 1% Portland buyer's agents, or if you are considering selling a home we recommend these top 1% Portland seller's agents. Visit our Portland Real Estate Page for more information.
Southeast Portland Neighborhood Map
Click any neighborhood.