Northwest District Neighborhood Guide
The Northwest District is located in Northwest Portland between the Pearl District, Forest Park, and the Hillside neighborhoods.
Click the image for a Northwest District neighborhood map, which includes all homes for sale.
Features of Northwest District
Portland's Northwest District is home to some of the city's oldest and most prestigious buildings. Also called The Alphabet District because the streets are in alphabetical order, from Burnside to Vaughn, this area has at least 130 of the city's structures claimed by the National Register of Historic Places.
Centered around NW 23rd Avenue, which was named "One of America's Best Shopping Streets" by US News & World Report in 2012, the Northwest District exudes the vibrance and eclectic personality Portland is known for.
The city's streetcar runs through this neighborhood, as does the bus system, so getting around town is easy. Getting out of town is a cinch, too, with the I-405 ramp just off NW 23rd and Vaughn.
Businesses of Note in Northwest District
23Hoyt
23Hoyt is emblematic of the Northwest District vibe: welcoming and somewhat casual, yet sophisticated. The menu features seasonal Spanish-Mediterranean tapas, paella, and traditional Spanish dishes, all created with local ingredients. The chef's farm-to-table approach makes dining a pleasure, whether to entertain out-of-town business guests or for a casual catch up with friends. 23Hoyt offers a full bar—the focal point of the venue—dinner every day but Monday, and brunch on Sunday, with live music on Friday and Saturday evenings.
23Hoyt – Corner of NW 23rd Ave & Hoyt
Papa Haydn
As their website claims, Papa Haydn's truly is "part of the fabric of Portland." For over forty years, this iconic establishment has been providing residents and visitors delicious food and delectable desserts. Whether you want lunch or dinner, or to simply take a break from browsing the 23rd Avenue shops and enjoy a selection from their wine list or a craft cocktail, Papa Haydn's won't disappoint. How about a Grape and Gorgonzola salad followed by a Haydn Burger or their house-made fettuccini? And for dessert? It's pretty much impossible to walk out without trying a decadent, mouth-watering tart or slice of chocolate cake, all homemade, of course. Too full? You can always box it up and take it home for later. If you have a special event, Papa Haydn's also sells whole cakes!
Papa Haydn – 7091 NW 23rd
RingSide Steakhouse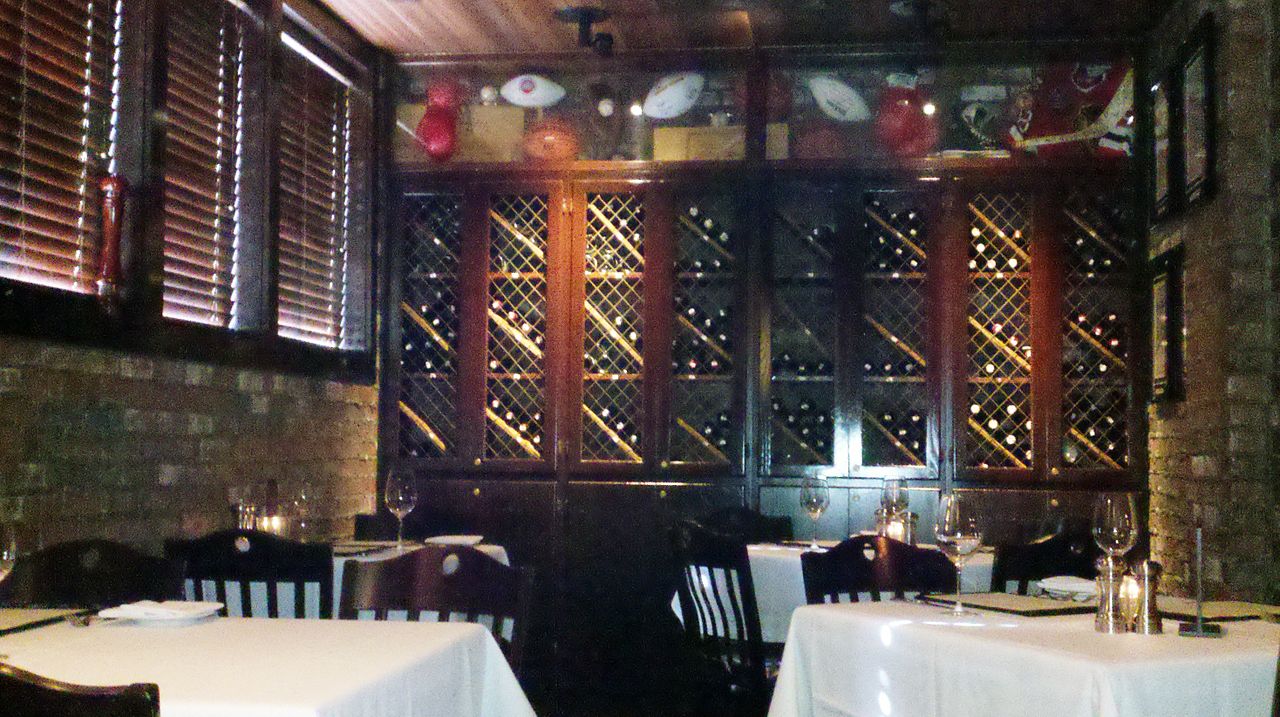 RingSide opened its doors 75 years ago and has been satisfying its customers with prime cuts of meat, as well as other Pacific Northwest meats and seafood. Their onion rings have been considered "the best I've ever had" by none other than James Beard, renowned chef, author, and TV personality. Continually voted as a favorite by Portlanders, RingSide has been recognized by Wine Spectator with its "Best of Award of Excellence" for over 20 years. And it's no wonder, considering their extensive wine list with more than 900 labels!
RingSide Steakhouse – 2165 W. Burnside St.
Serratto Restaurant & Bar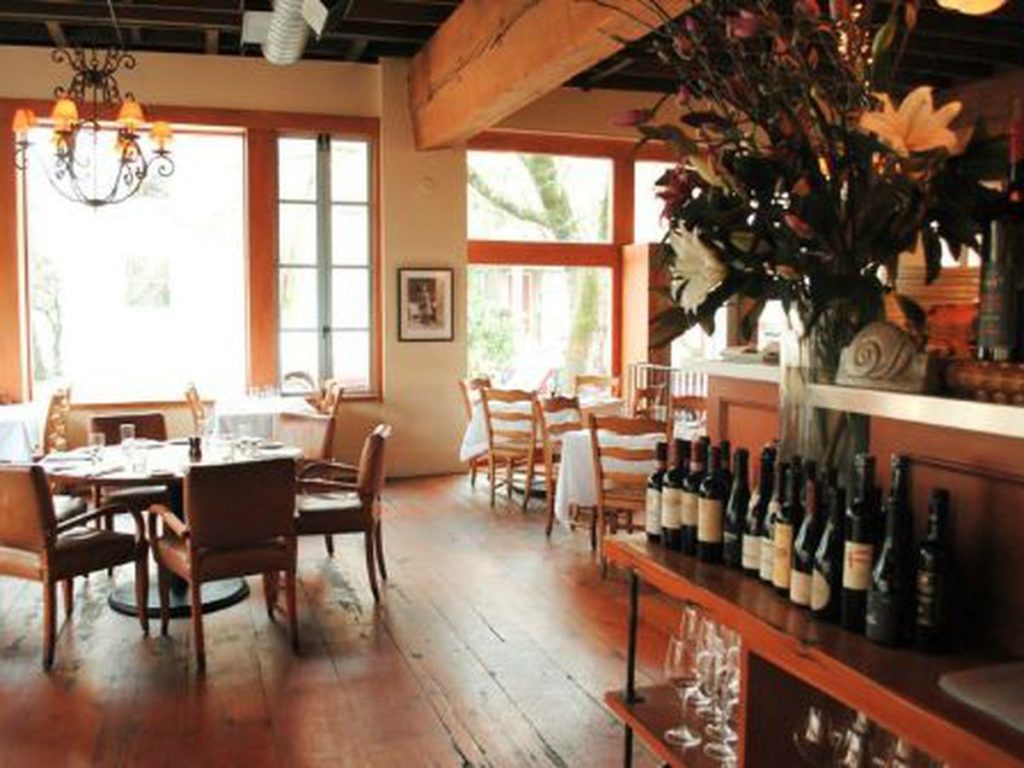 Serratto Restaurant and Bar embodies the vibe you'd expect in any of the regions it represents through its Italian, French, and Mediterranean cuisine: elegant, bustling, and cheerful. They bake their hand-tossed pizzas in a stone oven, and their seasonal menu draws from locally grown produce, fresh seafood, and natural meats. Serratto's well-informed staff is at the ready to help you pair your meal with the perfect wine from their wine list from the U.S., Italy, France, and Spain. Come relax at their copper-topped bar for a cocktail during happy hour, or spend some time in the beautiful dining room and enjoy the experience. Serratto's also holds events and gatherings.
Serratto Restaurant & Bar – 2112 NW Kearney St.
Thai Bloom
Thai Bloom has made a place for itself among the top restaurants in Portland, considered by many as the best Thai food in the city. Loyal customers frequent the venue for their acclaimed cuisine, as well as the time and attention they offer those with allergies and food sensitivities. Open for lunch and dinner, Thai Bloom offers thoughtfully prepared appetizers, like seafood cream cheese wontons, spicy wings, and curry puffs, and special dishes, like pumpkin curry, Bangkok noodles, and crab pad thai. They also offer classic soups, stir fry, and scrumptious desserts, like sticky rice and coconut ice cream, Asian pear crisp, and hazelnut creme brulee. And that's just the beginning! Check out their menu, then go see for yourself why Thai Bloom is a Northwest District favorite.
Thai Bloom – 333 NW 23rd Ave.
Pepino's Fresh Mexican Grill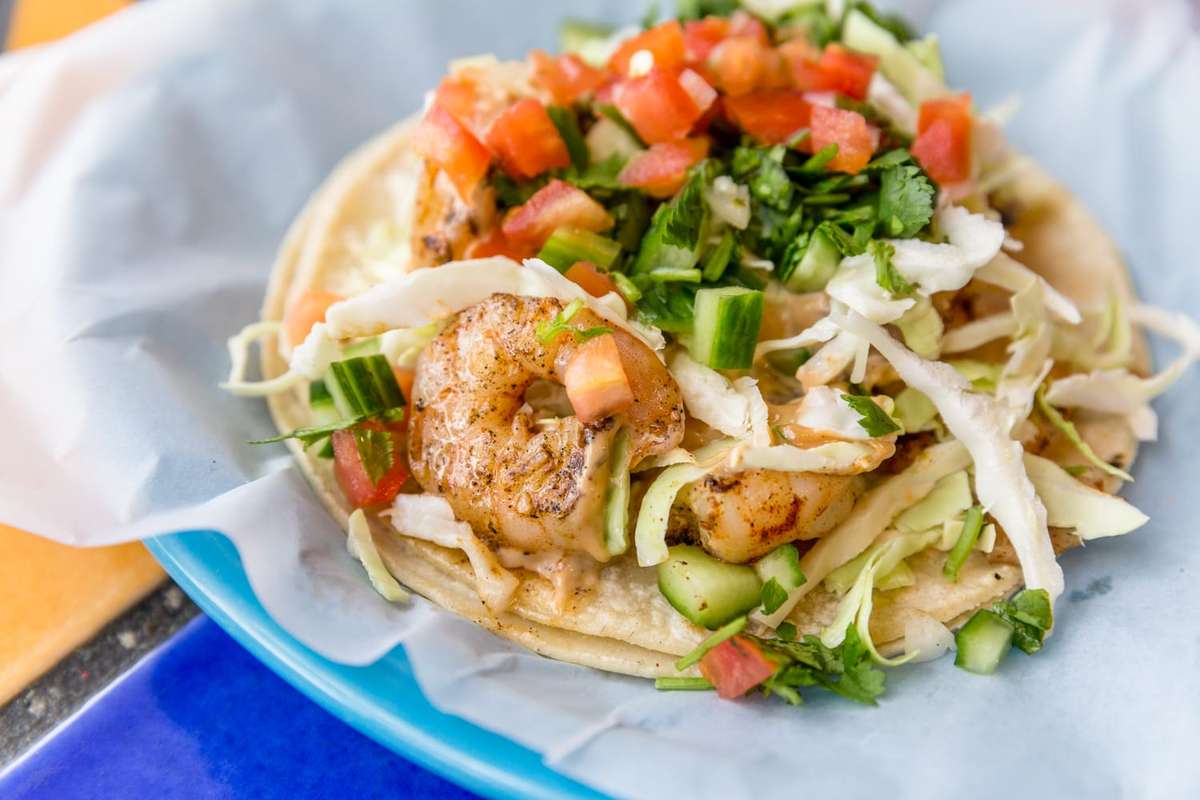 Pepino's has made its 20-year mark in Portland serving fresh, high-quality, made-from-scratch, Mexican cuisine, all sourced from local vendors. Have a hankering for one of the best burritos you'll ever eat? Pepino's offers both traditional-style burritos (steak, chicken, chorizo, for example) and special burritos (the Pescado with fish, cucumber, and smokey chipotle mayo sauce or a veggie with sauteed vegetables, salsa, and guac), along with quesadillas, baja bowls, combo plates, and much more. As if their commitment to serving unforgettable, satisfying food isn't enough, Pepino's is also an environmentally sustainable business, composting and recycling 90% of their trash.
Pepino's Fresh Mexican Grill – 914 NW 23rd Ave.
Elephant's Delicatessen
Another Portland icon, Elephant's Delicatessen NW location is a great place to stop in and grab a few delicious ingredients for your next meal or sit down and enjoy a hearty homemade soup, fresh salad, or well-constructed sandwich in a European market atmosphere. When you're full, browse and find that gift you need to buy. Elephant's in NW has everything from soaps, candles, and kitchenware to wine, bread, and jarred condiments.
Elephant's Delicatessen – 115 NW 23rd Ave.
Kells Brewery
Whether you have a bit o' the blarney in you or not, Kells Irish Pub is sure to satisfy all you want and expect in an Irish brew pub. Deemed the "Best Brew Pub" by local TV station, KGW, this long-lived NW District staple has been making locals happy for over 20 years. Let's start with the beer—it's a pub, after all! They make their own IPA, Irish lager, and Irish Red Ale. Pair any of these with their Shepard's pie, lamb stew, or fish and chips, then settle in for some live music (coming soon!). Come by for lunch or dinner. Dine in, take out, or chill on the patio any day of the week.
Kells Brewery – 210 NW 21st Ave.
St. Honore Boulangerie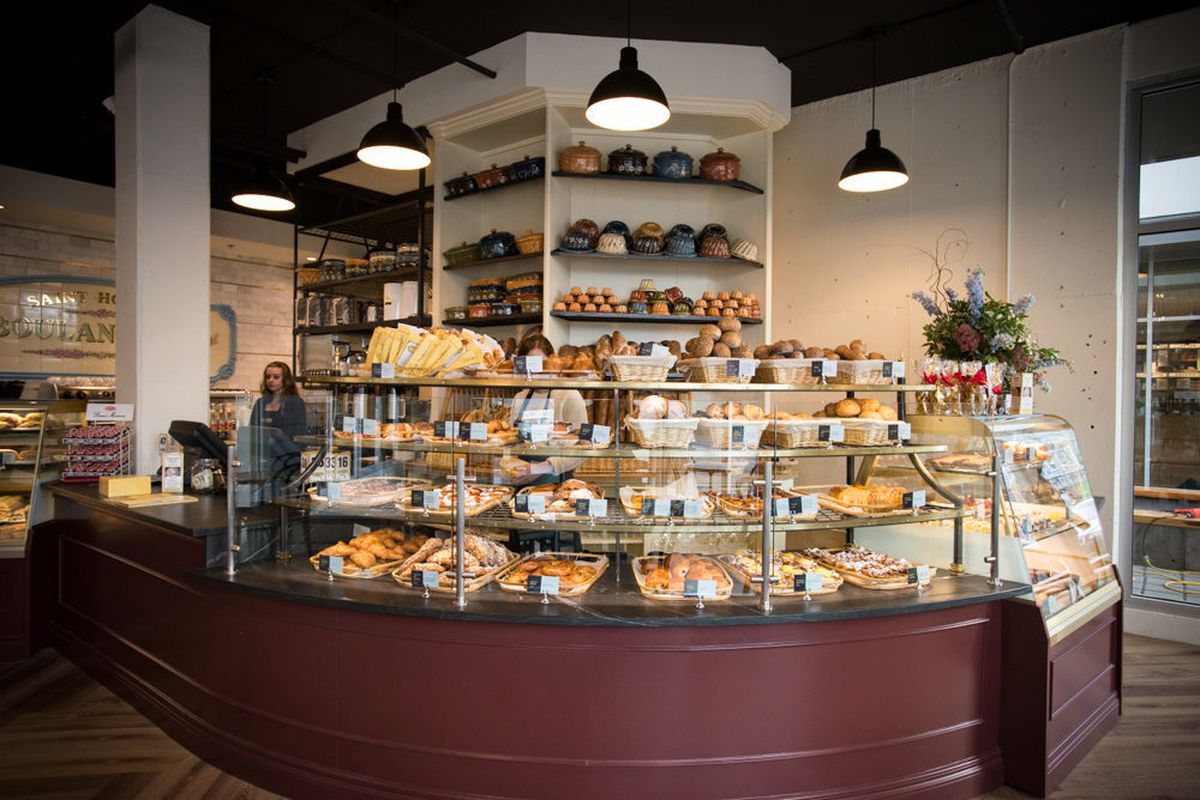 In the mood for some French-influenced pastry? St. Honore Boulangerie is the place to go in NW District. Master baker, Domonique Geulin, brings his French roots to the art and craft of creating sweets you'll come back for again and again. Tartes, canales, puff pastries, eclairs, and sweet croissants (to name only a few) are on the menu. But it isn't all about sweets at St. Honore. Every morning, warm, thoughtfully created loaves and rolls emerge from a clay firebrick oven and are used to build hearty sandwiches you can enjoy on the premises. St. Honore also offers platters and lunch boxes.
St. Honore Boulangerie – 2335 NW Thurman St.
Tea Chai Te
This homey little gem sits right on NW 23rd Ave. and is located upstairs, which means you can sip one of their 100+ handcrafted teas on the balcony and watch the bustle below while you study, get some work done (free wifi!), or catch up with a friend. In addition to their perfectly brewed teas (they set a timer for each cup!), you can also get some of the best bubble tea in Portland here, along with tasty, local-made pastries. They also sell tea gift packs and teaware, for the tea lovers in your life. (Maybe that's you!)
Tea Chai Te – 734 NW 23rd Ave. B
Coffee Time
Another much-loved study/hang spot in the NW District is Coffee Time on NW 21st Ave. Their website says they've been "serving up coffee and kindness since 1994." And this is no joke… Some of the most friendly, accommodating staff around. Grab your latte or cappuccino—made with their own locally roasted beans (Cascadia Coffee Roasters)—and find a cozy nook in the back to settle in. Want to stay a while? No problem! They have free wifi and serve some pretty luscious breakfast burritos, sandwiches, and pastries. They also serve tea, wine, and beer, so whether you want to come for some alone time to read, relax with friends and play board games (their outdoor tables have built-in chess boards!), or meet up with a group, this cozy, welcoming spot is the place for it all.
Coffee Time – 712 NW 21st Ave.
Fifty Licks
From their vintage blue ice cream truck to their brick-and-mortar location in the NW District, 50 Licks takes care of Portland's ice cream needs. Not only do they offer unique and inventive flavors—Coconut Lemon Saffron, French Toast, Lavender Salted Carmel, and Cornbread Honey Butter, to name a few—they also are the purveyors of killer milkshakes and root beer floats, the latter of which is made with Mt. Angel Brewing's own. At 50 Lick's, you can get dairy (made with cage-free yolks) or vegan ice cream, and if you want all that sweet goodness to come to you, you can get delivery or hire them to bring their smile-inducing ice cream truck to your next event!
Fifty Licks – 1647 NW 21st Ave.
Northwest District Parks
Northwest District Schools
Elementary School (K-5): Chapman Elementary School
Middle School (6-8): West Sylvan School
High School: Lincoln High School
Northwest District Community Resources
Northwest District Information
Northwest District Association
Northwest District Vibe
The vibe in the Northwest District is very Portland: a mix of vintage, trendy, and hipster, with a high concentration of some of the city's best shops, dining establishments, and bars. Woven into the neighborhood are residences of various types, including well-maintained older homes, some of which have been converted to apartments.
Both NW 23rd and 21st Avenues bustle daily with people of all ages who frequent the eclectic collection of eateries and high-end boutiques.
Northwest District Stats
Zip codes 97209, 97210
Total Population
Population Density: 25,332.5
Total Population: 3,074
Percent Population Increase Between 2010 and 2020: 10.9
Total Population by Age
Total Population Age 18 and Over: 2,939
Percent Population Age 18 and Over: 95.7
Total Population by Race
Total White alone: 2,378
Percent White alone: 77.5
Total Hispanic or Latino: 272
Percent Hispanic or Latino: 8.9

Housing
Total Housing Units: 2,347
Total Occupied Housing Units: 2,081
Percent Occupied Housing Units: 88.7

Northwest District Real Estate and Homes
Architecture and homes styles in the Northwest District vary from Victorian to Craftsman and Old PDX to Queen Anne, as well as other styles typical in historic Portland. Some older buildings have been converted to condos, still maintaining their vintage charm complete with hardwoods, built-ins, and leaded windows.
Click here to see all current NW District homes for sale.

To learn about the Portland real estate market, we recommend this local Portland-based, top 100 real estate blog in the world.
If you are interested in buying a home in Portland, we recommend meeting up with these top 1% Portland buyer's agents, or if you are considering selling a home we recommend these top 1% Portland seller's agents. Visit our Portland Real Estate Page for more information.
Norththwest Portland Neighborhood Map
Click any neighborhood.


Check Out More Portland Neighborhoods
See the full list of Portland neighborhoods in our Portland Neighborhood Guide.