Reed Neighborhood Guide
Reed is the smallest neighborhood in Southeast Portland. It is bordered by the Sellwood-Moreland, Brooklyn, Creston-Kenilworth, Woodstock, and Eastmoreland neighborhoods. This area is named after Reed College, which dominates much of the neighborhood itself.
Click the image for a fully searchable map of Reed neighborhood including all homes for sale.
Features of Reed Neighborhood
Reed is located in a very beautiful area of southeast Portland.  Homes here are upscale and the neighborhood is lined with old-growth trees.  The Reed neighborhood is one of the most coveted in the urban Portland area.  Because Reed College is such an overwhelming presence, residents of the neighborhood have to venture to one of the surrounding areas to get a taste of Portland dining and nightlife. However, as a residential part of town, Reed is quiet and comforting.

Reed Neighborhood Podcast
Reed Neighborhood Parks
There aren't any official parks within Reed, as all of the green spaces are part of the college. You can see soccer players on the field next to Steele street. The college hosts many outdoor events on the front lawns, which border Woodstock blvd. Across the street on the Southwest corner of the neighborhood, you can see the Eastmoreland Golf Course and the Rhododendron Garden, both of which are part of Eastmoreland.
Reed College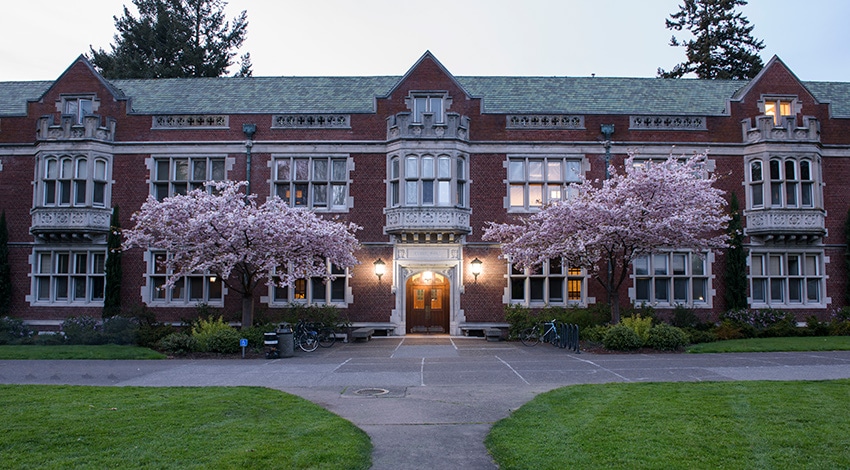 Although the university has had some substantial renovations in recent years, many of the original structures still stand today. Reed College was founded in 1908 by Simeon and Amanda Reed, after whom the school is named. The first classes were held in 1911, and the college has had a steady influx of students every year since then.
The primary focus of Reed College is Liberal Arts and Sciences. The school challenges students in a variety of settings, including lab and fieldwork. There is a park within the College's boundaries, so those studying biology and nature don't have to wander far to see it. Small class sizes are another highlight of Reed, as its student to teacher ratio is about 10 to one.
Most people assume that liberal arts are relatively relaxed, but Reed's curriculum and staff are devoted to ensuring the highest intellectual standards. Its founding members believed that devotion to higher education was a lofty ambition, and wanted to make sure that all students were pushed to excel in their respective fields. The college offers 40 different majors and programs.
You can find out more about Reed College here.
Reed Neighborhood Businesses of Note
Although the college takes up most of the real estate in the neighborhood, there are a few gems tucked away within the greenery and residential areas. If you're planning on moving to Reed or visiting a student at the college, here are some places you should visit.
Hip Chicks Do Wine
When you think of wineries, you probably imagine fields full of grapevines and a quaint wooden building among the scenery.  What you probably don't picture is a warehouse in the middle of an industrial district. However, for the last twenty years, Hip Chicks Do Wine has become a landmark in the Portland area. According to their website, they are the oldest urban winery in the city, which gives them another unique distinction.
Tastings occur daily, and weekends are reserved for a wide array of events. Be sure to check out their schedule to see what's happening at the warehouse. The "hip chicks" in question are the winery's founders, Lauree and Renee.
Hip Chicks Do Wine – 4510 SE 23rd
Gigantic Brewing Company
If wine isn't really your thing, then down the street there is this urban brewery. Gigantic Brewing specializes in IPAs, which is par for the course in Portland. During the summer, they open the garage door and there is plenty of seating outside. When the weather gets colder, the space becomes a little more intimate as everyone crowds in to maintain warmth.
On most Wednesdays, the brewery hosts trivia nights, and they also host events to celebrate all of their new beer releases. If you like knocking back a couple of pints and sharing stories with friends, Gigantic is an excellent place to be.
Gigantic Brewing – 5224 SE 26th ave
Taco Express
Although Gigantic is a great place to get a few drinks, the brewery does not have any food on the premises (besides bar snacks). Fortunately, if you're feeling a bit peckish, there is a taco stand across the street. Taco Express has been around a lot longer than Gigantic, getting most of its business from the workers at the various warehouses nearby. In recent years, the cart has expanded to two carts, with a structure in the middle for seating and to avoid the elements during the wet season.
The tacos here are cheap and delicious and go best with a tall pint of IPA. They also serve some American food, just in case you're not in the mood for something South of the Border.
Taco Express – 2618 SE Steele st
Green Drop Garage
Portland is well-known as a city that favors alternative means of transportation like bikes and light rail. However, most of its residents still drive, which means that they need regular automotive care and maintenance. Thankfully, there is a garage that blends Portland's dedication to all things green and sustainable with the needs of modern life.
Green Drop Garage is one of the only eco-friendly garages in the Northwest. You wouldn't think that oil changes and other auto tune-ups could be environmentally sustainable, but the guys here manage to save a lot of waste, particularly with their oil. They also promote alternative transport, offering bike rentals as well. Overall, you can feel good about bringing your car here.
Green Drop Garage – 5321 SE 28th ave
Matthews Memory Lane Motors
When it comes to eco-friendly cars, vehicles made within this millennium are going to have better ratings than older models. However, what's the fun of driving a modern Prius when you could be cruising in an old-school Cadillac? Memory Lane Motors has been on the corner of Holgate and 26th for the last 40 years, and the cars they sell are even older than that.
During the day, you can see most of these classic rides on display. The crew here takes care and dedication to ensure that every vehicle is restored to its former glory. Not only do they sell all of these beauties, but they provide oil changes and service for those who already own a piece of automotive history.
Matthews Memory Lane Motors – 2608 SE Holgate blvd
Trader Joe's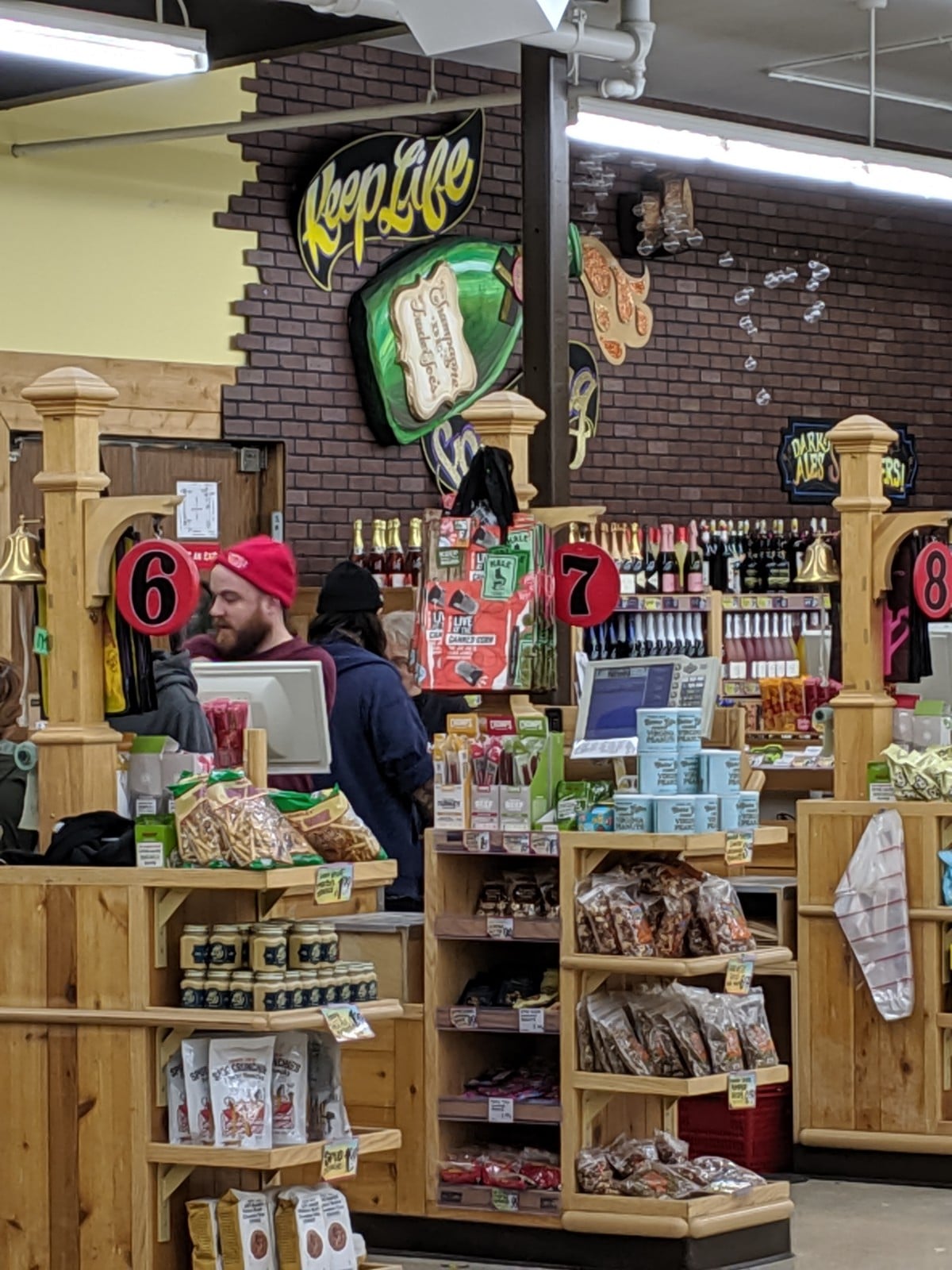 If you plan on doing a little grocery shopping while visiting Reed, you will want to stop by the local Trader Joe's. Although this isn't the only location in Portland, it's one of the oldest and most well-known. You can expect to fight the crowds of shoppers every day, even on a Sunday night.
In case you haven't tried Trader Joe's before, here is where you can find all things fresh, natural, and organic. The stock rotates regularly, and you'll find goods here that you won't anywhere else. Considered one of the more reasonably priced healthy grocery stores, their stock is in high demand. The aisles are a feast for the senses, so be sure to stay and browse a while.
Trader Joe's – 4715 SE Cesar E. Chavez blvd
Reed Neighborhood Resources
Reed Schools
Outside of Reed College, there is one other school within the neighborhood. Tucker Maxon covers preschool through Grade 5, and it offers an annual summer camp.
Community Pages
Reed Neighborhood Vibe
Urban, artsy, educated, classy, community-minded, green and eco-conscious.  This is a neighborhood of families and young urbanites. As you can imagine, many of the students attending the college live nearby, as there are both dorms and several apartment buildings in the area. Fortunately, these are not typical college students – they are mostly quiet and respectful of the community.
Also, because the college is still mostly in its original condition, Reed is not a neighborhood that has developed much since the recent economic boom in Portland. Most of the houses and buildings are classic, with minimal renovations and upgrades within the neighborhood boundaries.
Reed Stats
Zip Code 97202
Reed Real Estate
Reed homes are stunning and upscale.  Old-style Portland homes such as Foursquares, Old Portland, Tudor, Colonial and more. There are also quite a few east coast style apartment buildings in Reed.
Click here to see Reed Homes for Sale.
To learn about the Portland real estate market, we recommend this local Portland-based, top 100 real estate blog in the world.
If you are interested in buying a home in Portland, we recommend meeting up with these top 1% Portland buyer's agents, or if you are considering selling a home we recommend these top 1% Portland seller's agents. Visit our Portland Real Estate Page for more information.

Southeast Portland Neighborhood Map
Click any neighborhood.

Check out more Portland Neighborhoods
Go back to the full list of neighborhoods in our Portland Neighborhood Guide.