Richmond Neighborhood Guide
The Richmond neighborhood is located in southeast Portland and is bordered by the Hosford-Abernethy, Sunnyside, Mt. Tabor, South Tabor, and Creston-Kenilworth neighborhoods. The Richmond area is unique to Portland because it encompasses two unique "districts," Hawthorne and Clinton/Division. While these districts are not neighborhoods in their own right, they are distinct enough to warrant separate pages. You can find a Hawthorne District Guide here and a Division Clinton District Guide here.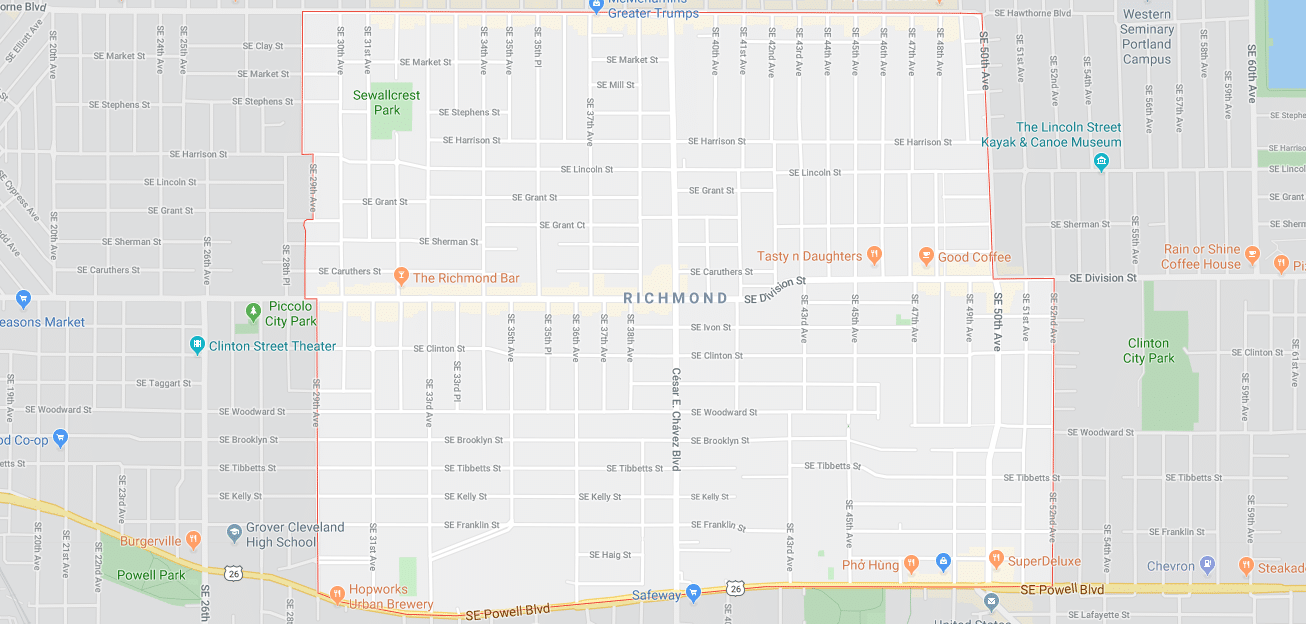 Click the image for a fully searchable Richmond neighborhood map that includes all homes for sale.
Cleveland High School Track and Sports Field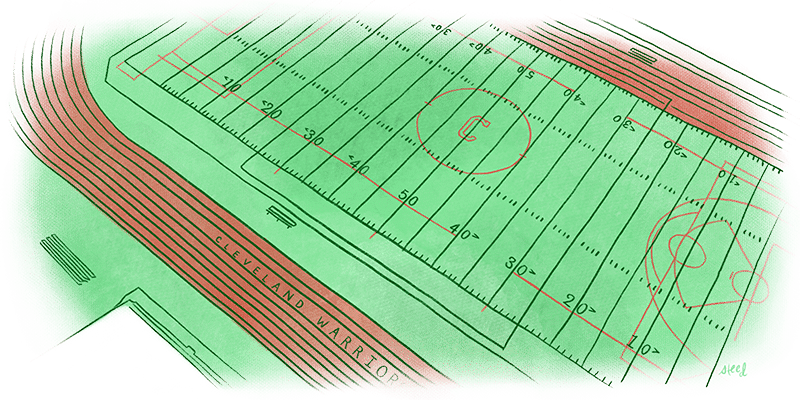 Richmond Neighborhood Podcast

Prefer to listen? We've got you covered. The Portland Neighborhood Podcast will cover every single Portland neighborhood, one neighborhood per episode. Join us on this exclusive audio journey and discover each 95+ colorful and unique Portland 'hoods.

Features of the Richmond Neighborhood
Whoever drew the border for the Richmond neighborhood probably also drew blood due to their tongue being so firmly planted in their cheek. Plain and simple, this neighborhood covers a lot of ground, both literally and in content. From the check cashing, strip mall aesthetic of Powell Boulevard to the insanely eclectic, hip Hawthorne District, you can find everything from smoky pool halls and porno to haute cuisine and $300.00 bowls. Bisecting these two extremes as its name implies, Division Street likewise offers a cross-section and appears to be gaining enviable urban renewal steam, complete with its own fair share of art galleries.
But whereas other Portland neighborhoods might consistently and self-consciously aim the spotlight their own way – cue Alberta – Richmond is kickin' it covert ops style. On Division, a building with absolutely no outside clue is home to one of the most expensive, per capita stockpiles of coffee beans on the planet, belonging to none other than the growing coffee empire that is Stumptown. Not to be confused with Stumptown's original retail location down the street, this site is where the company stores its precious, internationally culled beans. They roast the coffee in a cast-iron, 1950's era roaster, checking the beans constantly for the sights, smells – and even sounds – of perfection. But you'd walk right by this operation and never know it. Again, no sign proclaims its presence. Stumptown doesn't even list its existence on its website.
Richmond Neighborhood Businesses of Note
Trinket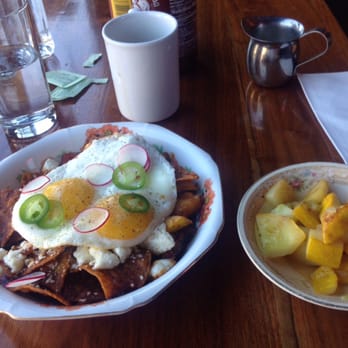 In the past few years, brunch has become more and more of a thing. People young and old have taken to the idea of having a delicious meal mid-morning, complete with mimosas and bloody marys. Usually, getting blitzed before noon is seen as tacky, but when brunch is involved, it's par for the course.
Fortunately, it's brunch all the time at Trinket. In fact, the restaurant is only open until mid-afternoon, so you have fairly limited options regarding when you can visit.
When it comes to food, Trinket does things right. Duck eggs benedict, huevos al pastor, and a braised pork sandwich are all as scrumptious as they sound. As far as beverages go, they offer the standard brunch fare, as well as a variety of signature cocktails, like the BFK (Kahlua, Bailey's, and Frangelico). Please brunch responsibly.
Trinket – 2035 SE Cesar Estrada Chavez Blvd
HoHo Restaurant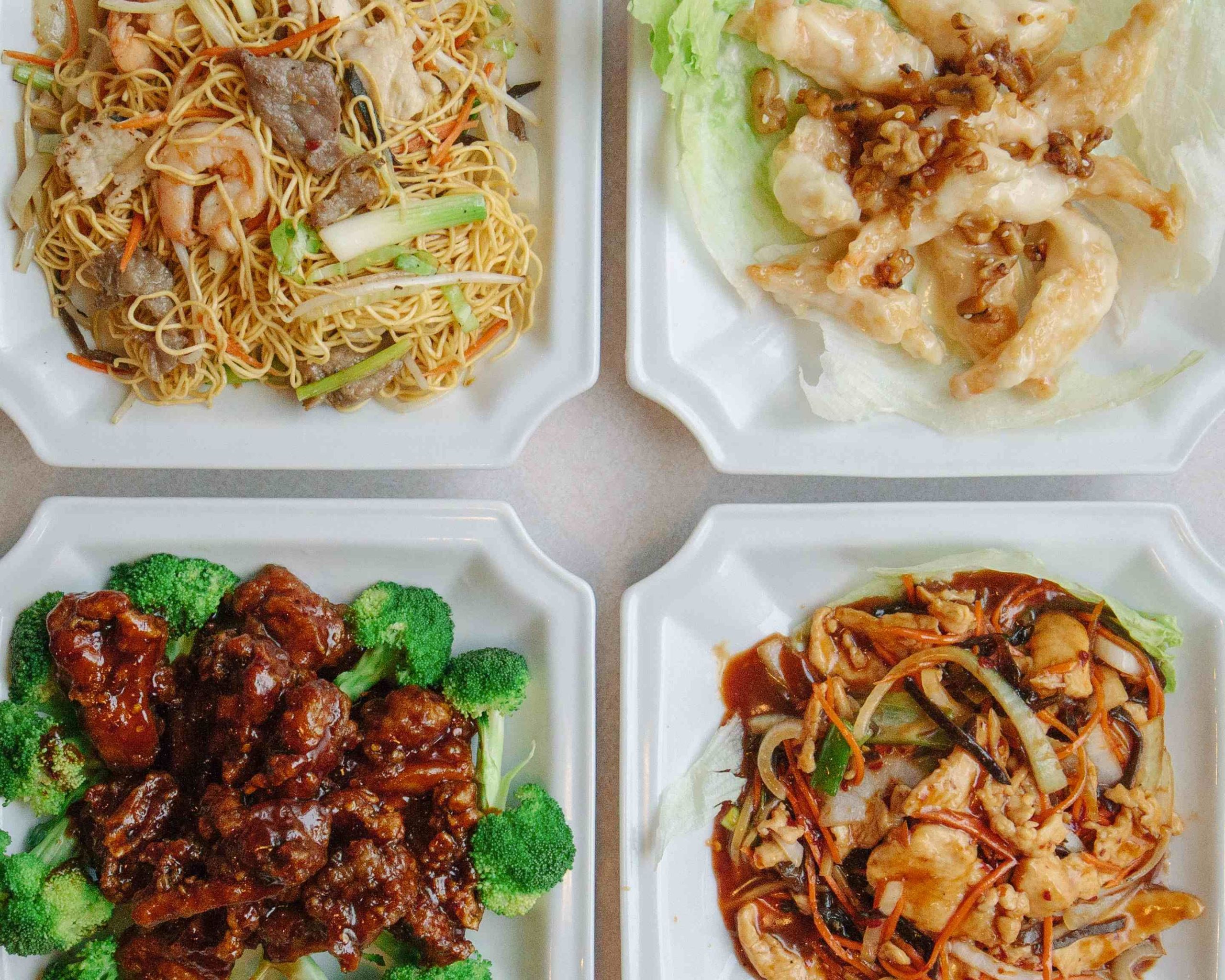 Chinese food is not hard to find in Portland, although some neighborhoods specialize in it more than others. Outside of the Hawthorne and Division/Clinton Districts, HoHo is the best option for Richmond residents. Each dish is prepared to order, and you can get a variety of classic Chinese dishes, as well as a few outliers (such as Pad Thai).
HoHo has also embraced the on-demand nature of food delivery, so if you have a hankering for fried rice and egg rolls, order online to get your grub straight to your door. Unlike other restaurants, HoHo prides itself on its delivery service, meaning that customers don't have to wait as long to dig in.
HoHo Restaurant – 3404 SE Cesar Estrada Chavez Blvd
Studio One Theater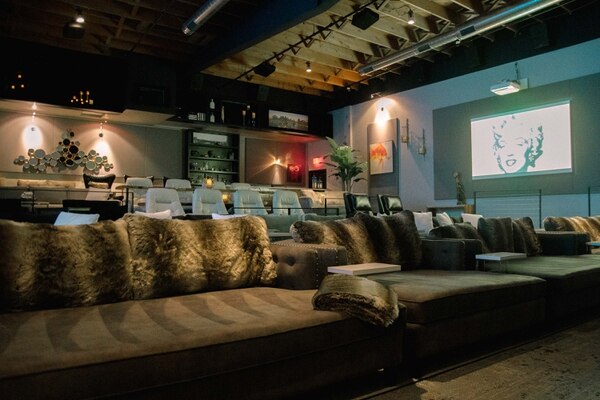 Outsiders visiting Portland for the first time will likely be amazed at how many boutique movie theaters are in the city limits. Some of the most notable offerings include the Bagdad, Hollywood Theater, Avalon, and Living Room Theaters. Adding to that list is this relatively recent addition – Studio One Theater.
The experience here is incredible, thanks to the lounge-style seating and plentiful food and beverage options. You feel like you're watching a movie from the comfort of your favorite recliner, which makes it so much more enjoyable. Just make sure that you don't get too comfortable and disturb your neighbors by falling asleep.
Studio One shows first-run movies, as well as classics and second-run features as well.
Studio One Theater – 3945 SE Powell Blvd
Pho Hung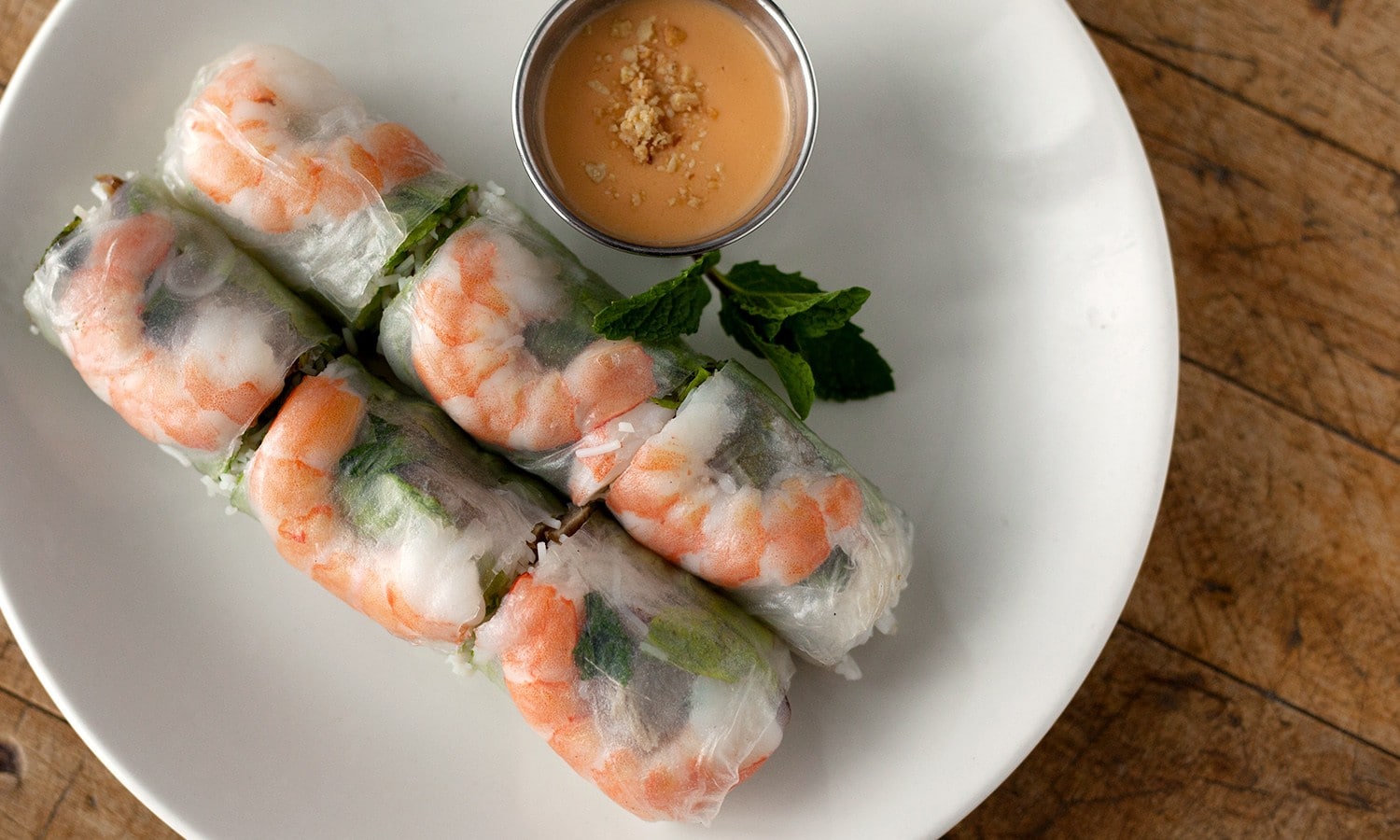 Like Chinese food, Pho is also easy to come by in Portland, if you know where to look. Pho is becoming more and more popular with the Millennial crowd, which is why you can spot so many up and coming restaurants. However, if you want an OG experience, come to Pho Hung. This establishment has been on Powell Blvd for years, and you get a sense of the history that comes with your food. It's not as flashy as some of the more recent additions, but the food is incredible and the prices are more than reasonable.
Pho Hung – 4717 SE Powell Blvd
Super Deluxe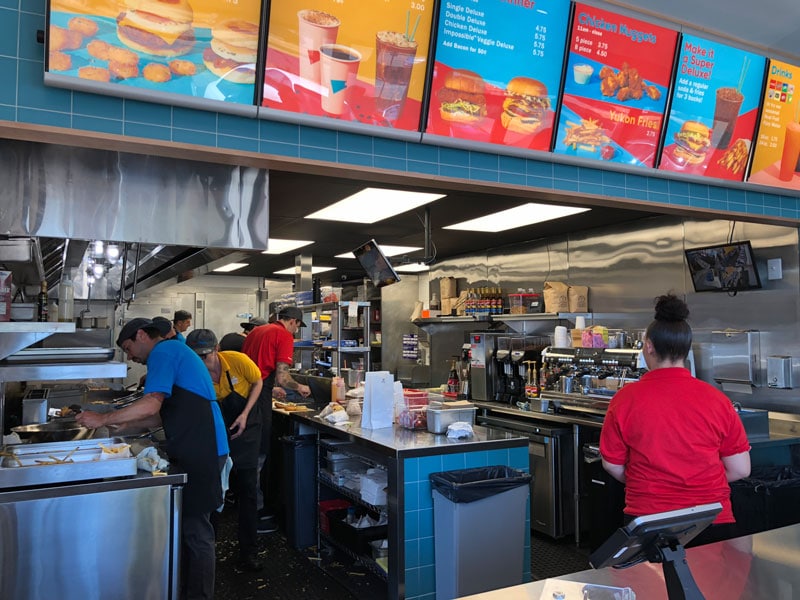 One of the complaints that old Portlanders have is that too many transplants from California are invading the city. However, Super Deluxe is one transplant that has been welcomed with open arms. Technically speaking, this place isn't In N' Out, the world-famous chain from SoCal, but the burgers here are about as close as you can get to the real deal. Also, like their inspiration, Super Deluxe has a minimalist menu. Burgers, Chicken, and a few breakfast options – that's it.  They also offer seasonal smoothies, just in case you need a sweet fix.
Despite the limited selection, this place has cultivated a devout following. Much of it has to do with the quality of the food, and it doesn't hurt that you can add bacon to your burger (something In N' Out doesn't do). When you visit, be sure to go inside to order, as the drive-thru is usually packed with cars. They move through pretty efficiently, but it can be a little overwhelming at times.
Super Deluxe – 5009 SE Powell Blvd
Powell Tattoos
Tattoo artists from all over the country flock to Portland. Why? Because it's one of the best places to open a shop. The demand here is huge, which is why you can find so many local parlors throughout the area. For Richmond residents, one of the best options is Powell Tattoos. Located in the southeastern corner of the neighborhood, this no-frills establishment is the perfect place to get inked.
Whether it's your first time or your hundredth, you'll be sure to get a tat that you'll love forever. Also, the parlor has five different artists in residence, so be sure to check out their work online to see which one is best for your design.
Powell Tattoos – 5117 SE Powell Blvd
Pina's Thai Kitchen
Another aspect of Portland that makes the city unique is its abundance of food carts. Not only are there so many to choose from, but many of them have superior dishes that make you wonder how they can cook masterpieces inside such a small space. One of these must-try carts is Pina's Thai Kitchen. Although it doesn't have the best ambiance or seating arrangements (read: none), it's one of the best spots for authentic Thai food.
Pina herself is usually in the kitchen, whipping up favorites like Pad Thai and Tom Yum soups. She sources highly fresh ingredients, which is part of the reason her food is so tasty. That, and she apparently learned from her mom, who specialized in street food back home. Now, you can get a taste of Thailand, both on your plate and in the experience.
Pina's Thai Kitchen – 3214 SE 50th Ave
Bluebird Guesthouse
Owner Chris Moehling shares his house with guests who want to pay a relatively nominal fee, spend a night or more and have access to a computer and cook-it-yourself kitchen. Bagels, English muffins, and coffee are laid out each morning, but Chris maintains that this isn't really a B&B 'cause it's all self-serve. The kitchen, in general, is self-serve, and all guests are welcome to store food in the fridge and cook it up on the stove.
Bluebird Guesthouse – 3517 SE Division St

Richmond Neighborhood Parks
When it comes to green spaces in Richmond, there are two city parks within the neighborhood's borders. Interestingly, the track and field part of Cleveland is also within Richmond, even though the school itself is part of the Hosford-Abernethy neighborhood. There are also parks close by, including Clinton and Piccolo City Parks.
Richmond Neighborhood Community Resources
Richmond Neighborhood Association
Neighborhood Public Transit – bus routes, train stops, etc.
Richmond Neighborhood Schools
Richmond Neighborhood Vibe
Urban, artsy, down-home, community-minded, green and eco-conscious.  Anti-car, some even anti-establishment. This is a neighborhood of families and young urbanites. Outside of Hawthorne and the Division/Clinton District, this area is pretty quiet and family-friendly. However, if you live close to one of the main boulevards, plan on getting plenty of traffic nearby, both on foot and in a car.
Richmond Neighborhood Stats
Richmond Zip Code 97214, 97206
Richmond Neighborhood Real Estate
Despite the strong occurrence of commercial activity in Richmond, the neighborhood is primarily residential. As with the urban Portland trend, this neighborhood is very eclectic. Richmond homes vary substantially in form and style and, significantly, landscaping. Stuff just loves to grow here, as in all of Portland, but walking the streets one gets the definite sense that any neighborhood association that exists has long ago given up trying to beat back nature. Sidewalks are often shared, and "manicured" is not exactly a word that springs to mind. But then again, "unkempt" doesn't either.
Click here to search all Richmond Neighborhood homes for sale.
To learn about the Portland real estate market, we recommend this local Portland-based, top 100 real estate blog in the world.
If you are interested in buying a home in Portland, we recommend meeting up with these top 1% Portland buyer's agents, or if you are considering selling a home we recommend these top 1% Portland seller's agents. Visit our Portland Real Estate Page for more information.
Richmond Neighborhood: Friends We've Lost
Kung Fu Bakery – Recording Studio
Despite its name, this place was not where you could get almond cookies and other Chinese baked goods. Instead, this place was a professional recording studio used by the likes of Capitol Records and artists such as Everclear, The Decemberists, The Shins, and Pink Martini is located in a building that sits on Division. There is no sign out front, and nothing marks the door more than a Chinese proverb.
Eugenio's – Bar and Restaurant
Eugenio's is listed under "Restaurants & Bars," and it does certainly sell panini, pizza, soup, salad, beer, and wine. But according to owner, Eugene Gray, "Eugenio's is as much about the music as it is about the food."
Southeast Portland Neighborhood Map
Click any neighborhood.
Check out more Portland Neighborhoods
Go to the full list of neighborhoods in our Portland Neighborhood Guide.