The Pearl District is located in Central Portland. It is bordered by the Old Town / China Town, Downtown, Goose Hollow, and Northwest District neighborhoods, as well as the Willamette River.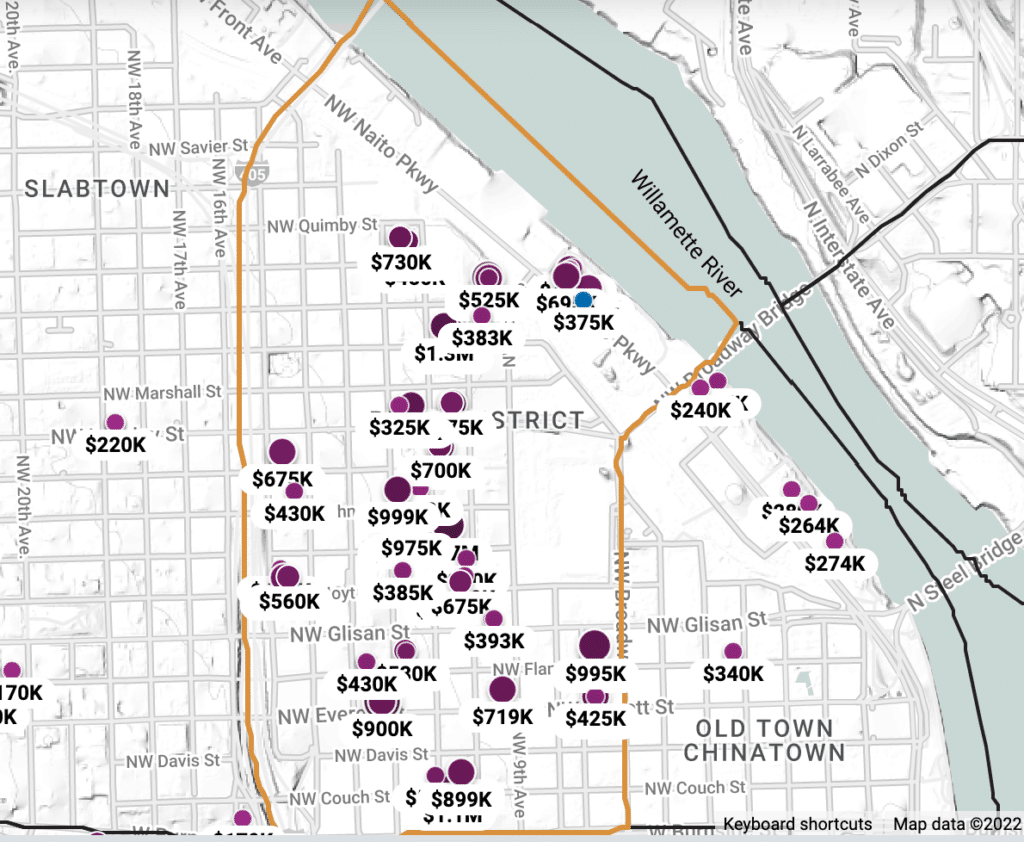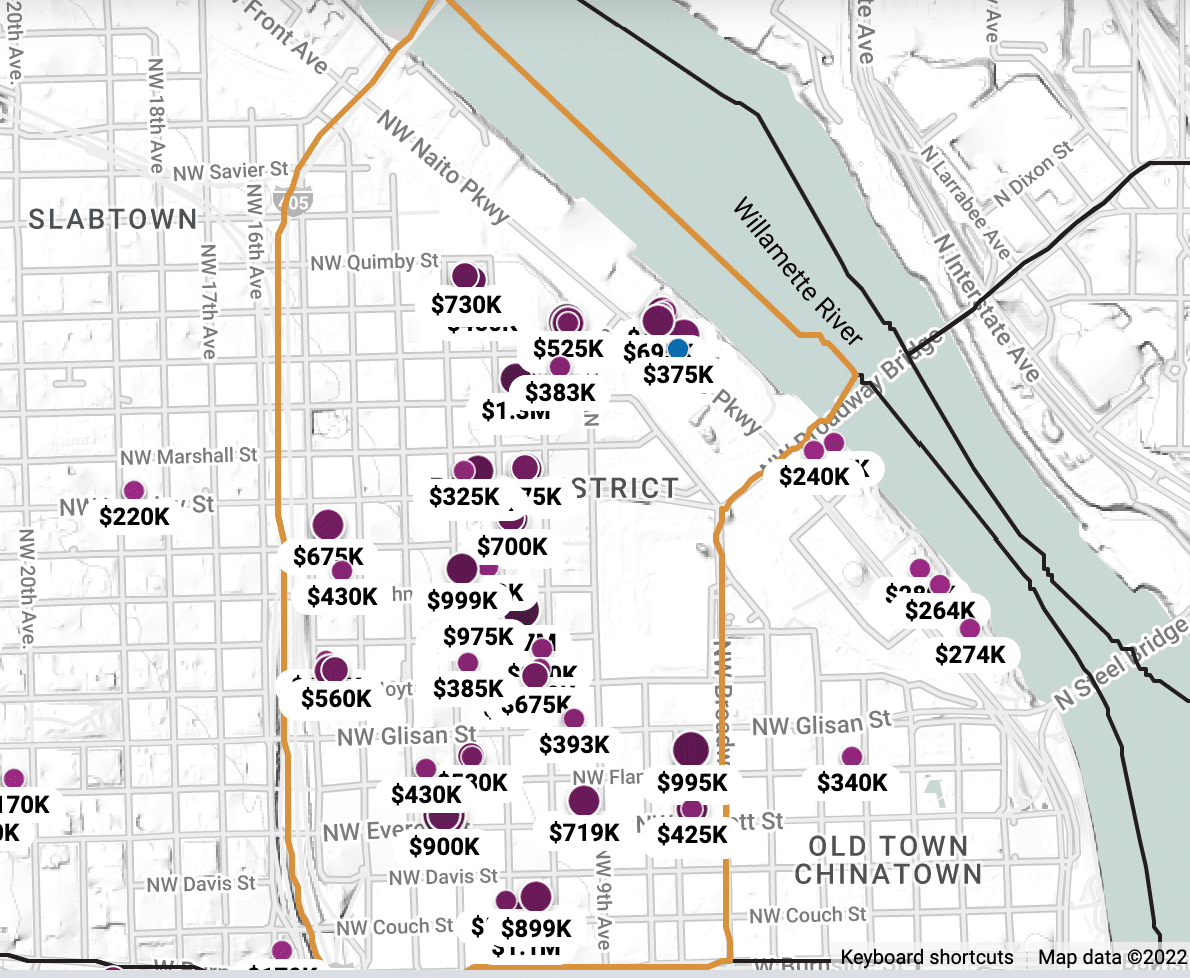 Click the image for a fully searchable map of the Pearl District neighborhood, including all homes for sale.
Features of the Pearl District Neighborhood
The Pearl District is arguably one of Portland's most famous neighborhoods, and for a reason. It offers urban living at its finest. If you work downtown and enjoy city living, this is the place to be for an easy commute (walk or take the Portland Streetcar, light rail MAX train, or Tri Met bus to work and play). Located along the Willamette River downtown in an old warehouse district, the neighborhood offers a feeling of urban historic charm.
The bustling streets are lined with upscale shopping boutiques, art galleries, unique antique and home interior stores, and the requisite coffee shops and restaurants. There are urban parks and green spaces tucked amidst all this city bustle, and you'll see children playing in the fountains, and little city dogs scampering through their concrete jungle. The neighborhood is certainly thriving.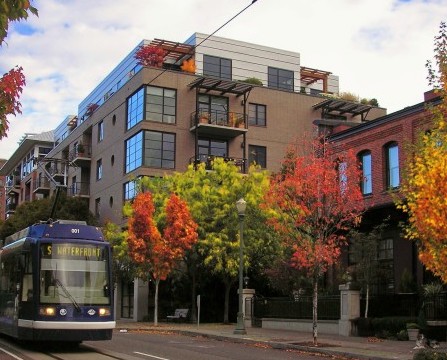 History of the Pearl District
It's hard to imagine now, but until recent years, the Pearl District was dominated by railroad activity. As Portland's population expanded after the Lewis and Clark Expedition, rival railroad entrepreneurs spurred development as they vied for control of the market. For most of the twentieth century, pretty much all you'd find in this area was gritty warehouses, industrial sites, and train tracks.
By the 1970s and 1980s, though, artists had started setting their sights on the neighborhood, taking advantage of the affordable studio spaces left behind by the railroads. In fact, the story goes that the Pearl got its name from a vibrantly charming Ethiopian missionary involved in the art scene at the time. In 1971, the now famous Powell's Books opened at the southern tip of the Pearl, so culture and business were soon to follow. The late 1980s into the 1990s saw elaborate (and collaborative – both business and government had a seat at the table) plans to redevelop the neighborhood. The eventual River District Urban Renewal Plan sealed the deal on the neighborhood we now know as one of the most exciting in all Portland.
And the growth didn't stop there. The Pearl is known for having exciting new restaurant openings every time you bat an eye. And in 2016 construction was finished on the Cosmopolitan on the Park, making it the tallest residential building in Portland. The luxury condo building's dazzling walls have changed the Portland skyline forever.
Jamison Square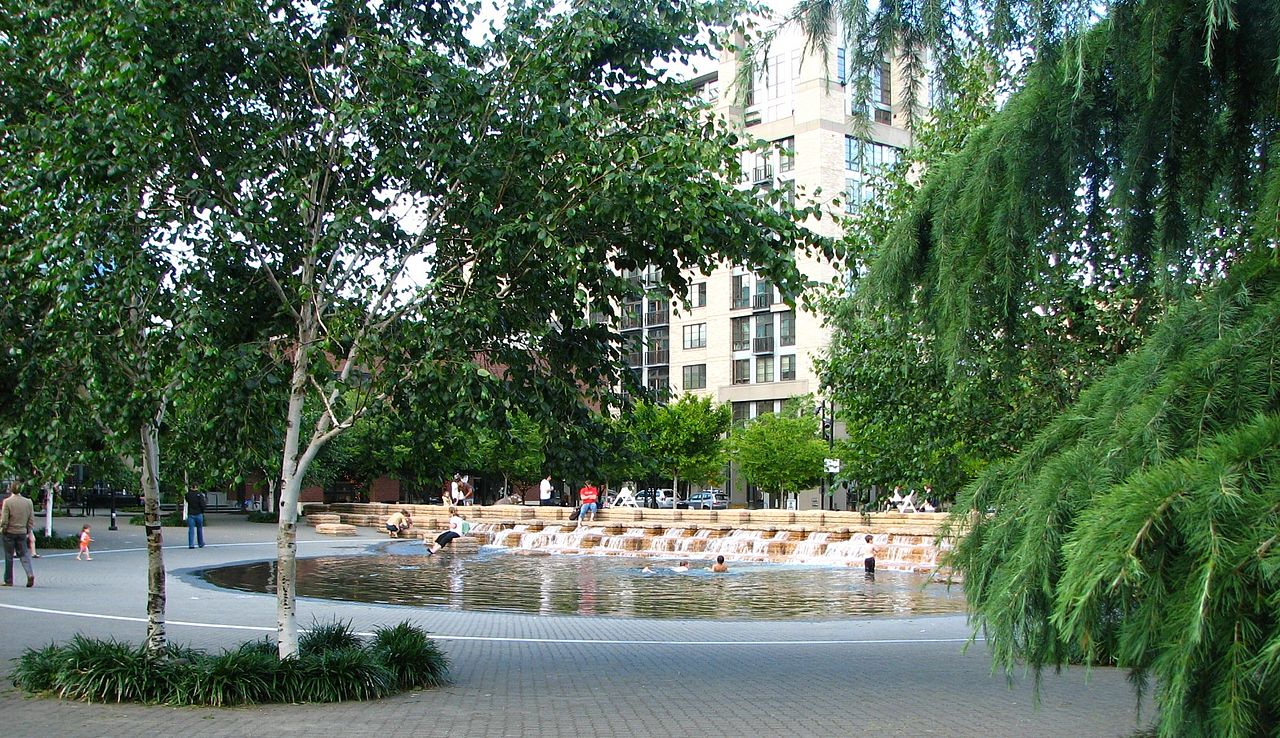 The inclusion of open and green spaces was always high in the priorities of the Pearl's redevelopment planners. One of the greatest accomplishments in that arena is without a doubt the iconic Jamison Square. Opened in 2000, the focal point of this park has to be the kid-friendly, shallow wading pool. The water cascades down the steps into the basin, and then drains and recycles to begin all over again. Kids and their attendant groups flock to this park on warm days.
If you'd like to continue on a green tour, On the northern border of the district lies The Fields Neighborhood Park, where you can walk your dog, or sit (or lie) with a book and a great view of the Fremont Bridge…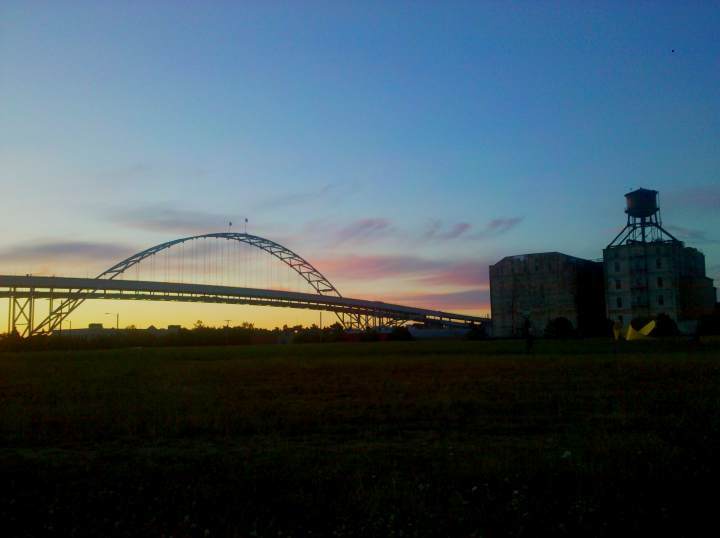 (But hey, take a few minutes and walk west on Quimby Street, then turn right onto NW 14th. That's Ramona Apartments you're standing in front of. "Ramona," see? And "Quimby"? Portland was, in fact, home to Beverly Cleary. Check out our Grant Park neighborhood guide to learn more.)

Straight south from The Fields and separated by a mere block is Tanner Springs Park, where adults and children alike love the energy of water and art combined in an urban setting. Three more blocks south and then a zag eastward and you'll come upon the North Park Blocks. Find a park bench and rest a while. This is an optimum spot from which to watch Portland pulse and flow.
Pearl District Shopping
If it's shopping you like, look no further. As one of the most stunning examples of urban renaissance, Portland's Pearl District has been nationally recognized. And it seems the nation has returned the favor. Now you can walk through the Pearl and recognize the country. Star studded national brands dot the Pearl landscape from West Elm to Chipotle.
But like most of Portland, the "Keep Portland Weird" commercial worldview is intact in the Pearl, and you will find many Mom n' Pops. And really, there's not much you could hope to occupy your time – or mouth – with that you won't find here. A comprehensive list of everything the Pearl District has to offer might actually slow down your browser, but we've included some standouts to give you a taste.
Alchemy
Alchemy got its start humbly back in 1990 as a shop making jewelry parts to supply to the jewelry industry. But in 2005, they opened their brick and mortar storefront, and they knew to choose the Pearl for it. Since then, they've been gathering up some of the best talent in the Pacific Northwest for their team of jewelers. If you want the city's finest work and a collaborative attitude, Alchemy is the spot to go for custom designs. Or stop in a browse the store for irresistible ready to wear pieces.
Alchemy Jeweler – 1022 NW Lovejoy Street
dfrntpigeon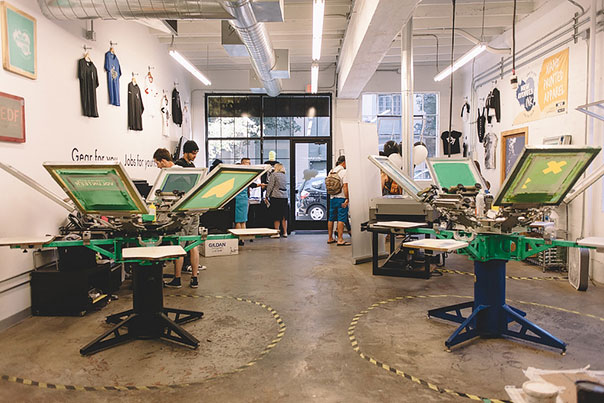 For anyone worried about new condo developments or chain restaurants taking over, dfrntpigeon is here to remind you that Portland's progressive and creative identity is alive and thriving in the heart of the Pearl. This "social enterprise apparel + lifestyle brand" is run by marginalized, at-risk youth. The young artists receive design and business mentorship from industry volunteers. The paid internships allow these youth to create clothing that speaks to them, and to anyone else who steps through their doors.
dfrntpigeon – 1445 NW Lovejoy Street
ECHO Natural Beauty
Looking to pamper yourself, guilt-free? ECHO offers high end skincare using all natural and ethically sourced products. Owner Jami Sherman, who brings 20 years of experience to the table, calls their approach "Eco Luxe." Seeing no reason that giving your face the royal treatment and being ecologically responsible can't coexist, she is determined to offer luxury skincare with the best products around. Enjoy a facial, or just shop the store's top shelf selection of makeup and skincare products – all eco-friendly.
ECHO Natural Beauty – 909 NW Everett Street
LexiDog Boutique & Social Club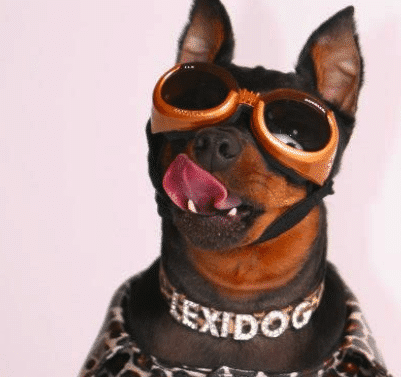 If Portland dogs were to have their own version of a Pearl District hip martini bar, this "Social Club" would be it. Once a dog has qualified, based on its social graces, age, shots, and spayed or neutered status, then he or she is invited to join the exclusive guest list. (Hmm, maybe we could learn something.) Then for a fee the dog can drop by to hang with a play group. Think of it as a kind of grown up version of doggy day care. Or the pampered one might prefer just to enjoy the day spa facilities and get its hair and nails done by skilled onsite groomers. Or further still, throw your fur baby the birthday party of a lifetime, hosted by these experts!
Lizard Lounge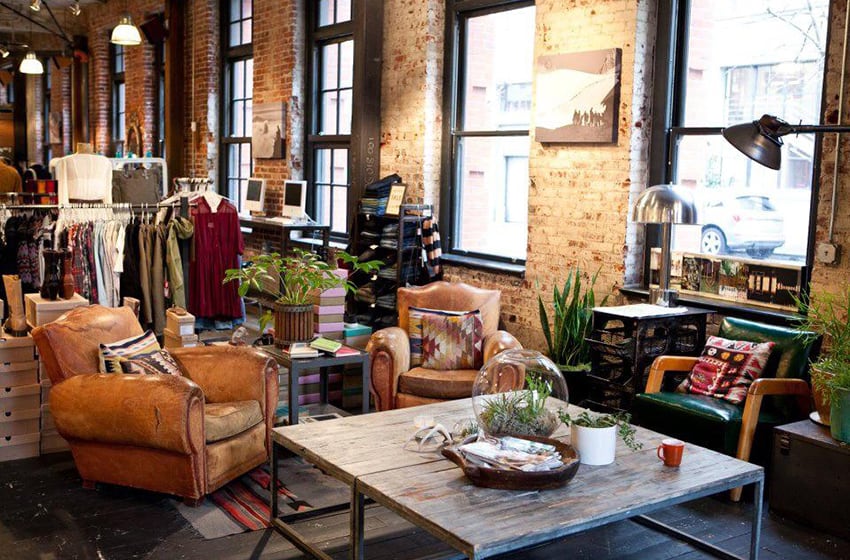 The easiest way to put it is: Lizard Lounge is just one of the coolest stores in Portland. With men and women's fashions that exude comfortable chic, their taste exemplifies the best of Portland style. On top of that, they are dedicated to sourcing the most sustainable brands as well as promoting local ones. For example, they pair with local clothes maker Railcar Fine Goods to bring you fashionable, functional, and ethical jeans.
Lizard Lounge – 1323 NW Irving Street
Monique's Boutique
Monique's Boutique offers nearly 20 years of experience as well as high-style clothing that is, get this, still affordable. They describe their aesthetic as "eclectic," which means there's room for a lot of different styles here! With true Portlanders in mind, Monique's Boutique aims for both style and comfort.
Monique's Boutique – 429 NW 10th Avenue
Old Town Florist
Making the Pearl smell nice for over 20 years, Old Town Florist was there back when the Pearl really was an old town. They've been culling the freshest from around the world as well as in their own Northwest backyard and managed to make a name for themselves long before the Pearl itself was ever so christened. From Ikebana to English garden style, Old Town Florist is sure to deliver elegance.
Old Town Florist – 404 NW 10th Avenue
Verdun Fine Chocolates
If love is the universal language, then chocolate is its ambassador. You know they don't call it a sweetheart for nothing. And now, direct from Beirut, Lebanon are the little envoys of pleasure themselves, each individually wrapped and reaching out to offer you a little inner peace.
Verdun Fine Chocolates – 421 NW 10th Avenue
Pearl District Dining (and Drinking)
In the Pearl, restaurants and bars are always coming and going. It's a fun place to be if you want to sample the latest trendy cuisine, or catch up on some cocktail knowledge. That being said, there are some old stand by neighborhood institutions as well. Whether you're in the mood for cozy or chic, the Pearl has a place to fit every bill.
10 Barrel Brewing
One of the most exciting breweries to come out of Oregon in the past couple of decades, 10 Barrel is a go-to for high quality, Oregon style beer. Coming out of Bend, they started making big inroads in Portland as restaurants began carrying them on tap and fans flocked to the beer aisle to snatch up their latest offerings.
And now they've truly soldified their place here with this beautiful but warm and friendly pub. A rooftop with a view of the city and 20 beers on tap to try? What else can you ask for?
10 Barrel Brewing – 1411 NW Flanders Street
Andina
Andina is the Pearl's taste of Peru served as small, medium, and large plates or as entrees in a lively, convivial atmosphere that has become one of the warmest culinary hotspots of the district. Inventive and delicious, the menu holds its own even when thrown in the ring with Andina's impressive "Wine Program."

Owner Doris Rodriguez de Platt is deeply committed to Andina's representation of the culture and cuisine of the Andes. As such, the restaurant hosts live Latin music every night, bringing a festive ambience to the delightful food. Come in for the food, the music, the cocktails – or all three.
Andina – 1314 NW Glisan Street
Botanist
In the mood for a carefully constructed cocktail (but maybe not the overly constructed atmosphere of a mixology bar)? Botanist strikes an excellent balance of warmth and sophistication. Cozy booths and low lighting will have you feeling relaxed in no time. And the self-described perfectionists who run this place are sure to treat each drink with the love and attention it deserves. And the simple but elegant food makes this bar as suitable for a casual happy hour as a first date.
Botanist – 1300 NW Lovejoy Street
Fuller's Coffee Shop
This might just be the gem inside the Pearl. These places just don't exist anymore. If you've got an ounce of Rockwellian American flowing through your veins, Fuller's will tug at you. It offers no tables, just two counters with stationary, swivel stools and dishes like pigs in a blanket and "Meat & Cheese Salad." You can guess at much of the rest of the menu because once upon a time you ate at a place like this, and there have been plenty of knockoffs since then. But Fuller's has been dishing up fresh pie, malts, and root beer floats as the real deal since 1944 and in its current location since 1966.
Fuller's Coffee Shop – 136 NW 9th Avenue
Life of Riley
Laws of physics teach us that for every action there is an equal and opposite reaction. And so it appears that the same Portlanders who gripped mightily onto frosty mugs of Pabst Blue Ribbon in the face of boutique beer vogue have spoken again, and they want their bars comfy, unpretentious, reasonable, a little smoky, and of course friendly.
Taking over the old Jimmy Mak digs before he moved across the street in '06, Life of Riley is a very appealing spot with pool and smoking available downstairs, high tables and a small lounge-like area upstairs, patio seating, drinks, and casual eats. Word has spread, and many Pearl freedom fighters have already been spotted in this new encampment actively quenching their thirst for revolution.
Life of Riley – 300 NW 10th Avenue
NOLA Doughtnuts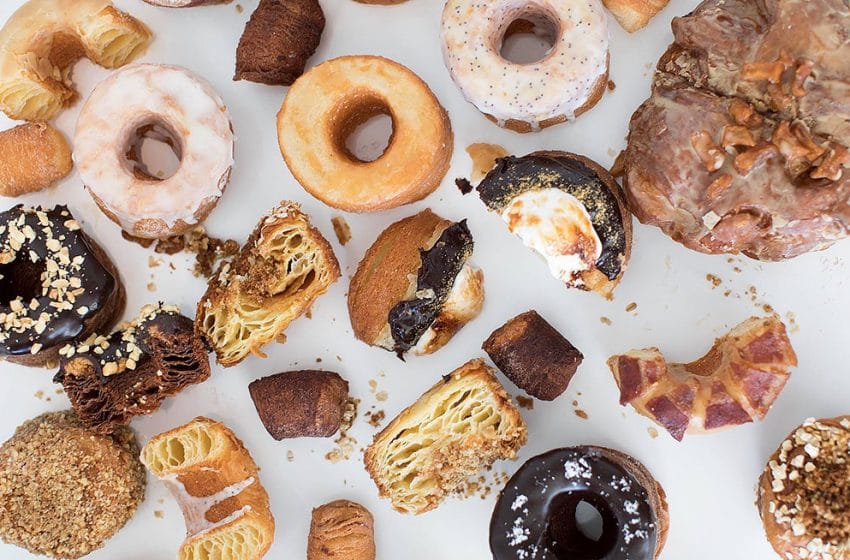 Born and raised in New Orleans, Chef Robert R. Herkes, Jr. had a dream of bringing French pastry style doughnuts to Portland. And that dream is realized in NOLA Doughnuts, a quaint pastry shop that's sure to satisfy your sweet tooth. Ever dream about that late night beignet you had in New Orleans once? Here's where to come to reminisce. What's a beignet? Come here to find out.
NOLA Doughnuts – 110 NW 10th Avenue
Oven and Shaker
When the news broke that James Beard nominated chef Cathy Whims and cocktail legend Ryan Magarian were teaming up for a wood-burning pizza restaurant, everyone knew it would be a hit. They're coming on a decade now, and the magic hasn't worn off. Still one of Portland's most popular dining scenes, Oven and Shaker delights with classic Neopolitan pizza. It's approachable and comforting, but sophisticated – fried sage or wild flower honey to garnish, for example.
Oven and Shaker – 1134 NW Everett Street
Pho Van Fresh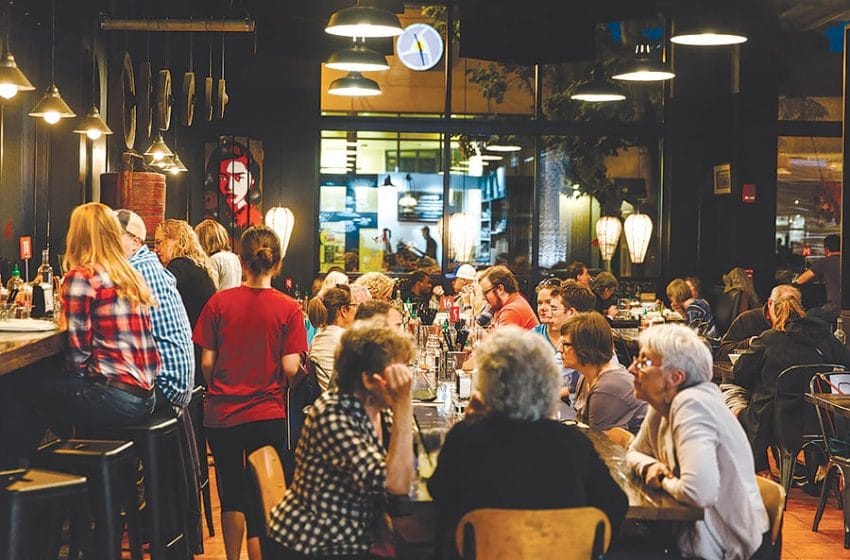 The popular Vietnamese restaurant, Pho Van, orginially closed this Pearl location, one of four in Portland, remodeled and reopened in '06 as Silk. They shot for a bistro-ed version of a traditional pho place, but it didn't catch on.
We've got to give it to them for knowing how to pivot! Now reopened as Pho Van (Fresh), they're going after a fast serve crowd. The pho is still delicious, and they've kept on some more varied menu items as well, such as green curry with wide egg noodles.
Pho Van Fresh – 1012 NW Glisan Street
Sushi Land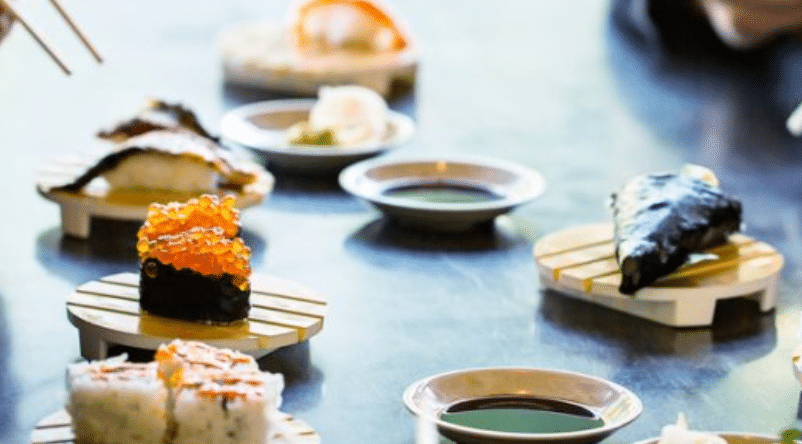 It's fishing for those who don't want sunburns and smelly fingers. At Sushi Land, you just sit back, watch for your particular sushi favorite to swim by on the conveyer belt and reel it in. It's that simple. And with nine locations in Oregon and Washington, it's also catching on.
Sushi Land – 138 NW 10th Avenue
Vault Cocktail Lounge
Ultra hip and trendy or comfy casual, you get the feeling that you can play it your way at Vault Martini. Their cocktail menu is straightforward and streamlined, but always with an exciting twist. The sister of the Montavilla gem Vintage, Vault is a sure fire hit for anyone looking for both quality and comfort.
And in case you think that the only story they know involves alcohol, The Vault, as most Pearlyites call it, also accomplishes some great things with their dining menu. Think of it as mostly bar food… but well executed, and with a flourish. Bacon sandwich with spicy jam, anyone?
Vault Cocktail Lounge – 226 NW 12th Avenue
Pearl District Galleries, Antiques, and Performing Arts
We couldn't leave you without a solute to the creative culture that made the Pearl District what it is today. Whether you'd like to search out a hidden gem in an antiques store, browse galleries for new work, or take in a play, The Pearl will bring the culture to you.
Blackfish Gallery
One of the oldest galleries in an area self-defined by art, Blackfish Gallery has been owned and operated by a co-op of artists since 1979 and features the work of such local luminaries as Karen Ehlers.
Blackfish Gallery – 420 NW 9th Avenue
Elizabeth Leach Gallery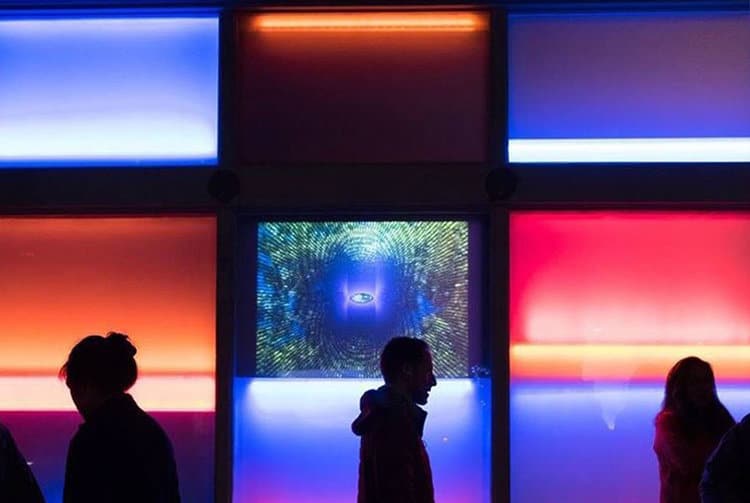 With over a quarter century's experience in advising art collection on corporate and institutional levels as well as private, the Elizabeth Leach Gallery exhibits Northwest and international artists and multiple media.
Elizabeth Leach Gallery – 417 NW 9th Avenue
Portland Center Stage
Quintessential Pearl – this is where you'll find an ancient armory structure within arm's reach of an ultra modern condo building. Now take it a step further and outfit that armory with one of the more prestigious theater companies in the country. This is Portland Center Stage.
Formally part of the Portland Center for the Performing Arts before branching off on its own, Portland Center Stage is one of the 25 largest theater companies in the United States. They now live in the Gerding Theater, itself located inside the historic Armory Building dating back to 1891. History and entertainment in one package!
Portland Center Stage – 128 NW 11th Avenue
Pearl District Neighborhood Parks
The Fields Neighborhood Park in Portland
Pearl District Community Resources
Pearl District Business Association
Pearl District Neighborhood Association
Schools
Pearl District Neighborhood Vibe
The Pearl District, much like Nob Hill, has more in common with downtown Portland than areas outside of the city center. There's a glossy refinement evident in its storefront demeanor. There's high living, both metaphorically and literally, in this neighborhood. It's best known for the number of high-rise and loft residences available to discerning tenants, its bustling sidewalk culture, and its convenient proximity to the downtown core.
Stats
Pearl District Real Estate
In the Pearl District, you'll find a lot of condos and loft-style living. Think sleek, modern, and with a view. You'll be looking at a lot of newer buildings with little need for large-scale renovations.
Click here to search all Pearl District Neighborhood homes for sale.
To learn about the Portland real estate market, we recommend this local Portland-based, top 100 real estate blog in the world.
If you are interested in buying a home in Portland, we recommend meeting up with these top 1% Portland buyer's agents, or if you are considering selling a home we recommend these top 1% Portland seller's agents. Visit our Portland Real Estate Page for more information.
Pearl District Neighborhood: Friends We've Lost
Bernadette Breu Antiques and Ornament – antique store
Blitz Pearl – sports bar
Bluehour – high end restaurant
The Bullseye Connection Gallery – glass art gallery (glassmakers still going strong in Southeast
Cargo – global home and garden (moved to Southeast)
City Flowers – local florist
Dig – garden store
District – restaurant and lounge (moved to Southwest)
Dress Code – men's fashion
Finn Clothing – men's fashion
Henry's Tavern – bar and restaurant (moved to the airport)
In Good Taste – cooking school
Knit Knot Studio – knitting store and studio
Lawrence Gallery – art gallery (moved to McMinnville)
La Zhu Pearl of the Orient – antiques store
Lumen Essence – lighting store
Madena of the Pearl – Middle Eastern restaurant
Park Kitchen – esteemed eatery
The Pearl Wine Shop – wine store
Possession – antiques and eclectic shopping
Relish – home decor, textiles, and jewelry
Rogue Ales Public House – beer hall (check out their other locations)
Sole – women's shoes
Swahili – African imports
Vino Paradiso – wine bar
Northwest Portland Map
Click any neighborhood.

Check Out More Portland Neighborhoods
Go back to the full list of neighborhoods in our Portland Neighborhood Guide.