Visiting Portland Oregon
Welcome to Portland, Oregon, the city famous for coffee, roses, beer, and green-living, not to mention its national status as one of the cycling capitals of the United States, owner of a heart-stopping and simply breathtaking cityscape, fiercely loyal and intensely independent citizens—and more. If you're visiting Portland Oregon, you will be happy to learn that Portland is an amazing, dynamic city unlike any other. You're no doubt in agreement, since you've found our Visiting Portland page, which stands as a tribute to all Portland has to offer as well as a comprehensive overview of the many services and activities to make your visit to Portland pleasant and entertaining.
Portland Oregon Events – Visit the Portland Oregon Events
 page for ideas of what to see and do while you are visiting Portland! Also visit our 
Portland Music Venues
 page if you are looking for clubs with Portland live music. Check out our
Portland Hotels
summary to find the best hotel in Portland for your stay. And if you're looking for someplace special, try our 
Best Portland Hotels
 page with a select list of some of the best hotels in Portland.
Nearby Portland Attractions – Day Trips from Portland
Day Trip to Klamath Falls
Make the 4-hour trip to a
Klamath Falls Resort
 and enjoy a weekend break.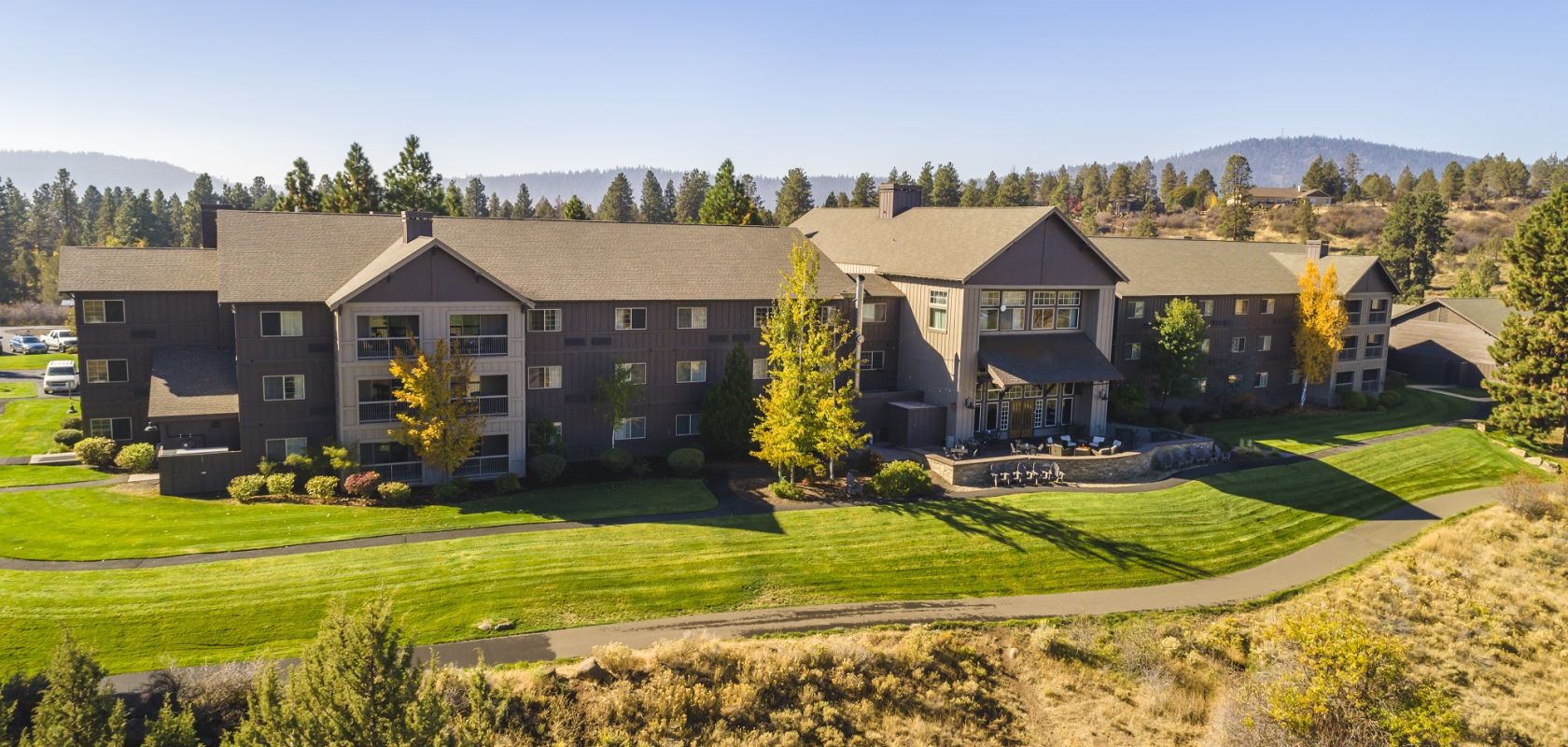 Klamath Falls Resort
Mt. Hood
Visit Mt. Hood for some fun in the snow!  
SkiHood.com
 or 
Timberline Lodge
 are great choices.
Oregon Coast
A trip to the 
Oregon Coast
 is always worthwhile.
Best Portland Attractions
Portland Zoo
The 
Portland Oregon Zoo
is popular for both locals and visitors. And don't miss 
Zoo Lights Portland Oregon
, an annual holiday light show. Nestled right above 
downtown Portland
, the Oregon Zoo is an easy trip via the Max light rail. Delightful old-style trains are a favorite zoo-transport option offering amazing views and relief for your tired feet. The kids (big and small) will be in heaven.
Pioneer Courthouse Square
Portland Pioneer Courthouse Square
– Visiting Portland? Pioneer Courthouse Square, also known as Portland's Living Room, is a central hub for tons of downtown Portland events year round, like live music and dance performances, informational rallies, bazaars and markets, and let's not forget Portland's famous food carts. Pioneer Square also boasts several unique art features from the Seward Johnson's bronze "Allow Me" sculpture, Waterfall Fountain, and the Bronze Chess Board, to name a few. While you're at the square, be sure to stand on the marble stone inside the curved Echo Chamber on the Square's northwest corner and say something for a surprise . Explore the 72,430 bricks that make up the Square's surface, each sandblasted with a name. Some are named Portland residents. Others are named for celebrities, like Elvis Presley, Jimi Hendrix, and Mr. Bill. Can you find them? Come visit the Portland Pioneer Square and become a part of Portland's history.
Portland Japanese Garden
The Portland Japanese Garden
 is a stunning masterpiece, offering incredible views of 
downtown Portland 
and Mt. Hood. This is a popular destination when visiting Portland. Created with a belief in peace the cultural change, the garden is not just visually beautiful, but it also serves as a classroom with experiential learning opportunities about the trees and moss inside its gates and the culture and lives of the people who designed the enduring art from of the Japanese garden. Wander through the tranquil space on your own or sign up for a guided tour. When you reach the top of the hill, spend some time in the Cultural Village where you can witness and participate in seasonal demonstrations, activities, and events. Check out the changing art exhibits in the Pavilion Gallery, and at the end of your day, relax while you sip tea at Umami Café. We have no doubt the Japanese Garden will not disappoint when you're in the mood for peaceful stroll through a living, breathing art form.
Portland Chinese Garden
Portland Classical Chinese Garden 
is located in downtown Portland in the 
Old Town China Town 
neighborhood. This authentic Suzhou-style garden is simply breathtaking and one of Portland's beloved venues. Visit for a leisurely walk through the gardens, then study the seasonal plant guides to to stay updated and connected with the garden. If your visit aligns with an event, like Chinese New Year, take some time to experience cultural performances, craft activities, scavenger hunts, and more. View featured rotating artwork, then relax in the Garden Teahouse for a light meal or snack while you enjoy a cup of organic Portland-based Tao of Tea.
Oregon Museum of Science and Industry—OMSI
The 
OMSI – Oregon Museum of Science and Industry
features a planetarium, laser shows, submarine and the OMNIMAX Dome Theater. OMSI is one of the leading science museums in the country and an excellent choice for family entertainment in Portland. Within OMSI, you'll find a
wide variety of attractions
in Natural Sciences Hall, Empirical Theater,
Kendall Planetarium
, the
USS Blueback Submarine
, Turbine Hall, and a reimagined Science Playground. OMSI offers visitors interactive and informative rotating exhibits that help us explore understand our region and our world, as well as global exhibits like
Mandela: The Official Exhibit
, Gunther von Hagen's
Body Worlds 3
, and "GUITAR: The Instrument That Rocked The World."
Empirical Theater
screens mainstream, animated, and documentary films for all ages, and the Keller Planetarium has shows that offer guests a look at the skies to the sound of music, as well as Led Zeppelin and Pink Floyd Laser shows. OMSI also provides
at-home science learning opportunities
through weekly curated videos. Committed to making "science-fueled fun" for everyone, OMSI offers
financial assistance programs
to allow access for all. Support is also available for those with mobility and sensory issues with wheelchairs, scooters, and closed caption and amplification devices. From coffee, sandwiches, popcorn, and candy to wood-fired pizzas and salads, OMSI's Empirical Cafe and Theory eatery keep guests fed and fueled during their visit.
Rose Quarter—Moda Center Sports and Entertainment
Rose Quarter Sports and Entertainment
Want tickets for the Portland Trail Blazers or the Portland Winter Hawks? You can also see some fantastic live music here, and big events as well. The Moda Center's Theater in the Clouds transforms the large arena for an intimate, one-of-a-kind acoustic experience to accommodate theatrical shows, concerts, and world-renowned speakers like Malala Yousafzai and Al Gore, as well as TedX Portland. Locals and visitors alike can sample and enjoy some of Portland's best-known restaurants and food vendors at more than 70 food concession areas.
Powell's City of Books
The largest new and used bookstore in the world,
Powell's City of Books 
has been wowing locals and visitors alike since 1971. This store spans an entire city block, guaranteeing it will take you hours to traverse the nooks and crannies and color-coded sections. Grab a map (you'll need it!) and check out the seemingly endless sections organized by areas of interest. We know you will love every minute of it! Looking for a particular book? Stop at one of the many information desks throughout the store, and Powell's friendly and informed staff will help you find it. Spot a few gems in the stacks but not sure you want to buy? Take your finds to
Guilder Cafe
, Powell's in-house coffee-shop, to enjoy some local roasted coffee, a sandwich, or other tasty snacks and treats while you skim. Powell's also has all sorts of items for sale from journals and notebooks, games, gift cards, and Powell's souvenirs. You can also attend free and fee-based readings and talks with published authors online. Check
the website
for upcoming events.
Portland Spirit Cruises
Portland Spirit
– If you're visiting Portland, consider taking a Portland dinner cruise or holiday cruise on a Portland riverboat tour. The Portland Spirit fleet offers some great entertainment on the Willamette and Columbia Rivers. Whether you take a brunch, lunch, or dinner cruise, you'll be assured of fresh, locally sourced cuisine and delicious drinks. Evening cruises are made extra special with soothing piano music and sparkling city lights. A special favorite is the three-hour
Seven Wonders of the Columbia Gorge
cruise between Portland and Camas, Washington. Stops include Multnomah Falls, Cape Horn, Crown Point, Rooster Rock, Beacon Rock, Mount Hood, and the cruise's thoroughfare, The Columbia River.
Portland Spirit—Portland, Oregon
Portland Art Museum
The 
Portland Art Museum
is one of the largest art museums in the country and is a popular place to visit in Portland for art and museum lovers. The museum's collection consists European and Asian art, as well as American and Native American art. You'll also find art specific to the Northwest, along with modern and contemporary art. The silver collection has over 100 pieces from a 15th-century drinking bowl to a mid-Victorian silver tea service. The photograph collection goes back to 1905, comprised of approximately 900 photographs, including images from Soviet-Era Russian photographers, as well as work from the likes of Cindy Sherman, Lorna Simpson, and Carrie Mae Weems, to name just a few. The museum's graphic arts collection has been with the museum since its beginning and features some of the greatest European and American artists from the Renaissance to now. The museum's rotating exhibitions come from around the globe and vary widely in focus, medium, and era, and events, talks, and workshops are always on the calendar. After your visit, be sure to stop by the gift shop for beautiful, quality utilitarian art and books.
Portland Jetboat Cruises
Portland Jetboat
– Have a blast on an exciting riverboat cruise on the Willamette on a Portland jetboat tour. Whether you take a half-hour, one-hour, or two-hour tour, you're sure to remember an exciting, fast-paced, scenic excursion down the Willamette River. Check out Portland's waterfront. Look for soaring eagles and osprey. Learn the history of the city's bridges and shipyards. Or head out for the thrill of speed, quick turns, and splashes. All ages are welcome!
Portland Oaks Amusement Park
Portland Oaks Park – Oaks Amusement Park
– Oaks Park in Portland is a nostalgic traditional amusement park, known for their year-round wooden skating rink and old time carnival rides. In existence since 1905, Oaks Amusement Park is one of the oldest continually operating amusements in the country. In addition to regular skate sessions at the skating rink, catch the many rides, play a few rounds of mini golf, and carve out some time for arcade games.
Oregon Historical Society
The Oregon Historical Society
is an excellent way to learn the rich history of the Pacific Northwest. Permanent exhibits include: Battleship Oregon: Bulldog of the Navy, Oregon Art and Oregon My Oregon. Committed history buffs can schedule an appointment to research the city's beginnings and evolution, or attend one of the organization's regular in-person or online events.
Portland Farmer's Market
The Portland Farmers Market
 is located in 
downtown Portland 
and simply cannot be missed. Pick up local organic produce, dairy products, fresh baked breads, honey and much, much more. No matter where you are in the city, Portland has extensive Farmers Market offerings, all from from local farmers at various time during the year.
The Grotto
The Grotto
– One of the most popular places to visit in East Portland for serenity, and spiritual healing, the Grotto also offers several popular annual events such as the Grotto Festival of Lights during Christmas. On the plaza level, visit The Chapel of Mary, which seats 600. Paintings by Jose De Soto, known for his work through Europe and the US, adorn the walls. Statues in the chapel are made of Italian Carrara marble, and the 25-foot stained glass window on the front depicts the Resurrection. Spend some time in The Grotto cave, carved into the side of the cliff, and experience the peaceful serenity. Take the elevator to the upper level and sit quietly in the Meditation Chapel and take panoramic views of the Columbia River and Mt. St. Helens, as well as Mt. Rainier on a clear day. Wander through the gardens and take in statues and shrines, stopping off along the way at the labyrinth, the Rose Garden, and the Peace Garden.
Pittock Mansion
Pittock Mansion
– If you're visiting Portland, why not enjoy a piece of Portland's history and tour this magnificent mansion located in Portland with lovely gardens and scenery? Tour this beautiful and unique estate designed by architect Edward T. Foulkes and built largely with local and regional materials. Explore its 23 rooms, including five large bedrooms, two sleeping porches, Turkish smoking room, sewing room, music room, and library. Relax and enjoy the grounds, partially planted and maintained, partially wild. Or head out for a hike in the woods behind the mansion on the well-known
Wildwood Trail,
 which winds through Forest Park.
World Forestry Center
World Forestry Center
– If you enjoy forests and conservation (and who doesn't in Portland?), then you'll enjoy visiting the World Forestry center for events, exhibits, and opportunities to learn more about forestry. If it aligns with your visit, attend a Hagenstein Lecture and connect with foresters to learn about current work being done in the field. Explore the museum and learn about Pacific Northwest forests how the provide habitat, water, recreation, and more to the planet and society.
World Forestry Center—Portland, Oregon
Portland International Rose Test Garden
Portland International Rose Test Garden
(IRTG) – One of the all-time most popular Portland attractions, this gorgeous rose garden is a favorite place to spend some time. Stop and smell the roses… in the Rose City! If you're in Portland anytime between late May through October, treat yourself to the blooming 610 rose varieties—10,000 individual rose bushes! The  
Parks Replacement Bond
in 2017 improved ADA accessibility between the parking lot and gardens so everyone who wants to experience the garden can without barriers. Recommendation: Because parking within Washington Park is limited, consider walking, biking, using
Trimet mass transit
, or the
free seasonal shuttle
, depending on your location while in Portland.
Rose Test Garden—Portland, Oregon
Lloyd Center Ice Rink
Lloyd Center Ice Rink 
– Spend some time ice skating in Portland's biggest shopping mall and spend a great afternoon getting some exercise! This indoor ice rink is a Portland classic. Not so sure about your form on the ice? The rink offers Learn to Skate group lessons, so whether you're interested in recreational or freestyle skating, you'll be able to head out for a spin with confidence.
Lloyd Center Ice Rink—Portland, Oregon
Portland Saturday Market in Old Town China Town
Located in Portland's 
Old Town China Town
, the 
Portland Saturday Market 
is a must-see. Peruse dozens of booths of handmade crafts, enjoy amazing local foods, and embrace the real Portland. Despite the name, Saturday Market is open on Sunday's, too. The market is open March to December. Stop on by and support Portland's local vendors. You'll find artisan jewelry, ceramics and leather goods, t-shirts, candles, wine, blown glass items, art and home decor items, and much more. All right by the waterfront. You won't have to go far to get delicious, wholesome food, either. Within the confines of the market, you'll find chowder, pizza, thai, and gyros, as well as Lebanese, Guatamalen, and Polish cuisine. And sweets! Like ice cream, elephant ears, handcrafted caramel, and more. With over 150 booths, there's something for everyone!
Portland Coffee Shops
Portland coffee shops
are wonderful, so you will not want to miss a tour of some of our most popular local ones. We are known for our locally roasted beans and fine coffee, and you won't taste any better anywhere else. Plus, each Portland coffee house is a  unique experience and worth a visit while poring over a magazine or local paper, or just people watching.
Portland's Best Restaurants
Portland's Best Restaurants 
offer fantastic dining of all cuisine types located downtown and throughout our unique Portland neighborhoods. When you're visiting Portland, it's nice to know where to eat!
Ava Gene's—Portland, Oregon
Portland Arts
Don't miss the 
Portland Arts
and Culture Art galleries in Portland, the Portland Art Museum, Oregon Historical Society, NW Film Center. Each has its own special approach to programming, events, and screenings. Northwest Film Center has several festivals each year, screening the work of local and global filmmakers, and the Oregon Historical also has screenings and other events to broaden your understanding of Portland and Oregon.
Northwest Film Center's Whitsell Auditorium—Portland Art Museum
Portland Trivia Nights
If you're in the mood for some pub fun, try one of our 
Portland Trivia Nights
. Pub quizzes are a fun way to kill a few hours in one of our fantastic Portland bars or pubs.
Kells Irish Restaurant & Pub—Portland, Oregon
Portland Museum of Contemporary Craft
The 
Portland Craft Museum,
also known as the Museum of Contemporary Craft, is a popular museum with a focus on craft as an art form. In partnership with the Pacific Northwest College of Art, the Museum of Contemporary Craft's permanent collection encompasses more than 1,000 objects that reflect a strong regional focus.
Portland Music Venues
Visit our 
Portland Music Venues
page if you are looking for clubs with Portland live music.
Dear Boy, Crystal Ballroom—Portland, Oregon
Portland Shopping
Best Portland Shopping in the 
Pearl District
, 
Alberta Arts District
, and more.
Portland Carriage Rides
Portland Carriage Rides
– A popular tourist attraction in Downtown Portland and surrounding areas.
Portland Ground Kontrol Classic Arcade
Portland Ground Kontrol Classic Arcade
 – The Portland Ground Kontrol is a classic Portland arcade featuring cheap arcade games and many classics that you know and love.  Most locals seem to prefer it to 
Electric Castle's Wunderland
, but Wunderland does tend to be cheaper (5 cents as opposed to a quarter). Either way, they are fun Portland arcades worthy of spending time for either your kids or your own inner child. Head to the game room and immerse yourself in this authentic arcade atmosphere with games from the '70s to today. Check their schedule for free play days, tournaments, and specia-hour events.
Ground Kontrol Classic Arcade—Portland, Oregon
Electric Castle's Wunderland Arcades
Electric Castle's Wunderland Arcades
– The Avalon Theatre and Wunderland Arcades are a popular cheap Portland past time with a nickel arcade and old-school games. Catch a movie, then stick around play to your heart's content. The game room is packed with games for everyone—from the newest to tried-and-true favorites. Whether you like to play solo or get competitive, Wunderland has what you want. How about a thrilling, immersive 3-D movie experience? XD Dark Ride has incredible special effects and lets you and up to six riders team up against on-screen enemies. Battle them with laser blasters and find yourself right in the middle of the action. This one's not for everyone!
Electric Castle's Wunderland—Portland, Oregon
Singing Planet eBikes
Singing Planet eBikes
– Bicycle Tours in and around Portland – Leave gravity behind and soar across Oregon's landscape – a literal feast for the senses. Zip around Portland's congested streets on dedicated bike lanes and pathways. Portland has been called the bicycle capital of America, and it's a title well-deserved. This is a very bike-friendly city. There are more bicycle commuters in Portland than in any other metropolitan center in the country. MAX, the popular light-rail system, modern downtown streetcars and public buses are all decked out with easy-to-use bike transporting systems. Create a custom Guided Sightseeing Tour or choose one of our Scheduled Tours.  
Portland Attractions – Notable Portland Parks for Visitors and Locals
Portland is known for its magnificent parks.  Listed below are some of the most popular Portland parks for visitors, as well as locals. Most of our parks are best enjoyed during the summer months, although some are still beautiful year round if you don't mind a little rain.
Washington Park
Washington Park
– 130 acres of sprawling, gorgeous Portland Parks. Includes several areas, trails, sports and other activity areas, playgrounds, and the Japanese Garden and Rose Garden.
Vietnam Veterans of Oregon Memorial
Vietnam Veterans of Oregon Memorial 
– Inspired by the dedication of the Vietnam Veterans Memorial in Washington, DC, in 1982, a group Oregon Vietnam veterans conceived of the idea of a veterans memorial in Oregon. Through the efforts of many volunteers on behalf of the Vietnam Veterans of Oregon Memorial Fund, the memorial was dedicated in 1987. Designed by Walker Macy, a Portland landscape architecture firm, the curved black granite wall lists the names of all Oregon residents who died in Vietnam or who are missing in action (
PortlandOnline.com
).
Vietnam Veterans of Oregon Memorial—Portland, Oregon
Oregon Holocaust Memorial
Oregon Holocaust Memorial
– The Oregon Holocaust Memorial was dedicated on August 29, 2004. The memorial features a stone bench adorned with wrought-iron gating, screened from the street by rhododendron bushes. The bench sits behind a circular, cobblestoned area, simulating a town square. During the Holocaust, many Jewish families were gathered in town squares before being loaded onto trains and taken to concentration camps. The square contains scattered bronzes of shoes, glasses, a suitcase, and other items to represent everyday objects that were left behind. A European-style, cobblestone walkway with inlaid granite bars, simulating railroad tracks, leads to a wall of history panels—giant, stone placards that offer a brief history of the Holocaust and quotes from Holocaust survivors (
PortlandOnline.com
).
Oregon Holocaust Memorial—Portland, Oregon
Hoyt Arboretum
Hoyt Arboretum
– Also in Washington Park, Hoyt Arboretum features an arboretum, trails, and the largest group of distinct species of any arboretum in the U.S.
Hoyt Arboretum—Portland, Oregon
Garden of Solace
Council Crest Park
Council Crest 
– For stunning views of Portland on a clear day, this is one of the most popular parks in Portland. Council Crest is thought to be the highest point in Portland at 1,073 feet above sea level. Originally known as Talbot's Mountain after its pioneer settlers, it has also been known as Glass Hill and later as Fairmount, the name of the road that encircles it.
City view from Council Crest—Portland, Oregon
Crystal Springs Rhododendron Garden
Crystal Springs Rhododendron Garden 
– In the springtime, this is a popular Portland park for Rhododendron lovers.
Mt. Tabor Park
Mt. Tabor Park
– Another park with a high elevation that offers stunning views and scenery. This is a popular Portland park during summer months and a favorite of SE Portlanders.
Oaks Pioneer Church and Park
Oaks Pioneer Church and Park 
– History buffs might enjoy this attraction while visiting Portland. Oaks Pioneer Church, originally St. John's Episcopal Church, was built in 1851 on the outskirts of the pioneer town of Milwaukie. By 1960 the old church had fallen into disuse and was scheduled for demolition, but thanks to the efforts of civic leaders, funds were raised to hire LaBeck and Son to move the old church. In 1961 the church was shipped by barge to the ferry slip at the end of Spokane Street, placed in its current location at the edge of Sellwood Park, and renamed Oaks Pioneer Church. It was restored by the Sellwood-Moreland Improvement League (SMILE) and is now listed as a Portland Historical Landmark, included in the National Register of Historic Places (PortlandOnline.com).
Oaks Pioneer Church and Park—Portland, Oregon
Eastbank Esplanade
Eastbank Esplanade
– This paved trail goes around the Willamette River downtown, offering a great place to walk, bike, skate, or just people watch while enjoying the river scenery and Portland cityscape. There are benches, several mini parks, and statues along the trail, making it a pleasant place to spend time in Portland during the summer months. Walk around the lower deck of the Steel Bridge to cross over from Downtown Portland.
Laurelhurst Park
Laurelhurst Park
– Another SE Portland favorite, Laurelhurst Park is a classic Portland park with mature trees and lovely scenery, the perfect place for a family picnic or other fun things to do in Portland with kids or your whole family. It's also a romantic place for couples.
Leach Botanical Garden
Leach Botanical Garden
– The mission of Leach Botanical Garden is to maintain and enhance living collections of plants for the purpose of education, research, and conservation and to preserve the legacy of the Garden's founders, John and Lilla Leach.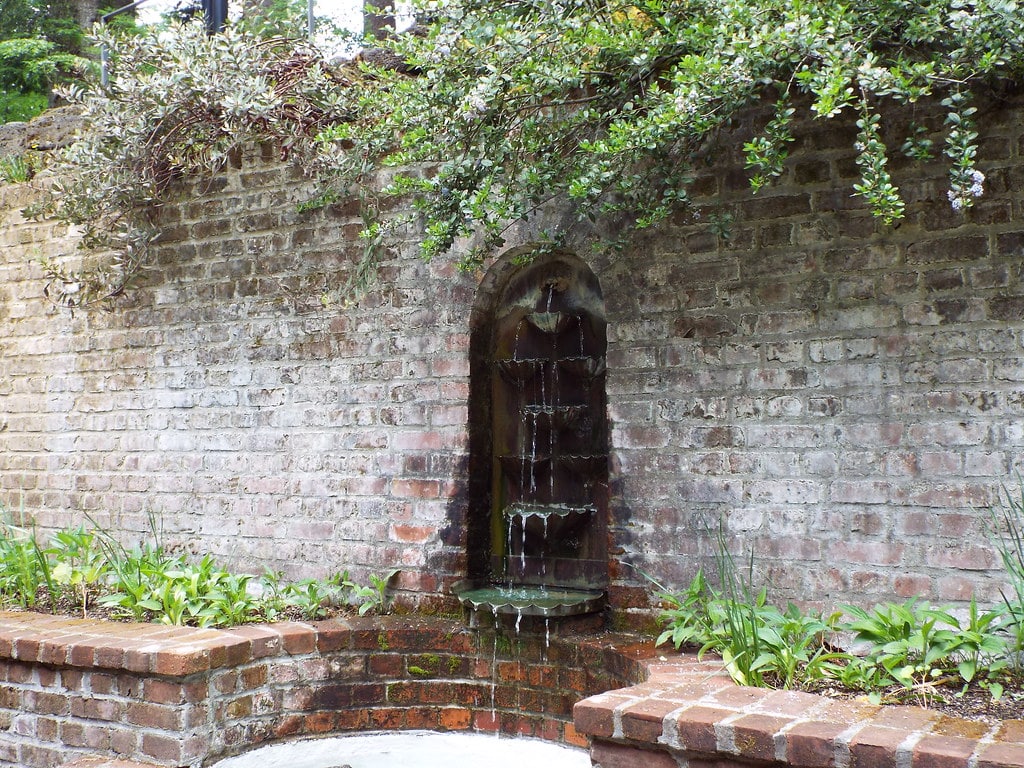 Leach Botanical Garden—Portland, Oregon
Pier Park
Pier Park –
This North Portland Park is a wonderful recreation park known for its skate park feature among many other amenities. 
Pier Park—Portland, Oregon
Portland Tourist Attractions Map – Best Things to Do When Visiting Portland
View 
Portland Attractions – Best Things to Do in Portland Oregon
in a larger map.
Portland Unveiled
Read
Portland Hostel
reviews, maps, and travel tips—a very popular way to spend a few days in Portland. Pore over the
Portland local news
 to get a feel for the city. You cannot afford to miss a visit to some of our amazingly eclectic 
Portland neighborhoods
. Portland has nearly one hundred urban neighborhoods, each possessing a distinct personality and variety of independent, locally owned dining and shopping options. Learn all about Portland and learn to speak like a local. Visit the 
Portland Oregon Trivia page
. Stay connected during your Portland trip with this list of 
free wireless access points in Portland.
A thorough list of 
Portland off-leash dog parks 
ensures your four-legged buddy will have a great time here, too.
Portland Transportation – Getting Around when Visiting Portland
Portland Oregon Map
pinpoints major freeways, highways, universities, and colleges in Portland. Pay close attention to the Willamette River, which is used as a dividing line between NW/SW and NE/SE Portland.
Portland International Airport
 offers free wireless internet as well as excellent dining and shopping options.
Portland Amtrak
 is an excellent and inexpensive way to travel and is certainly one of the best ways to see and experience the Pacific Northwest.
TriMet
is Portland's mass transit system famous for environmentally friendly and convenient transportation via the MAX light rail, buses, and the Portland Streetcar. Enjoy 'fareless square' rides when your trip begins and ends in
downtown Portland 
or the 
Lloyd District 
.
Parking in Portland 
is easy with SmartPark. Many local businesses validate parking, so be sure to have your parking stub handy as you dine and shop.
Navigate Portland 
the smart way by using online resources to find up-to-date information on road conditions, traffic cams, live traffic feeds, and incident reporting. Rent a car by the hour or by the day using 
Portland Zipcars
.