Grant Park Neighborhood
Grant Park is located in Northeast Portland. It is bordered by the Sullivan's Gulch, Irvington, Alameda, Beaumont-Wilshire, Rose City Park and Hollywood neighborhoods. Grant Park is conveniently located along Tri Met bus lines, and relatively close-in to Downtown Portland.
Features of Grant Park Neighborhood
Grant Park is named for the park at its center, a lovely and walkable green area spanning nearly 20 acres. The park itself takes its name from General Ulysses S. Grant, eighteenth president of the United States, who visited Portland three times during his life. This was exceptional, considering how much more difficult cross-country travel was at the time. His first visit was as a member of the army infantry in 1843, and he fell in love with the Oregon territory. His return after his two-term presidency was well-publicized, and as a result, his name graces parts of Oregon (including Portland) today.
The park was acquired by the city in 1922, and to this day forms the core of the neighborhood. In addition to towering trees and well-kept walking paths, it houses a large outdoor pool, a community garden, and a dog park. Highly-rated Grant High School lies adjacent to the park and shares its up-to-date outdoor sports complex, dubbed "Grant Bowl," with the public. Neighbors can watch the school teams play, or join in on the fun themselves on the complex's fields and tennis courts.
While the Grant Park neighborhood is mostly residential, it boasts close proximity to retail and dining. Within walking distance to Fred Meyer, Wholefoods, Trader Joe's, and New Seasons, residents are ensured their choice when it comes to grocery shopping. If that weren't enough, the Hollywood Farmer's Market provides access to the best local produce, dairy, and crafts in the region every Saturday.
One of the most charming draws of Grant Park is its connection to the beloved children's author Beverly Cleary. Cleary grew up right in the neighborhood, attending its schools, scouring its library, and roaming its streets. Anyone who grew up fondly rooting for her timeless, relatable characters also grew up in Grant Park, in a way, since many of her most famous books are set there. Ramona Quimby's Klickitat Street is very much a real street, nestled in Grant Park neighborhood.
On the west side of the park, devoted readers can find a tribute to Cleary's legacy. Three bronze statues surround a splash fountain, each of one of her most famous characters: Ramona Quimby, Henry Huggins, and Henry's faithful dog, Ribsy. The sculpture garden was the vision of a group of librarians within the community who began fundraising for the project in 1991. Five years of penny drives brought in funds from children, parents, and teachers across the U.S. and Canada, and the park was christened in 1995. The statues were sculpted by the Portland artist Lee Hunt.
In the summer, new generations of readers can be found playing the splash fountains. Older book enthusiasts may find interest in a walking tour inspired by Cleary's time in Grant Park, organized by the Multnomah County Library.
Grant Park Businesses of Note
Grant Park is a heavily residential neighborhood, but one in close proximity to bustling commercial areas like the Hollywood district. Keep reading to explore a few neighborhood gems.
Nicholas Restaurant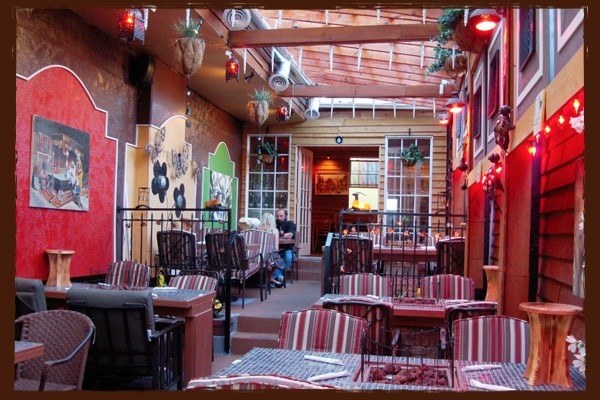 Nicholas Restaurant was founded in 1985 by Nicholas and Linda Dibe, who made the difficult decision to leave war-torn Beirut in search of a more peaceful place to raise their children. After retirement, Nicholas opened the first location on Grand Street, originally serving mostly pizzas and calzones. As they gained footing, they began to add more authentic Lebanese cuisine to the menu and were pleased to find the community was excited for new flavors.
The restaurant's food, then, is a kind of love letter to their homeland, and that comes across in the care taken in plating and presentation. Staying true to traditional Lebanese cooking, the family even imported much of their cooking equipment from back home. The three locations are now run by Nicholas and Linda's daughter Hilda, who proudly shares her family's story.
At this location on NE Broadway, your dining experience is surrounded by joyful bursts of color and festive decor. The patio is lively and off the street, and each table has its own miniature fire pit for chilly days.
Nicholas Restaurant – 3223 NE Broadway
The Blind Onion Pizza & Pub
For a classic Portland casual dining experience, The Blind Onion on NE Broadway offers up local pizza and quality craft beer. Opened in 1995, this hole in the wall isn't where you'll find artisanal pizza, but the humble pies' thick, bready dough is an altogether different sort of satisfying. And of course, a range of microbrews are available to wash it down with.
No neighborhood haunt is complete without a little quirkiness. Since the cartoon onion mascot gracing the restaurant's sign has been named Fred, anyone also named Fred receives a dollar off draft beer, all day any day.
The Blind Onion Pizza & Pub – 3345 NE Broadway
Bitter Rose Coffee Bar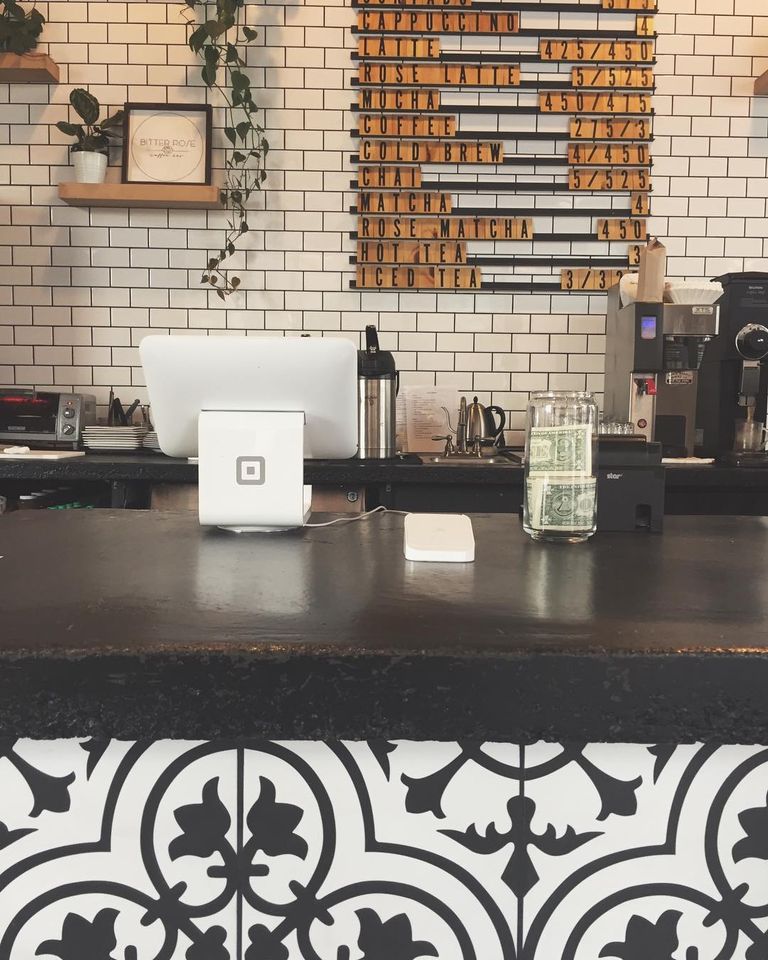 Every neighborhood needs a favorite coffee shop. Just blocks from the park, Bitter Rose Coffee Bar occupies a modest space right next to the Hollywood branch of the public library. Stop in with your next good read for a beautifully crafted coffee or matcha, or enjoy a delicate pastry.
Bitter Rose knows how to make some beautiful coffee art, and their aesthetic sensibilities extend to the space as well. Sleek black and white tiling and decor create an atmosphere that manages to be at once elegant and relaxing.
Bitter Rose Coffee Bar – 2035 NE 41st Ave.
Broadway Cigars
For a luxurious treat, stop by Broadway Cigars, a cigar shop complete with smoking lounges. With a walk-in humidor housing cigars ranging from reasonably priced to delectably top shelf, any cigar enthusiast can find something to please.
The smoking lounges feature dim lighting, flat screen televisions, and even complimentary wifi. Its welcoming leather chairs were repurposed from a barbershop, lending an atmosphere of vintage comfort. Broadway Cigars also hosts events that are both fun and educational.
Grant Park Neighborhood Parks
Grant Park Community Resources
Grant Park Neighborhood Association
Schools
Grant Park Neighborhood Vibe
The Grant Park neighborhood is a quiet, family-friendly environment. Its streets are lined with trees and well-kept family homes, and the neighbors are known for their green thumbs. Though there's plenty of shopping and dining within walking distance, the neighborhood itself is serene and residential, offering residents the best of both worlds.
Beautiful Grant Park is the centerpiece, of course, offering mature trees and access to sports and playgrounds. Besides visiting the park, though, people also love walking the hills behind 35th and Siskiyou up to the stunning Alameda Ridge. Take in views of the surrounding city while enjoying lush foliage.
Stats
Zip Code 97212
Grant Park Real Estate
Grant Park offers a wide range of home styles, from classic Old Portland style homes to Craftsman Cottages, Cape Codes, Bungalows, Colonials and more. Along the tree-lined residential streets, you'll find that homes are well cared for, and yards are nicely landscaped and well maintained.
Click here to search all Grant Park neighborhood homes for sale.
To learn about the Portland real estate market, we recommend this local Portland-based, top 100 real estate blog in the world.
If you are interested in buying a home in Portland, we recommend meeting up with these top 1% Portland buyer's agents, or if you are considering selling a home we recommend these top 1% Portland seller's agents. Visit our Portland Real Estate Page for more information.
Grant Park Neighborhood Friends We've Lost
Gustav's – German American fare and beer
Hama Sushi – Cozy sushi restaurant
Northeast Portland Neighborhood Map
Click any neighborhood.

Check Out More Portland Neighborhoods
Go back to the full list of neighborhoods in our Portland Neighborhood Guide