Multnomah Neighborhood Guide
Multnomah is located in Southwest Portland. It is bordered by the Ashcreek, Maplewood, Hayhurst, Hillsdale, South Burlingame, and Markham neighborhoods.
Click the image for a fully searching Multnomah neighborhood map, which includes all homes for sale.
Multnomah Neighborhood Features
Multnomah is a charming neighborhood with a small-town community feel. This quaint area is located in Southwest Portland, an easy 10-minute commute to Downtown Portland. The heart of the neighborhood is called Multnomah Village, home to unique gift and antique shops, cafes, a wine shop, art galleries, coffee shops, and more.
The holidays are extra special in Multnomah Village. Take a stroll and be transported back to simpler times. The Multnomah Community Center is a popular neighborhood gathering place, where locals come to share a strong sense of community. Here, you'll find art and music classes of all varieties, as well as sports activities.
Multnomah Neighborhood Businesses of Note
Planted PDX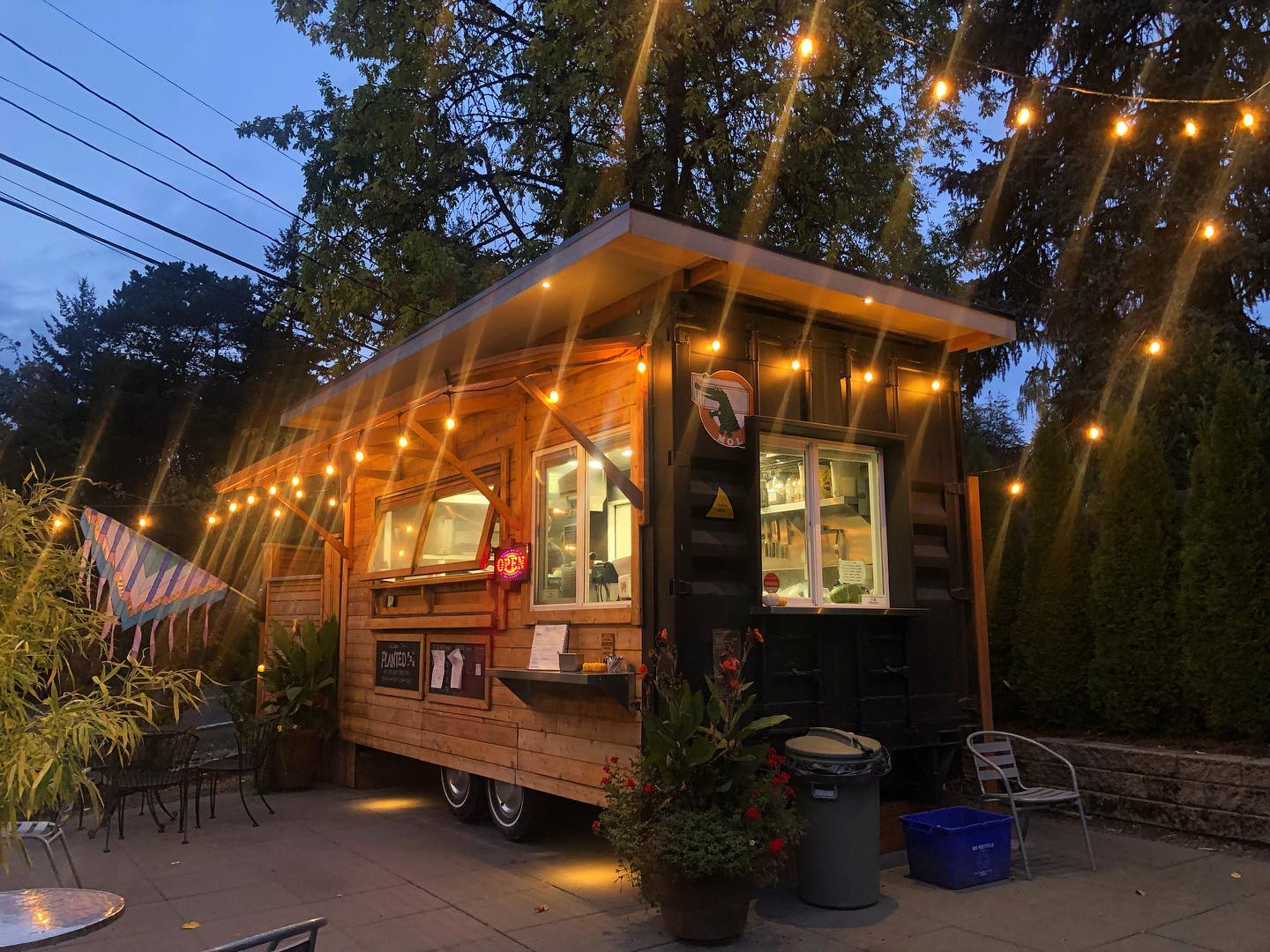 Portland is known for its street food carts, and this gem sits right on the boarder of Ashcreek. Influenced by Asian and South/Central American cuisine, Planted PDX offers 100% plant-based fare. They celebrate diversity and endow every item on their menu with respect to its origin and context. Not only is Planted's food delicious, it's also socially conscious, and they donate 5% of all profits to charity. Whether you choose one of their tasty arepas or mouthwatering noodle boxes, you'll walkaway satisfied and healthier.
Planted PDX – 4390 SW Garden Home Rd

Rustix Pub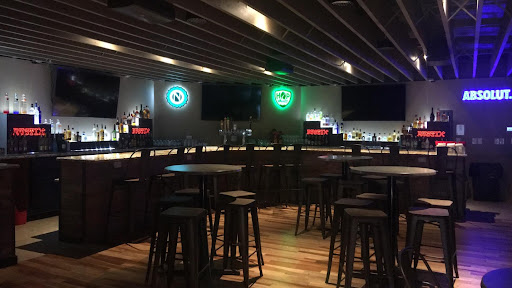 Need a break from the usual? A place to relax and enjoy live entertainment while you sample tasty burgers, pastas, and pizzas and enjoy a beer or cocktail? Rustix has a full slate of musical acts, DJs, and Sunday karaoke.
Rustix Pub – 8343 SW Barbur Blvd

Otto and Anita's Bavarian
Otto and Anita's is an iconic staple of Multnomah neighborhood. Open since 2003, owners Otto and Anita bring 55 years of experience to creating the best Bavarian cuisine in Portland. Otto is the venue's chef and responsible for their delicious schnitzels, bratwurst and sauerkraut dishes, specials like fresh trout with lemon and capers, and their famous dill pickle soup. Anita keeps your sweet tooth happy with an impressive selection of cakes, cheesecake, and tiramisu.
Otto and Anita's Bavarian Restaurant – 3025 SW Canby St

Multnomah French Quarter
Multnomah French Quarter is home to a long list of some of Portland's best food carts, as well as several unique boutiques. Aesthete Tea offers consciously crafted teas and tea blends made from high-quality ingredients. Bridgetown Mushrooms specializes in growing and vending the best fungi for chefs and consumers. And Halyn Clothing offers small-selection garments for women.
Multnomah French Quarter – 3518 SW Multnomah Blvd

Marco's Café and Espresso Bar
Take your pick: breakfast, lunch, dinner, dessert, or happy hour. Marco's does it all. A variety of omelets, Benedicts, and much more grace the menu for the morning meal of the day. Their substantial sandwiches, burgers, and salads will fill you up mid-day, and dinner offers a selection of specials to meet everyone's preferences and needs, like ribs, veggie lasagna, and shepherd's pie. They also offer small plates during happy hour, along with mouthwatering specialty cocktails.
Marco's Café and Espresso Bar – 7910 SW 35th Ave

Yalla
A newer presence in the Multnomah neighborhood, Yalla is a Mediterranean smokehouse restaurant. Yalla offers a menu of smoked meats, roasted vegetables—like cauliflower and eggplant—kabobs, and comfort dishes. Their desserts and cocktails are also worth your time and attention. How about a Basque Burnt Cheesecake for dessert, chased with one of their quality bourbons?
Yalla – 7850 SW Capitol Hwy

Lucky Labrador Public House
One of Lucky Lab's four Portland-based pubs, their Multnomah location doesn't disappoint with delicious bar fare—like pizza, sandwiches, salads, and nachos. And of course, their selection of trademark Lucky Lab beers. From IPA's to stouts to seasonals, their list of almost 40 brews has something for every beer imbiber.
Lucky Labrador Public House – 7675 SW Capitol Hwy
Multnomah Neighborhood Parks
Gabriel Community Garden and Orchard
Multnomah Neighborhood Community Resources
Multnomah Neighborhood Information
Multnomah Neighborhood Association
Multnomah Neighborhood Schools:
K-5th Grade: Maplewood School
Middle school: Jackson Middle School
High school: Ida B. Wells High School
Multnomah Neighborhood Vibe
The Multnomah neighborhood vibe is laid-back residential, more relaxed than many urban neighborhoods. This, along with its location near downtown Portland, Multnomah offers the best of both worlds to those who want easy access to all the city offers while living a quiet life with a rural feel. And Multnomah Village, with its locally owned restaurants, bars, and shops, gives this area a strong sense of community and provides residents who prefer to stick close to home everything they need.
Multnomah Neighborhood Stats
Zip Code 97219
Total Population
Population Density: 5,705.7
Total Population: 5,551
Percent Population Increase Between 2010 and 2020: 10.9
Total Population by Age
Total Population Age 18 and Over: 4,500
Percent Population Age 18 and Over: 81.1
Total Population by Race
Total White alone: 4,221
Percent White alone: 76.0
Total Hispanic or Latino: 478
Percent Hispanic or Latino: 8.6

Housing
Total Housing Units: 2,669
Total Occupied Housing Units: 2,532
Percent Occupied Housing Units: 94.9

Multnomah Real Estate and Homes
In Multnomah, you'll find a mix of home styles, varying from Victorian and Arts and Crafts cottages, to more modern developments such as row houses and condominiums.
Click here to see all current Multnomah homes for sale.
To learn about the Portland real estate market, we recommend this local Portland-based, top 100 real estate blog in the world.
If you are interested in buying or selling a home in this Portland neighborhood, visit our Portland Real Estate Page for more information, or view our Portland Real Estate Map to search the RMLS. One or our top 1% Portland buyer's agents or top 1% Portland seller's agents will be happy to help. See our Portland Real Estate Page for more information.
Southwest Portland Neighborhood Map
Click any neighborhood.
See the full list of Portland neighborhoods in our Portland Neighborhood Guide.