Woodstock Neighborhood Guide
The Woodstock neighborhood is located in Southeast Portland. It is bordered by the Eastmoreland, Reed, Creston-Kenilworth, Mt. Scott-Arleta, and Brentwood-Darlington neighborhoods. The neighborhood is shaped like a giant letter "P".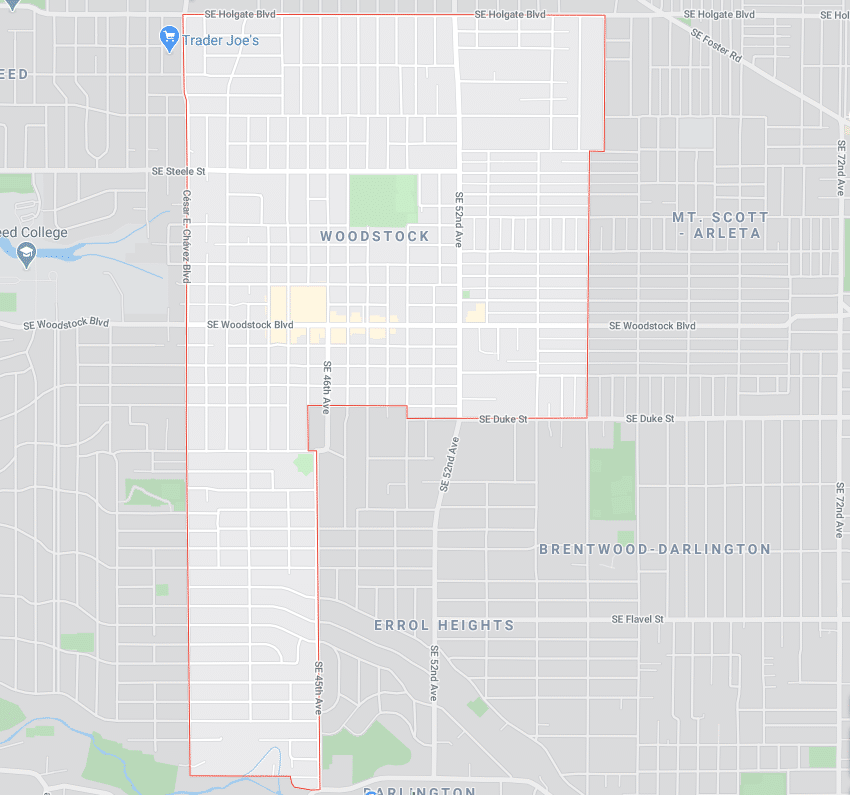 Click the image for a searchable Woodstock neighborhood map including all homes for sale.
Features of the Woodstock Neighborhood
This is a lovely area of Portland with many nice older homes tucked into quiet neighborhood streets. This is one of the oldest neighborhoods in Portland with some of the homes being built in the 1880s.  This area is peaceful, feels warm and safe, and is full of young and established families.
Woodstock has been coming up in recent years, thanks to an influx of new construction and shops. Although the neighborhood spans quite a bit, Woodstock Boulevard is the central hub of the area. Most residents appreciate being so close to everything they need – two grocery stores, coffee shops, restaurants, bars, and thrift stores.
The southern half of the neighborhood is all residential, and the only other main drag is 52nd Avenue. Overall, Woodstock has all the charm of a small, tight-knit community while being almost totally self-sustaining.
Woodstock Neighborhood Businesses of Note
As we mentioned, virtually everything notable in the area is lined along Woodstock Boulevard. You can take a stroll down the street and handle all of your errands while finding gems you may not have been looking for. Since the area has been transformed from the takeover of "New Portland," the neighborhood has many up-and-coming businesses. Here are some of the highlights to watch out for when visiting Woodstock.
Dick's Primal Burger
If you're familiar with Dick's Kitchen, this restaurant is an offshoot of the same brand. However, Dick's Primal Burger is a beast all its own. Richard Satnick, the founder of both spots, is committed to bringing healthy and sustainable food to all of his patrons. Primal Burger is mostly focused on the Paleo diet, which eschews things like dairy and processed grains for meats and raw vegetables.
As the name implies, the meats used for these burgers are not your average selection. The menu rotates based on availability, but you can expect to eat elk, venison, boar, and bison along with tried-and-true favorites like beef and chicken. Sometimes, the soup of the day will also include game meat, so be on the lookout for that as well.
Overall, the menu here caters to those on low-carb or gluten-free diets. Most of the menu items can be substituted, including Keto-friendly buns. There is also a Paleo diet convenience store within the building, just in case you need to stock up on essentials while you're there.
Dick's Primal Burger – 4905 SE Woodstock Blvd
Pizza Roma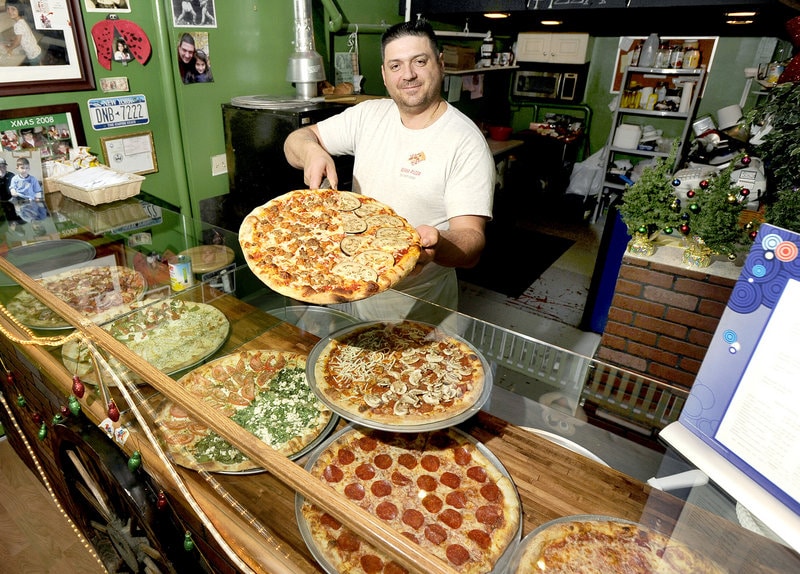 At first glance, you may think that Pizza Roma is part of the New Portland wave, as trendy pizzerias are popping up all over the place. However, it's been around for 20 years, slinging delicious hand-crafted slices. What makes Pizza Roma more notable, however, is its sports bar next door, the Roma Coliseum. Locals from all over come to the Coliseum to watch games, particularly football. This way, the family-friendly vibe of the pizzeria doesn't get too crowded on game days.
The pizza here is excellent because it's made from scratch, and they come up with different pies regularly. The Smoke House pizzas are incredible, using ingredients like pulled pork, garlic sauce, and smoked brisket. They also have plenty of veggies for the green-minded folks, and sometimes the dough will be gluten-free. You have to come in regularly to see what new specials are on display, but since the slices are so good, you won't mind at all.
Pizza Roma – 4715 SE Woodstock Blvd.
Delta Cafe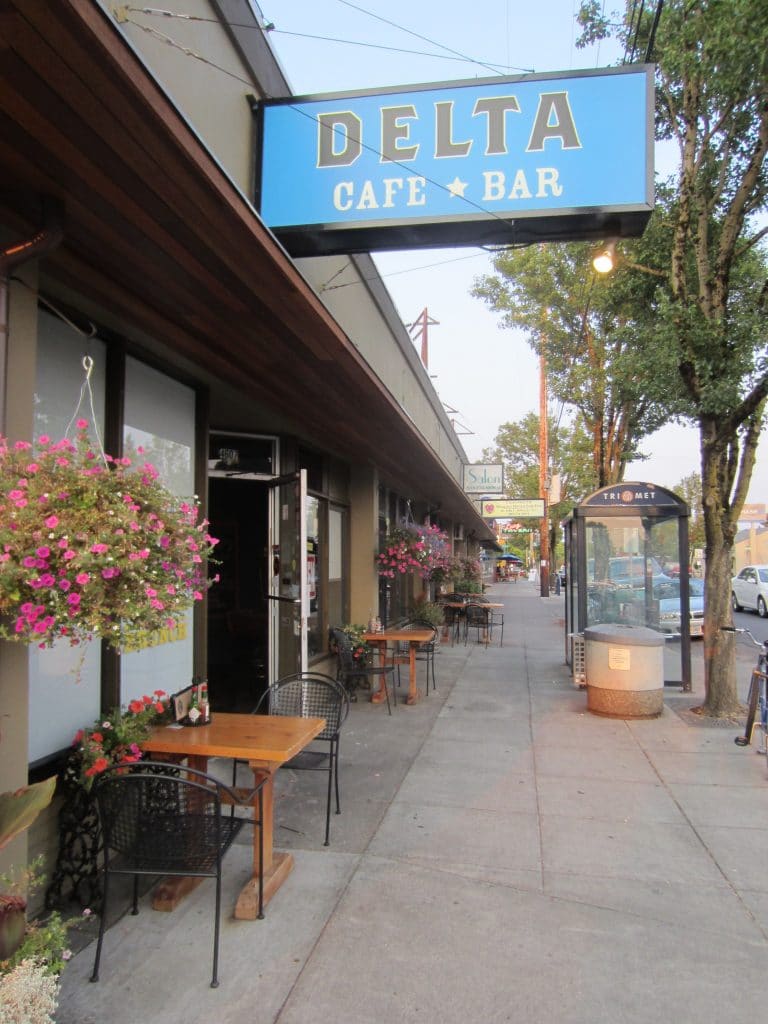 Portland has many hidden gems that wouldn't necessarily stand out if you didn't know they were there. Case in point is the Delta Cafe – a restaurant that maintains the Old Portland vibe and seems like it would just be a hole in the wall, except that it takes up a third of the block. Delta did begin its life as a tiny establishment, but over the years, it's expanded to take over two neighboring storefronts, giving patrons room to spread out.
Walking in here is like stepping back into mid-90s Portland. The place is dimly lit, the decor is funky and unique, and some of the staff maintain the "grunge" aesthetic. Plus, if you like southern comfort food, you've come to the right place. Delta Cafe serves all the hits, like fried okra, hush puppies, southern-style mac n' cheese, catfish bites, and po'boys. The meatloaf is also a delight if you're in the mood for some old-fashioned cooking.
Beyond the food, Delta is also a great hangout spot, as it hosts events regularly and the bar serves unique cocktail creations. If the Lutz Tavern down the street is packed, you'll want to pop in here instead.
Delta Cafe – 4607 SE Woodstock Blvd.
Cloud City Ice Cream
When it comes to gourmet ice cream, most Portlanders think of the Salt and Straw. However, Cloud City is quickly making a name for itself, even though it's been around for over 10 years. Interestingly, this spot has been several ice creameries over the years. Originally, it housed a Baskin Robbins, then a local tropical-themed ice cream shop, and finally Cloud City. On hot summer nights, you can find a line out the door. Don't worry though, they move through pretty quickly.
What helps set Cloud City apart from the pack is its commitment to fresh, local ingredients. Plus, the combinations of flavors are excellent, such as honey lavender and sea salt caramel. Other highlights from the menu include the circus friends' flavor, which includes bits of circus animal cookies. Also, they serve a unicorn ice cream, which comes with red velvet cake and sprinkles. Vegan ice cream is also on tap, as well as gluten-free cones. It is Portland, after all.
Cloud City Ice Cream – 4525 SE Woodstock Blvd.
Bai Mint Thai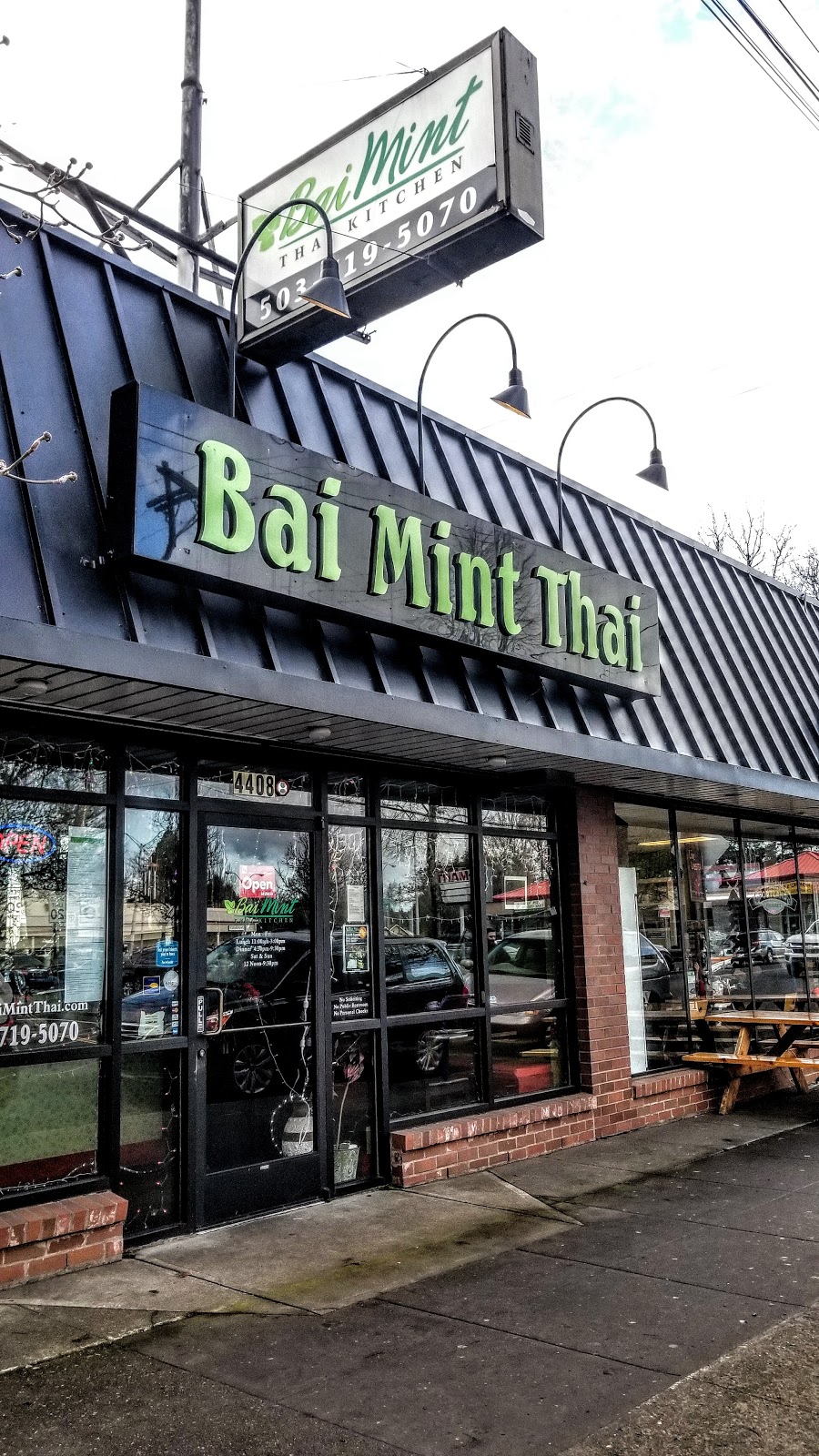 Woodstock is a unique neighborhood because it has multiple Asian restaurants within a two-block radius. In addition to Bai Mint Thai, there is a Chinese restaurant, another Thai restaurant, and a noodle house. So, if you're in the mood for Far East cuisine, you have an embarrassment of riches.
Bai Mint Thai is one of the more recent additions to the area, but it has quickly become a fan favorite. Most of the orders are to-go or delivery, so if you choose to dine in, you won't have to wait for a table. Bai Mint serves all the classics, from Lemon Chicken to Pad Thai to fried rice. The specials are always a delight, so be sure to check out the menu board before placing an order.
Bai Mint Thai Kitchen – 4408 SE Woodstock Blvd.
Otto's Sausage Kitchen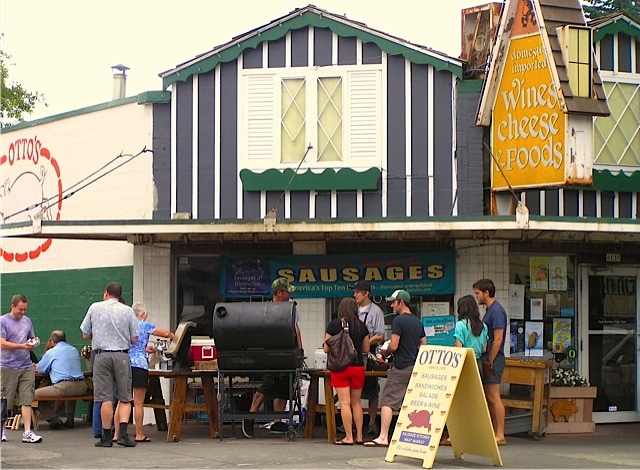 If you're in the mood for German food, Otto's is one of the best options, both in Woodstock and Portland at large. Like other local hotspots (i.e., Eidelweiss), Otto's has been around for decades. In fact, it's one of the oldest Woodstock businesses, having been founded in 1929. However, thanks to the recent trend of buying fresh, unique eats, the deli has become much more of a landmark in recent years. During the spring and summer months, you'll see a line outside of people waiting to buy freshly grilled sausages. Nothing beats the summer heat like biting into a bratwurst or kielbasa.
Beyond sausages, Otto's has plenty of other delicacies, such as Reuben and pastrami sandwiches, as well as homemade soups. Be sure to browse the aisles to peek at the various German sundries they offer, alongside local brands. Most days, Otto's is pretty well packed, so plan accordingly and have your list ready. Although it is tempting to browse the deli case to see what delicious options are in stock.
Otto's Sausage Kitchen and Meat Market – 4138 SE Woodstock Blvd.
Toast
Although most of the best businesses are along Woodstock Blvd, there are highlights elsewhere in the community. For breakfast lovers, Toast is the perfect unassuming spot to enjoy classics like eggs and bacon, or more modern selections like seared pork belly and potatoes. Since Toast only serves breakfast dishes, they are really really good at it. Brunch-heavy holidays like Easter and Mother's Day are usually packed, so if you're planning on celebrating, be sure to call ahead.
Overall, Toast has a wide selection of both comfort food and gourmet options. Highlights from the menu include the Bad Ass Sandwich (with eggs, bacon, and goat cheese), the Blind Melon (with squash puree, kale, and saba), and the Thomas sandwich, which uses house-made English muffins. Breakfast has never looked so good.
Toast – 5222 SE 52nd ave.
Woodstock Neighborhood Parks
Crystal Springs Rhododendron Garden
Community Resources
Woodstock Neighborhood Association
Woodstock Neighborhood Schools
Woodstock Neighborhood Vibe
Since this neighborhood is up-and-coming, it's beginning to skew to a much younger crowd. Most of the businesses are full of working professionals and young families, although there are still plenty of retirees around as well. Also, because many of the establishments are new and trendy, visitors come from all over to shop and eat. Outside of Woodstock Boulevard, however, the neighborhood is nice and quiet. Many of the side streets are unpaved, though, so be aware of that while driving through the area. Most of Woodstock is green and tree-filled, making it even more appealing to nature lovers.
Stats
Woodstock Zip Code 97206
Woodstock Real Estate
Woodstock homes are old-style Portland homes such as Old Portland foursquare, Tudor, Colonial, Bungalow, and more.
Click here to see Woodstock Homes for Sale.
To learn about the Portland real estate market, we recommend this local Portland-based, top 100 real estate blog in the world.
If you are interested in buying a home in Portland, we recommend meeting up with these top 1% Portland buyer's agents, or if you are considering selling a home we recommend these top 1% Portland seller's agents. Visit our Portland Real Estate Page for more information.
Southeast Portland Neighborhood Map
Click any neighborhood

Check out more Portland Neighborhoods
Go back to the full list of Portland neighborhoods.